Russia retaliates by restricting overseas media freedoms after Washington forces RT to register as 'foreign agent'
Kremlin follows US Justice Department in ordering overseas-funded media to comply with new guidelines, a decision that could hamper Moscow reporting by BBC and others
Oliver Carroll
Moscow
Wednesday 15 November 2017 15:11 Comments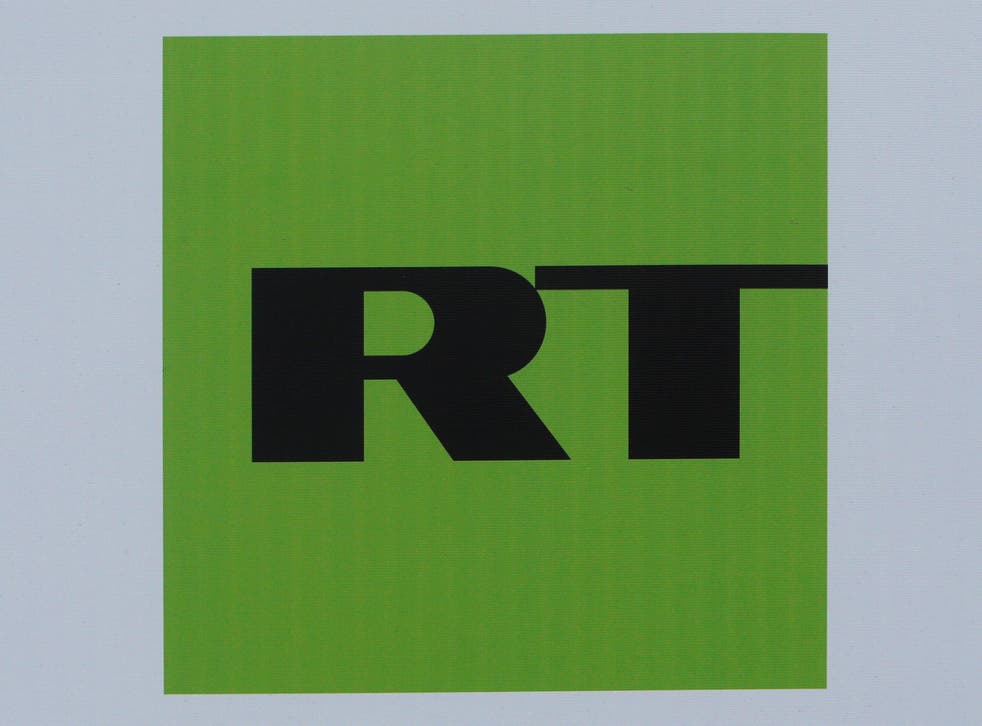 Earlier this week, RT, formerly known as Russia Today, fulfilled the demands of the US Justice Department and registered under its Foreign Agents Registration Act (Fara). It was the end point of months of intense scrutiny into the state-funded outlet.
But for Moscow it was only the beginning. Almost as soon as the Fara registration had been filed, Russian ambassador to the US Anatoly Antonov arrived at RT's Washington offices. He made a promise: the Kremlin would "never let [its] people down" and would respond accordingly. Within two days, Russian parliamentarians delivered on the promise, passing new legislation restricting the work of foreign media in Russia.
Tabled on Tuesday, the legislation was passed in super-fast time – with deputies voting on its third reading unanimously. It is expected the upper house will rubber stamp its progress at its next sitting.
The new legislation grants Russia's ministry of justice powers to label any foreign-funded media outlet a "foreign agent". Other than that, the wording is vague – deliberately so, critics suggest.
The bill's sponsors have said that the law will target legal entities incorporated in Russia. In other words, accredited correspondents from Western media outlets would not be directly affected but the Russian offices of Deutsche Welle, Voice of America and Radio Free Europe/Radio Liberty – both US government-funded outlets – and the BBC would fall under its remit. Likewise, domestic media receiving some support from abroad could also fall under scrutiny,
Those media organisations who refuse to comply – or who disseminate information of other "undesirable organisations" – would see their websites blocked in Russia.
One of the potential subjects of the new law, the BBC, told The Independent it would "carefully" study its provisions. Tanya Lokshina, senior expert at Human Rights Watch, said that the amendments seemed "disproportionate, too broad, and too vague, even by Russian parliament standards,". Unlike legislation requiring foreign-funded NGOs to register automatically, it appears the Kremlin intended to "pick and choose" the foreign media they want registered, she said.
"The net has been cast as wide as possible," said Anna Kachkaeva, media expert at the Higher School of Economics. "How it will work in practice is anyone's guess."
What follows from registration itself seems clearer, given the fact that a similar law has been in operation for NGOs since 2012. Publications that find themselves labelled "foreign agents" should expect to be subjected to hostile bureaucratic checks, tax inspections and financial audits. Some could experience problems renting office space. They will be expected to wear the "foreign agent" badge prominently too – on websites and on other official documents.
The vice-speaker of the Duma, Pyotr Tolstoy, one of the amendment's sponsors, said the "necessary measure" was a response moves against Russian media abroad. He claimed it "would not impact free speech in any way".
In truth, the moves against RT have allowed the Kremlin to return to two well-trodden paths – anti-Western rhetoric and anti-media legislation.
It was not the first time that Russia's rulers have looked to reduce "foreign influence" in the domestic media landscape. A bill adopted in 2016, for example, saw foreign ownership severely restricted. Nor was it particularly unexpected, given the Kremlin's long-standing promise to respond "asymmetrically" to any moves against its "interests".
World news in pictures

Show all 50
Given the predictability of the exaggerated response, some have questioned the wisdom of the original US moves against RT. Despite the headlines, RT remains a relatively insignificant resource in the West – and far less significant media that will now be restricted in Russia.
Ms Kachkaeva said the US moves had even allowed RT to take the moral high-ground.
"Whatever you think of RT, it was a case of double standards," she said. "Everyone watching understood this was not so much about them, or the media. It was a broader game of chicken."
Register for free to continue reading
Registration is a free and easy way to support our truly independent journalism
By registering, you will also enjoy limited access to Premium articles, exclusive newsletters, commenting, and virtual events with our leading journalists
Already have an account? sign in
Join our new commenting forum
Join thought-provoking conversations, follow other Independent readers and see their replies