Russian plane crash: Isis jet bomb theory threatens Putin's popularity
If Isis did destroy the plane, Mr Putin would face a choice: either cease operations in Syria or step up the campaign by sending more Russian ground forces
Rupert Cornwell
Friday 06 November 2015 00:28 Comments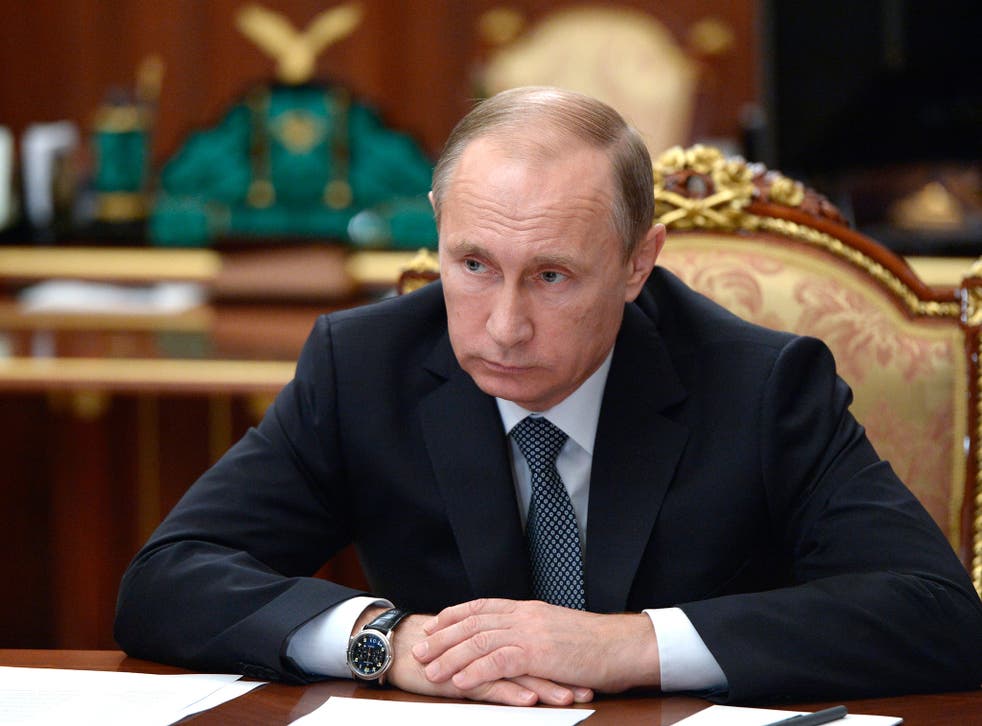 As Russia began burying its dead from Sinai, the growing evidence that a bomb – placed on board by Islamic militants in revenge for the country's involvement in Syria – may have brought down the Metrojet Airbus is putting President Vladimir Putin in a distinctly difficult spot.
Thus far, the Russian leader, who spoke by phone with David Cameron, has been generally cautious, while state-controlled Russian TV has focused on possible mechanical failure. Officials in Moscow insist that until the facts are known, all theorising is mere speculation.
That, however, has not stopped some parliamentarians from claiming that the notion of a bomb, put about most forcefully by Britain and the US, is an attempt to undermine Russia's expanded military role in Syria, of which the Western allies disapprove. Either way, the affair could cause big problems for Mr Putin, both in policy and in terms of Russia's prestige. If some catastrophic mechanical failure or pilot error does ultimately prove the culprit, Russia's already dismal aviation safety record would take another blow – and with it, in a country where leaders are traditionally held responsible for good or bad – Mr Putin's own reputation.
Trickier still would be confirmation that the Airbus was downed by a bomb, planted by a Sinai affiliate of Isis to avenge Russia's attacks on Isis and other targets in Syria, and the Kremlin's military support of Bashar al-Assad.
Russian public opinion has been broadly behind the Syrian offensive, but that could change quickly if the air campaign is only bringing loss and personal tragedy back home. If Isis did destroy the plane, Mr Putin would face a choice: either cease operations in Syria – all but unthinkable – or step up the campaign by sending more Russian ground forces, to show that Moscow is not to be pushed around. But this second approach would kindle fears of a repeat of the hugely unpopular, decade-long war in Afghanistan, whose cost in lives and treasure contributed to the demise of the Soviet Union.
Mr Putin's assertive nationalistic foreign policy (which this week once again saw him named by Forbes magazine as the most powerful person in the world) has seen his popularity soar, despite a contracting economy and the damage done by Western sanctions over Ukraine. But if Syria goes wrong, that could quickly change.
Register for free to continue reading
Registration is a free and easy way to support our truly independent journalism
By registering, you will also enjoy limited access to Premium articles, exclusive newsletters, commenting, and virtual events with our leading journalists
Already have an account? sign in
Join our new commenting forum
Join thought-provoking conversations, follow other Independent readers and see their replies