Russian satellite launch fails as rocket breaks apart
Footage shows the rocket flying sideways before plummeting to Earth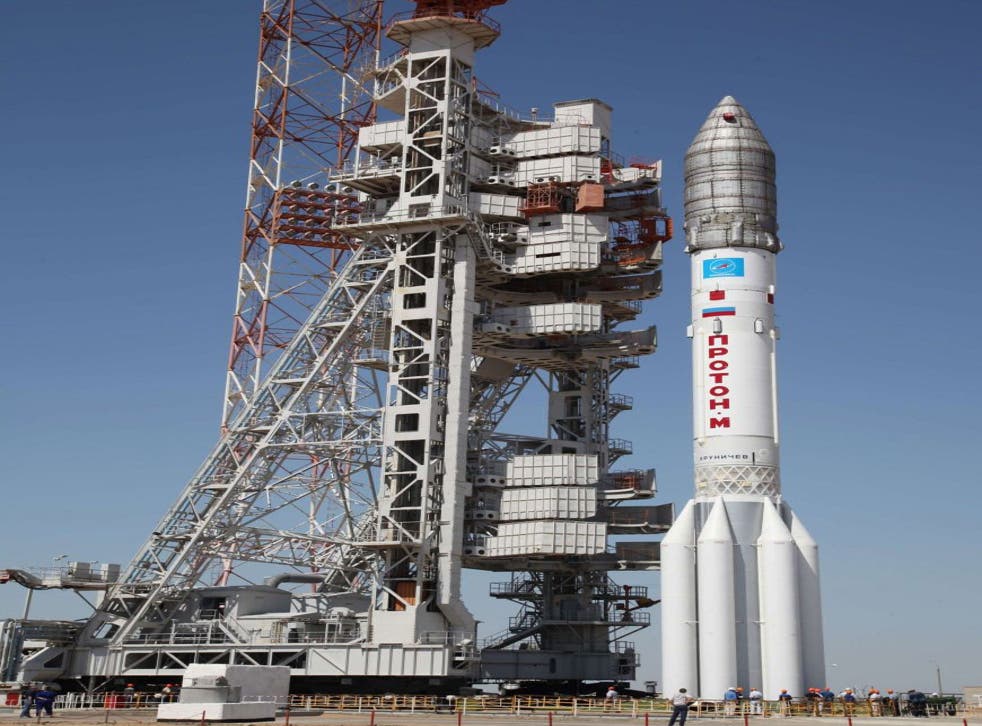 A Russian satellite launch took a bad turn when the rocket carrying it into space failed and brought it crashing back to Earth.
Russia's unmanned Proton-M booster rocket broke apart during its launch from a base in Kazakhstan on Friday, just months after a shake-up in the country's space agency that was meant to boost its image.
It was carrying the most advanced communications satellite ever to be launched by Russia.
The satellite, which aimed to bring affordable internet access to remote areas of the country, disintegrated while falling to the ground.
The rocket stopped functioning about 100 miles above the earth, Roskosmos said in a statement.
A spokesman said the agency is investigating the cause of the failure and that the rocket totally disintegrated in space.
Footage of the launch showed the rocket begin to point sideways about nine minutes after blast-off, then rotating to hurtle back towards the ground.
Parts were found scattered across the far east of Russia, Siberia and even in the Pacific Ocean.
The incident was the second mishap with the Proton-M rocket, which previously burst into flames and crashed after launch.
In October, Russia replaced the Roskosmos chief Vladimir Popovkin, who had failed to deliver on promises to improve manufacturing standards and quality checks, with Deputy Defense Minister Oleg Ostapenko.
Additional reporting by AP
Join our new commenting forum
Join thought-provoking conversations, follow other Independent readers and see their replies