Russian Tu-154 plane crash: Military choir on board jet that crashed en route to Syria
Official band, established during Soviet era, is believed to have lost 68 members in crash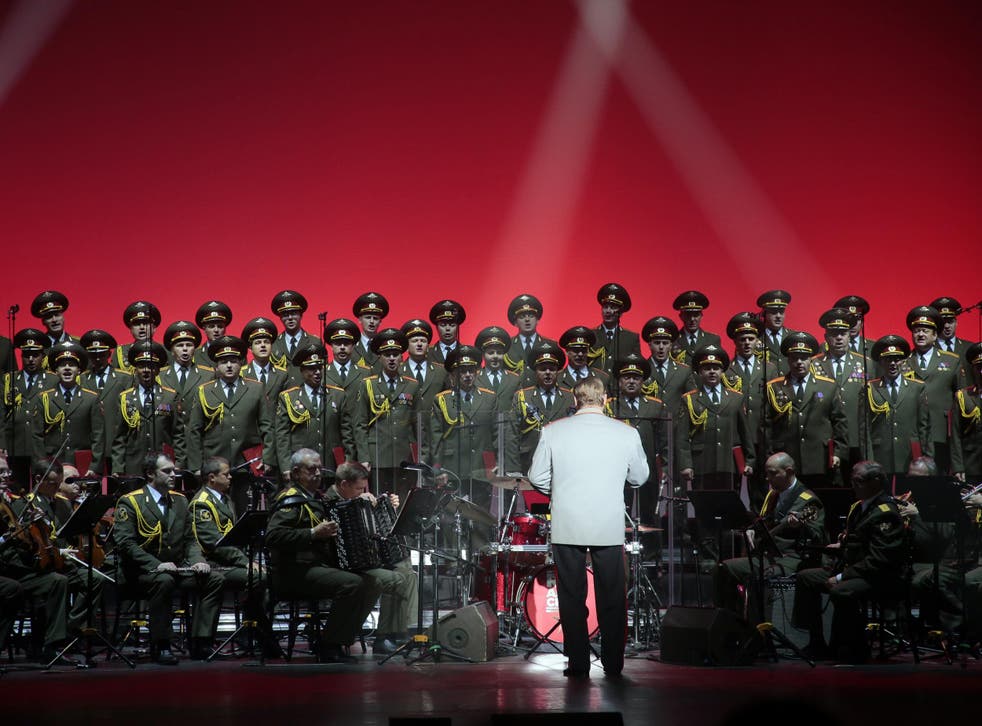 Most people travelling on the Russian military plane that crashed on Sunday were members of the Alexandrov Ensemble, the official choir of the Russian Armed Forces.
The world-renowned military choir and dance ensemble were being flown into Russia's Hmeymim air base in Syria to entertain soldiers in the run-up to the new year, the RIA news agency quoted the Defence Ministry as saying.
Founded in 1928, during the Soviet era, the "Red Army Choir" consists of male singers, an orchestra, and a dance group.
The plane was reportedly carrying 92 people in total, including 68 members of the band, nine journalists, and eight crew, as well as several servicemen. It crashed en route to the Russian military base in Syria.
One body has been recovered so far. There is no word of survivors.
The ensemble is state-owned, made up of members of the Russian army, and performs in military dress, though the singers also wear costumes for some songs.
Russia's Defence Ministry regularly flies musicians into Syria to put on concerts for soldiers. The base they were heading for, Hmeymim, is in Latakia province, from where Russia flies air strikes against Syrian rebels.
A rescue team has found fragments of the TU-154 plane, which the Russian Defence Ministry said had disappeared from radar shortly after takeoff from the Black Sea resort of Sochi.
Russian ambassador to Turkey shot dead in Ankara

Show all 13
The ministry said rescue teams found fragments of the plane at a distance of about 1.5 kilometres (less than a mile) from shore, at a depth of 50-70 metres.
Russia's RIA news agency, citing an unidentified security source, said preliminary data indicated that the plane had crashed because of a technical malfunction or a pilot error.
Join our new commenting forum
Join thought-provoking conversations, follow other Independent readers and see their replies