Salisbury attack: Third novichok suspect linked to 2015 poisoning in Bulgaria
45-year-old agent understood to have carried out Salisbury dry run linked to mysterious poisoning of arms manufacturer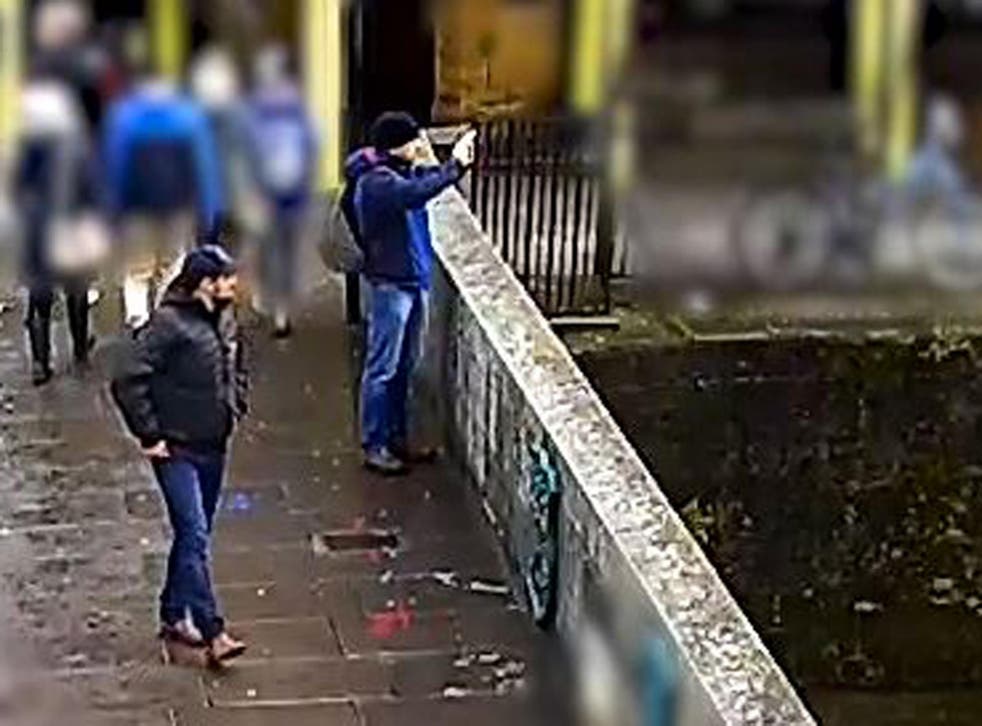 The internet research team that identified two Russian military intelligence (GRU) officers accused of the novichok attack on double agent Sergei Skripal, claim to have identified a third suspect involved in the attack and linked him to another suspicious poisoning of a Bulgarian arms manufacturer nearly four years ago.
The joint Bellingcat/Insider investigation says the man, a 45-year-old agent operating as 'Sergey Vyacheslavovich Fedotov', was responsible for conducting reconnaissance in the Wiltshire city.
The report also claims have connected his travel patterns with a number of significant "news-making" events since 2010, the year his cover identity came into being. In particular, it tallies two 2015 trips to Bulgaria with the mysterious illness of arms manufacturer Emilian Gebrev.
Mr Gebrev became ill suddenly while hosting a reception in Sofia on 28 April, 2015. He fell into a coma, later recovered and was allowed to go home a few weeks later. But in late May of the same year, he suffered a relapse and was re-admitted to hospital.
According to Bellingcat/Insider, the agent known as "Sergei Fedotov" arrived in Bulgaria on 24 April, 2015, a few days before the initial incident. He failed to take a return flight booked from Sofia a week later, they say, instead flying out of Istanbul on a last-minute ticket on 28 April.
A month later, on 24 May, "Sergei Fedotov" returned on a flight from Moscow. Again, while he had a return flight booked, he next showed up in a different country, Serbia, before flying back from there.
The doctors treating the arms manufacturer concluded his symptoms were consistent with poisoning "in the days or days before April 28". They sent urine samples to a number of laboratories for tests, including to Verifin at the University of Helsinki. The Verifin lab managed to isolate traces of two separate organophosphates, the broad class in which nerve agents fall.
One of the compounds was identified as parathion, used in industry as an insecticide; the other remains unidentified.
Chemical weapons expert Dan Kaszeta told The Independent that the Verifin findings were consistent with the use of nerve agents. Parathion was essentially "a nerve agent in its own right", he said, noting its use by Rhodesian special forces in the Bush War of 1964-1979.
"The Russians have used a variety of methods over the years," he said.
Skripal attack aftermath – in pictures

Show all 15
"They used polonium on Litvinenko. I think they deliberately vary the method," he said, referring to the former Russian federal security service (FSB) officer, who was poisoned in London in 2006.
Even at the time of Mr Gebrev's illness, suspicion fell on Russia.
A report published by the local newspaper 24 Hours in June 2015 said that the poison was a "rare and fast-acting type, understood to pertain to the arsenal of Russian secret services". The report carried speculation by security officers that the attack may have been linked to a recent arms shipment to Ukraine.
But it is also known that Mr Gebrev was also in a dispute with former owners of the factory which produced those weapons at the time.
British prosecutors have charged two men with the poisoning of double agent Sergei Skripal and his daughter Yulia in Salisbury. These two men were identified in the press as GRU officers Anatoliy Chepiga and Alexander Mishkin. But the real-life identity of a third officer, first mentioned in The Daily Telegraph in September, has not been forthcoming.
The Russian investigative site Fontanka revealed the man's supposed cover identity in October. Bellingcat/Insider says it has now managed to identify the intelligence officer and will release his real name alongside a fuller report on its investigation in the next few days.
Putin calls Sergei Skripal a 'traitor' and a 'scumbag' in Moscow remarks
Russia denies any involvement in the Salisbury attack and has rejected the latest accusations. In his daily press conference, spokesman Dmitry Peskov on Friday asked how a "military grade poisoning" could remain unnoticed since 2015.
"We don't know if it's true. We don't know the details. We don't know if investigators are competent, who they are."
Mr Peskov's claim that the Kremlin was not familiar with the Bellingcat/Insider team was not particularly convincing. The group has been responsible for a number of significant revelations about the operational methods of Russian military intelligence. Its reports have also uncovered serious blunders – including issuing agents passport in series – that have undermined large parts of the GRU network, allowing rival agencies to identify the operational aliases and travel movements of hundreds of Russian officers.
Far from being threatened with reform or disbandment, Russia's under-fire service seems to have retained Vladimir Putin's firm backing.
Join our new commenting forum
Join thought-provoking conversations, follow other Independent readers and see their replies