Italian far-right leader Salvini swears off eating Nutella after finding out it contains Turkish nuts
Former deputy PM calls on company to use Italian produce - despite nation not producing enough to meet demand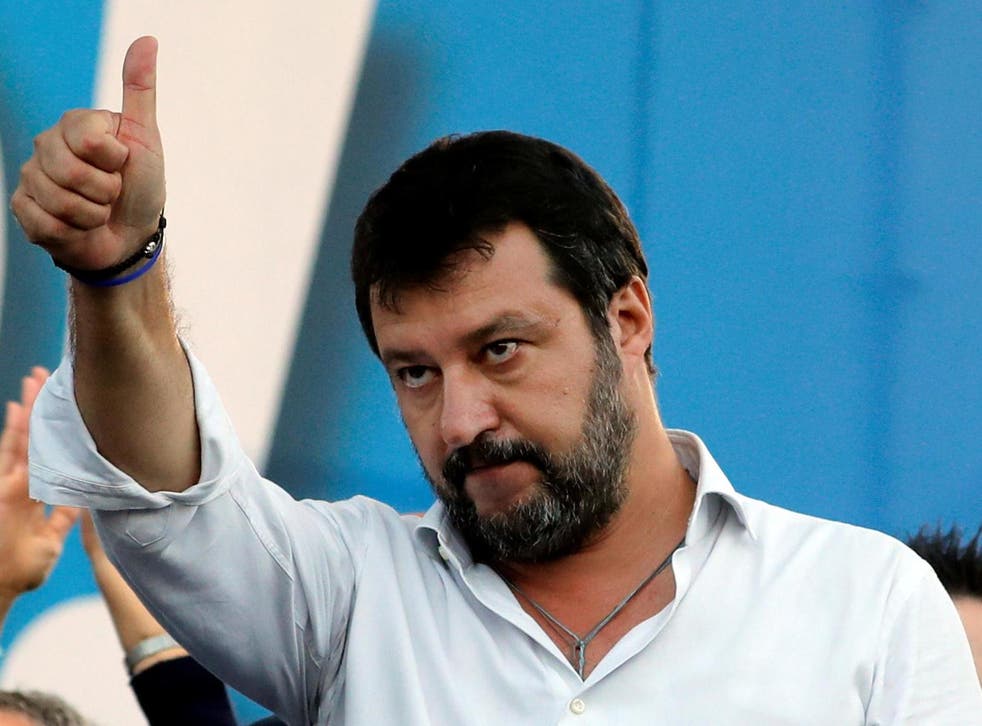 The leader of Italy's far-right opposition party has said he is no longer a fan of Nutella after finding out the product was made with Turkish nuts.
Matteo Salvini, who lost his position as deputy Prime Minister in August in a political gambit aimed at securing greater power that saw his party ousted from government, has long used food as a symbol of national identity.
And while he regularly poses with espresso and shares images celebrating the nation's cuisine on social media, his League party's "Italians first" motto has seen politicians passionately defend products made in Italy as an extension of its populism.
Now he has told supporters he is no longer a fan of Nutella – the chocolate spread he once loved – arguing that manufacturer Ferrero should use Italian-grown hazelnuts instead of Turkish produce.
"I found out that Nutella uses Turkish nuts and I prefer to help companies that use Italian products," he said at a rally in the northern city of Ravenna on Thursday, after a woman suggested he have a sandwich.
World news in pictures

Show all 50
"I prefer to eat Italian and help Italian farmers".
However it is unclear Italy would be able to meet demand. Turkey is the world's largest producer of hazelnuts, and Ferrero is the world's biggest purchaser of the crop – buying up 25 per cent of the global supply of the nut in 2015.
Italy comes in at second for hazelnut production, producing 20 per cent of the global crop to Turkey's 70 per cent, according to the UN.
Mr Salvini has since toned down his opposition – clarifying he would still eat the product while imploring Ferrero to "buy Italian ingredients, from sugar to hazelnuts, to help our farmers".
However his clarification came after the comments attracted mocking by political opponents – including former PM Matteo Renzi who accused Mr Salvini of ignoring matters of national importance, including issues around the Ilva steel works and the Alitalia airline, to discuss chocolate spread.
"In the days of ILVA, Alitalia, the budget law and the Nato summit, Senator Matteo Salvini attacks Nutella. Yes, Nutella," Mr Renzi said.
"He says that this seems more important to the people – and I am naive to insist on talking about construction sites, taxes, Europe".
Ferrero had no comment.
Additional reporting by AP
Register for free to continue reading
Registration is a free and easy way to support our truly independent journalism
By registering, you will also enjoy limited access to Premium articles, exclusive newsletters, commenting, and virtual events with our leading journalists
Already have an account? sign in
Register for free to continue reading
Registration is a free and easy way to support our truly independent journalism
By registering, you will also enjoy limited access to Premium articles, exclusive newsletters, commenting, and virtual events with our leading journalists
Already have an account? sign in
Join our new commenting forum
Join thought-provoking conversations, follow other Independent readers and see their replies