Why is Romania holding a referendum on same-sex marriage and what might a 'yes' vote mean?
Public ballot on change to wording of constitution given go-ahead by top court, provoking outrage from LGBT+ campaigners and condemnation from European Parliament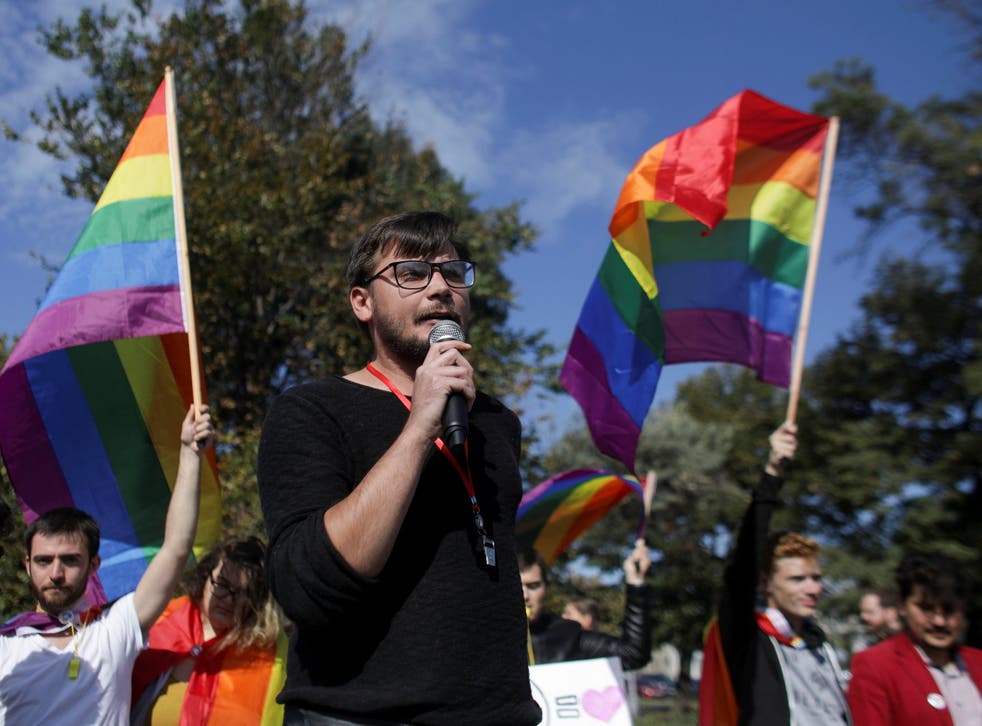 Romania will hold a referendum on Sunday October 7 that could effectively outlaw gay marriage.
The country's electorate will vote on a constitutional amendment that would officially define marriage as a union between man and woman, a move angrily opposed by LGBT+ rights campaigners.
Here's the background to the situation.
What does the amendment involve?
Conservative organisation Coalition for the Family raised the issue by submitting a petition to parliament containing three million signatures and proposing a change to the constitution, calling for the replacement of references to "spouses" with less ambiguous, gender-specific wording.
The suggestion was approved by the Romanian senate in mid-September by 107 votes to 13 and was then passed the Constitutional Court with a seven to two majority, forcing the referendum.
Why was it proposed?
Romania remains a predominantly conservative nation in which the Orthodox Church continues to play a prominent role in public life. There are few "out" politicians and many fear the effect of more liberal values on the nuclear family.
"We've been a Christian nation for 2,000 years," senator Serban Nicolae of the ruling Social Democrats reminded the people recently.
Although the country's LGBT+ citizens are given equal rights in some areas, including military service, housing and age of sexual consent, they cannot marry or undertake civil partnerships and are banned from giving blood or adopting.
A ruling by the European Court of Justice in July this year, however, forced Romania to acknowledge the residency rights of same-sex spouses following a case brought by a Romanian man on behalf of his American husband.
But like Poland, Slovakia, Bulgaria, Lithuania and Latvia, the Eastern European nation does not offer legal protection to gay and lesbian couples and voting the change into law would only set that inequality in stone, with many fearing a "yes" vote would embolden hate speech or even homophobic violence.
What have LGBT+ campaigners said?
Accept, a Romanian LGBT+ rights group, has accused senators of "raising homophobia to state value and sacrificing constitutional protection for many families."
"This referendum is essentially asking people to approve discriminating against their neighbours, colleagues, friends and family members," said Katrin Hugendubel, European advocacy director at the International Lesbian, Gay, Bisexual, Trans and Intersex Association (ILGA).
"Rainbow families, diverse family groups, loving families living in Romania right now are all threatened by this proposal."
"Romania has a responsibility to protect all its citizens – straight and LGBTI," adds Arpi Avetisyan, the same organisation's European litigation officer.
London Pride 2018: in pictures

Show all 47
"The definition of 'family' put forward by the supporters of this referendum is frankly inaccurate; it only captures a very limited fraction of what family means to people in 2018.
"And it is also very out-of-step with reality and with the diversity of families being recognised by international human rights bodies and European courts."
Barbora Cernusakova, Amnesty International's researcher on Romania, said the constitutional amendment would represent a "backward step".
How has the international community reacted?
Forty-seven members of the European Parliament have expressed their disapproval in a letter to Prime Minister Vlorica Dancila, warning the vote could "harm children" by promoting the message that "single-parent families, non-married partners with children, grandparents raising their grandchildren (or) rainbow families" don't deserve recognition or protection.
The letter said the Romanian government had failed to ensure alternative forms of legal recognition for families and could be considered "complicit in the ongoing human rights violations against the rights ... of those in 'non-traditional' families".
Register for free to continue reading
Registration is a free and easy way to support our truly independent journalism
By registering, you will also enjoy limited access to Premium articles, exclusive newsletters, commenting, and virtual events with our leading journalists
Already have an account? sign in
Register for free to continue reading
Registration is a free and easy way to support our truly independent journalism
By registering, you will also enjoy limited access to Premium articles, exclusive newsletters, commenting, and virtual events with our leading journalists
Already have an account? sign in
Join our new commenting forum
Join thought-provoking conversations, follow other Independent readers and see their replies