Photo of beheaded French teacher found at home of terror suspect
The 18-year-old and four others were arrested over the weekend, police say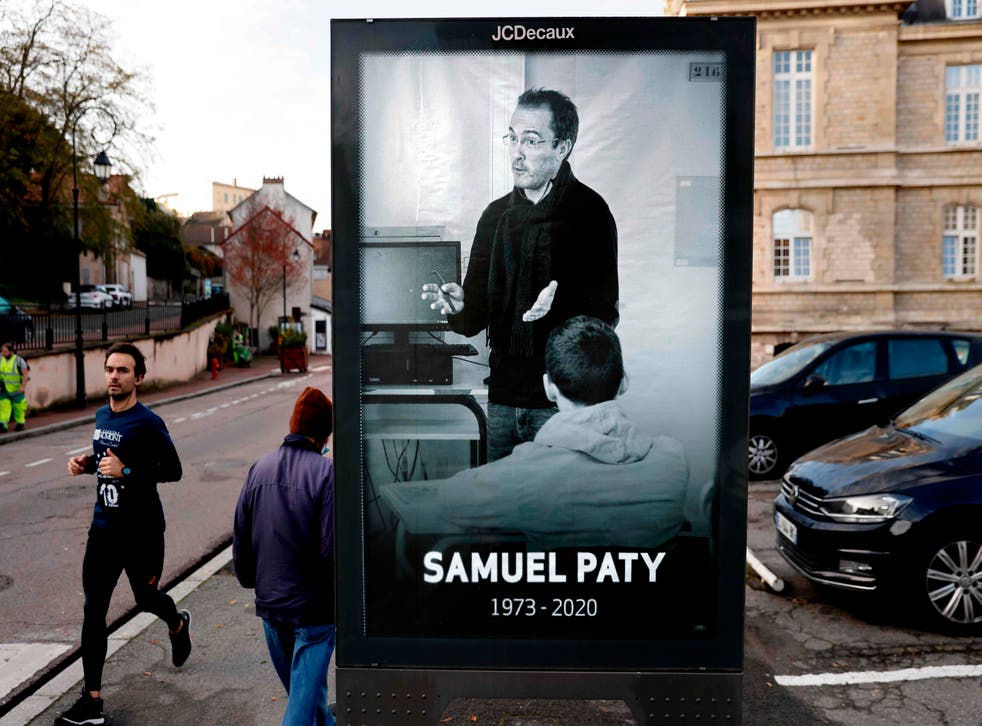 A photo of murdered Frenchteacher Samuel Paty has been found in the home of the main suspect behind a recent terror plot on the city of Montpellier, the anti-terrorism prosecutor's office said.
Police arrested the 18-year-old, who lives in a housing estate in the southern city of Beziers, on suspicion of planning an attack targeting nearby Montpellier.
Her mother and three sisters – one of whom is underage – were also arrested in an overnight during the weekend.
The national anti-terrorist prosecutor's office is understood to be handling the investigation.
Following the arrests, Beziers mayor Robert Menard said he had spoken to local residents living in the housing estate and said the 18-year-old – who has not been named – had "boasted" to neighbours about watching Islamic State videos.
Read more:
The teenager was not previously known to authorities.
The far-right mayor said that the suspect's neighbours were "horrified", and fear that "it gives a bad image of this neighbourhood, and the Muslim community here".
Mr Menard has previously been found guilty of inciting hatred after he said there were too many Muslim children in his city's schools.
Anti-terrorism officials said that bomb-making materials were discovered in the suspect's home, although no constructed explosives were found.
Photos of "armed jihadists," a diagram of a nearby church and handwritten notes referring to the Nazis and the Islamic State group were also discovered in the flat.
Mr Paty was beheaded in a Parisian suburb last October after showing caricatures of the Prophet Muhammad controversially featured in the French satirical weekly magazine Charlie Hebdo in a class on freedom of expression.
The history teacher was beheaded in broad daylight outside the school where he taught. Mr Paty's killer, identified as 18-year-old Abdoulakh A, was subsequently shot dead by the police.
Rallies were held in dozens of cities across France in support of the teacher in the aftermath of his murder.
In 2015, two masked gunmen killed 12 people in an attack on the magazine's office after it published cartoons of the Prophet Muhammad, leading to international condemnation.
Join our new commenting forum
Join thought-provoking conversations, follow other Independent readers and see their replies