Samuel Willenberg: Last survivor of Treblinka Nazi death camp dies aged 93
Mr Willenberg one of just 67 known survivors of a camp that killed 870,000 Jewish people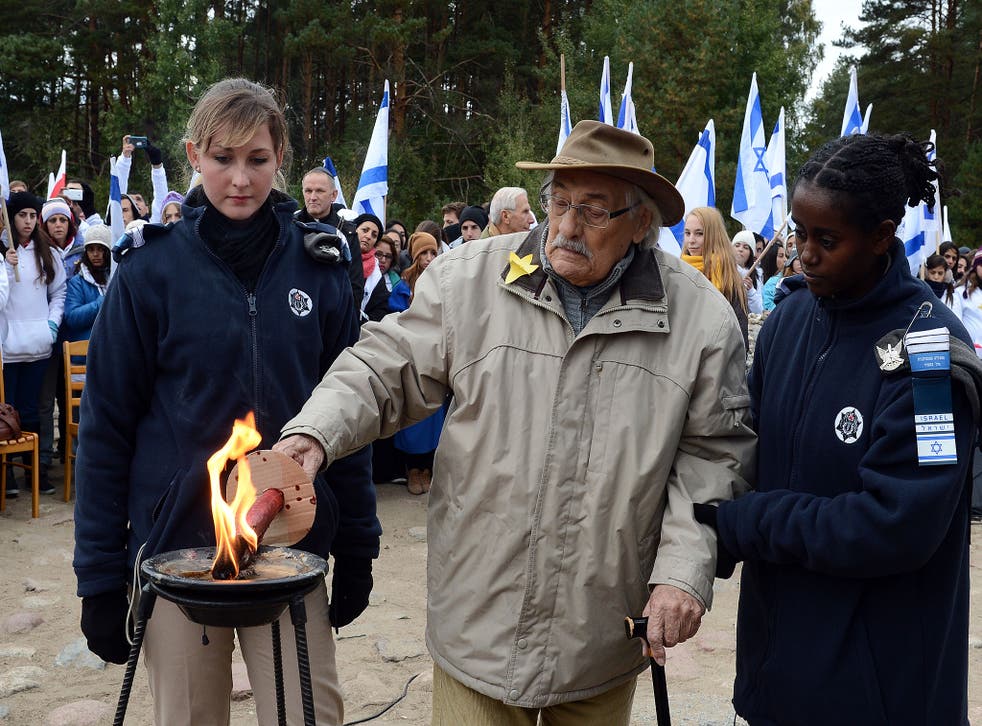 The last survivor of Nazi death camp Treblinka has died, aged 93.
Samuel Willenberg was taken to the camp in Poland in 1942, aged just 19, and survived the gas chambers only because he told guards he was a builder – advice he had been given from a fellow captor.
His two sisters were killed at the camp, along with more than 870,000 other Jewish people, and Mr Willenberg was one of just 67 known survivors.
Given the job of sorting through the belongings of people who had been sent to the gas chambers, he discovered his sisters had been killed after finding their belongings among the pile he was given.
In 1943, Mr Willenberg was part of an escape that saw 200 people revolt against guards and flee the camp – although the majority were killed attempting to leave and he was shot in the leg as he climbed over a pile of bodies to jump the fence.
Much is known about Mr Willenberg's time in Treblinka and his subsequent dedication to the underground resistance, which he joined following his time at the camp, as he spent his later life sharing his experience with historians, writing an autobiography and creating art about the camp.
Following his escape, he joined the Polish army, before moving to Israel in 1950, where he married wife Ada, also a Holocaust survivor, and had a daughter, who he is survived by.
He re-visited Treblinka on numerous occasions, leaving his home in Israel to take youth groups to the site and explain the horrors that happened there.
During his time in Israel, Mr Willenberg became a surveyor, undertaking a fine arts degree after his retirement, and producing sculptures about the Holocaust.
Join our new commenting forum
Join thought-provoking conversations, follow other Independent readers and see their replies