Syrian refugee who pulled sinking boat to safety 'in state of disbelief' after being imprisoned in Greece
Sara Mardini is one of three charity workers in Greece charged with people smuggling and spying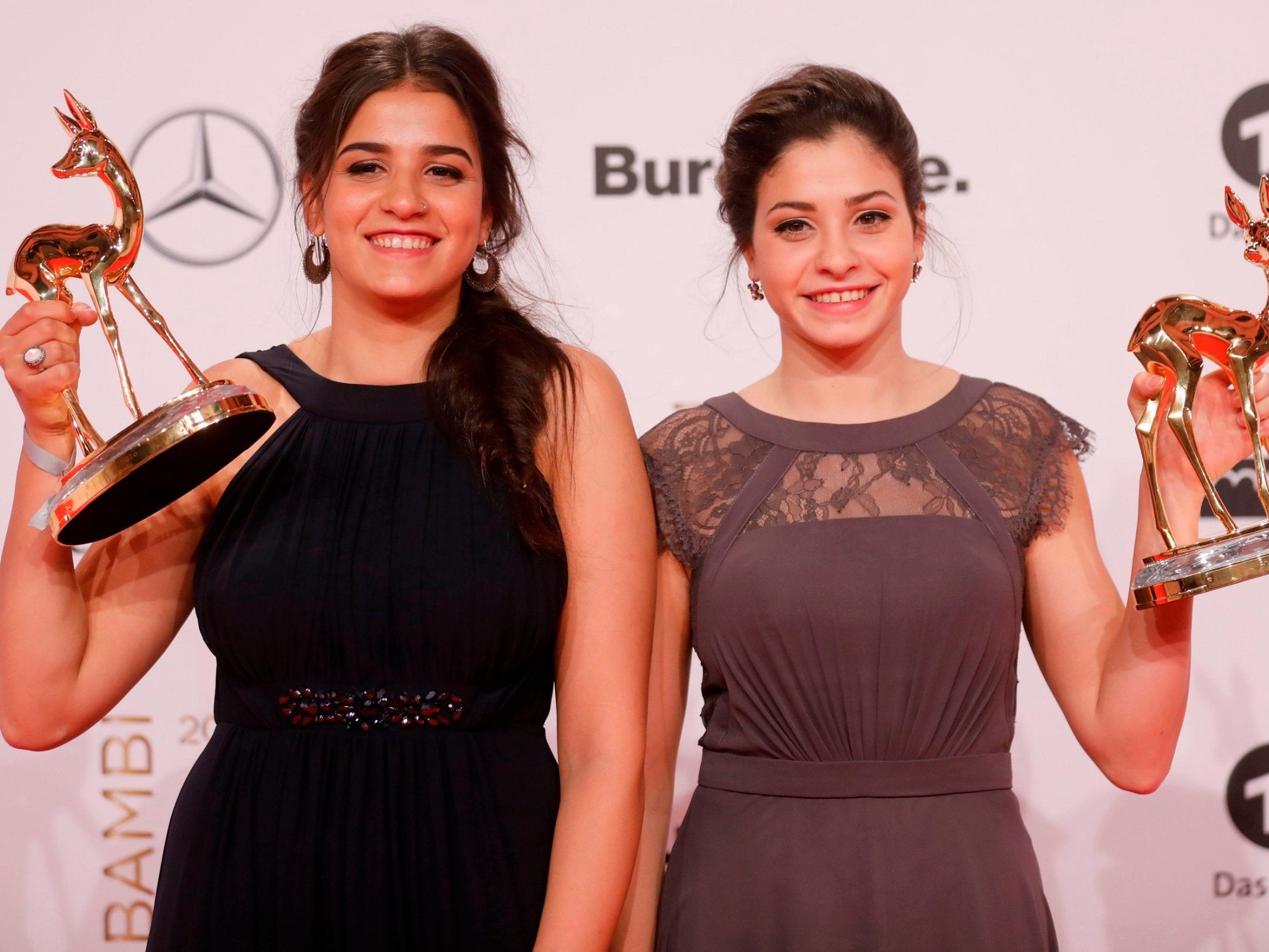 A Syrian woman credited with saving the lives of 18 refugees after pulling their waterlogged boat to the shores of Lesbos is "in a state of disbelief" after being imprisoned on charges of people smuggling and spying, her lawyer has said.
Sara Mardini is one of three charity workers arrested by authorities in Greece for allegedly belonging to a criminal organisation that directly facilitated migrant smugglers for financial profit.
Police said last week a total of 30 Greek and foreign nationals, all members of the Greek non-governmental organisation Emergency Response Centre International (ERCI), are suspected of involvement.
Mardini's detainment comes as a particular shock to human rights activists, as the 23-year-old was hailed just two years ago over an act of heroism that made headlines around the world.
After escaping war-torn Syria, Sara and her sister Yusra left Turkey in 2016 in a boat meant for six people, but carrying 20. Heading for Greece, the vessel began taking on water just 30 minutes into their journey.
Most of those on board could not swim. With no other alternative, Mardini, Yusra and two strong swimmers jumped into the sea and swam for three hours in open water to stop their dinghy from capsizing, eventually reaching Lesbos.
Yusra Mardini: Olympic Syrian refugee who swam for three hours in sea
Yusra went on to compete in the 2016 Olympic Games in Rio later that summer.
Mardini, along with a German and a Greek national, were arrested on 21 August and last week accused of belonging to a criminal organisation, money laundering, espionage, forgery and breaches of immigration laws.
Police said they facilitated the illegal entry of migrants to Greece for profit, had advance notification of smuggling boats' routes and numbers of passengers, and illegally monitored Greek and European coast guard radio traffic.
Under Greek law, they could be held in custody ahead of any trial for up to 18 months.
"She is in a state of disbelief," Mardini's lawyer, Haris Petsikos, told The Guardian. "The accusations are more about criminalising humanitarian action.
"Sara wasn't even here when these alleged crimes took place but as charges they are serious, perhaps the most serious any aid worker has ever faced."
Mr Petsikos has previously said Mardini and German national Sean Binder were doing volunteer work on Lesbos for ERCI.
World news in pictures
Show all 50
"There is no evidence whatsoever that they have committed even one of the offences they are accused of," Ms Petsikos said.
Lesbos is a major entry point for migrants and refugees illegally crossing over from nearby Turkey. Since Europe's migration crisis hit a peak in 2015, it has become a base for many charities helping migrants. More than 10,000 migrants are currently stranded on the island.
The arrests followed an investigation launched in February, after Mardini and Binder were stopped on Lesbos in a jeep with fake Greek military number plates under its own license plates.
Additional reporting by AP
Join our commenting forum
Join thought-provoking conversations, follow other Independent readers and see their replies