Sarkozy 'Marshall plan' for poor suburbs falls short
John Lichfield
Saturday 09 February 2008 01:00 Comments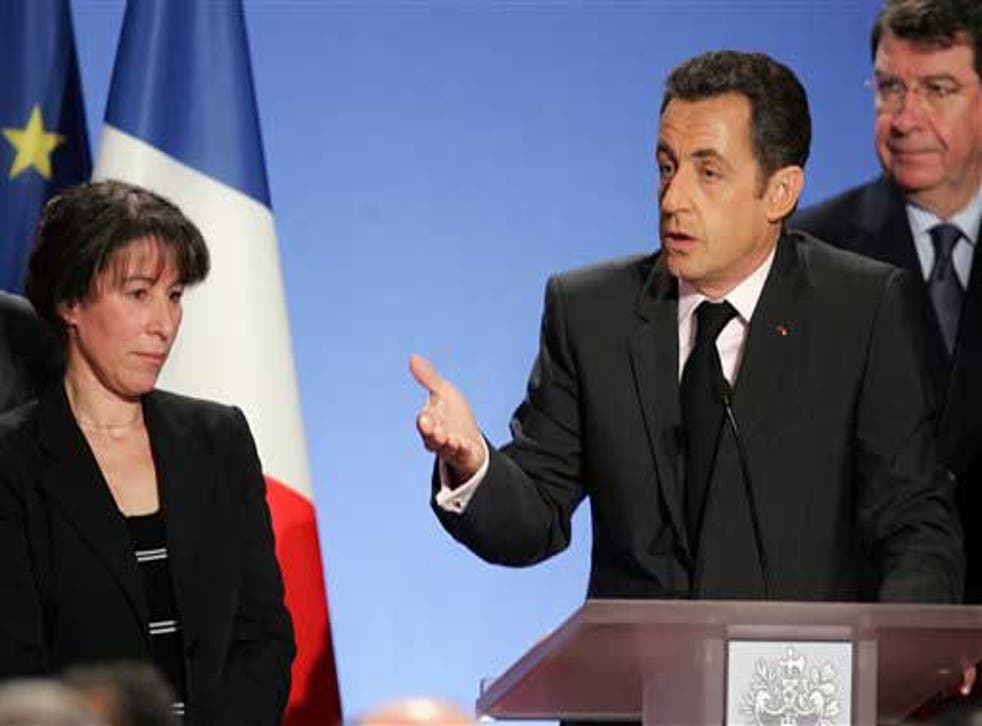 President Nicolas Sarkozy yesterday unveiled a long-awaited "Marshall Plan" for France's multi-racial suburbs but failed to make any clear commitments on levels of new spending.
The so-called "Plan Espoir Banlieue" – or "suburban hope plan" - also ignored a proposal that richer inner-city areas should share their local taxes with deprived suburbs. President Sarkozy's own "minister for the banlieues", Fadela Amara, said last month that the government's plan would "make no sense" without such a promise.
Mme Amara spoke then of a "€1 billion" development plan for the poorest districts over four years. President Sarkozy's speech to an invited audience of 1,000 yesterday failed to give any overall figure.
The president promised that €500m would be diverted over an unspecified period to improve rail links to poor, isolated suburbs. This money will be taken from an ambitious transport budget announced at President Sarkozy's "green" summit last year.
President Sarkozy also announced a series of new inititatives for education, job-creation and increased security in the deprived, multi-racial suburbs which exploded into two weeks of riots in November 2005.
M. Sarkozy promised to change the preamble of the constitution of the Fifth Republic to recognize the racial "diversity" of France. He said that he that wanted to appeal to "those children who are French, but believe – sometimes wrongly, sometimes rightly – that they are less loved than others."
In future, he said, "no one will be judged on the colour of their skin or the address of their home district."
President Sarkozy promised – again without a firm budget figure – to create an "independence contract" which would help 100,000 unemployed suburban youngsters to create their own businesses over three years. He said that he would create "boarding schools of excellence" for young people who wanted to study and "second chance" schools for those who had dropped out.
A state representative would be drafted to every "difficult" district in France to help to channel state funds more rapidly to local self-help groups and associations. Over 4,000 extra police officers would be sent to troubled areas over three years.
President Sarkozy was accused, while interior minister, of helping to foment the 2005 riots by calling suburban youth gangs "racaille" or "scum." Apart from a brief visit to a relatively calm suburb west of Paris last month, he has not visited any troubled "banlieue" since he took office last June.
During his election campaign, he promised a "Marshall Plan" of new spending in the poor suburbs, especially on education.
Register for free to continue reading
Registration is a free and easy way to support our truly independent journalism
By registering, you will also enjoy limited access to Premium articles, exclusive newsletters, commenting, and virtual events with our leading journalists
Already have an account? sign in
Join our new commenting forum
Join thought-provoking conversations, follow other Independent readers and see their replies