Sarkozy's biggest rival ready for spotlight of first Socialist debate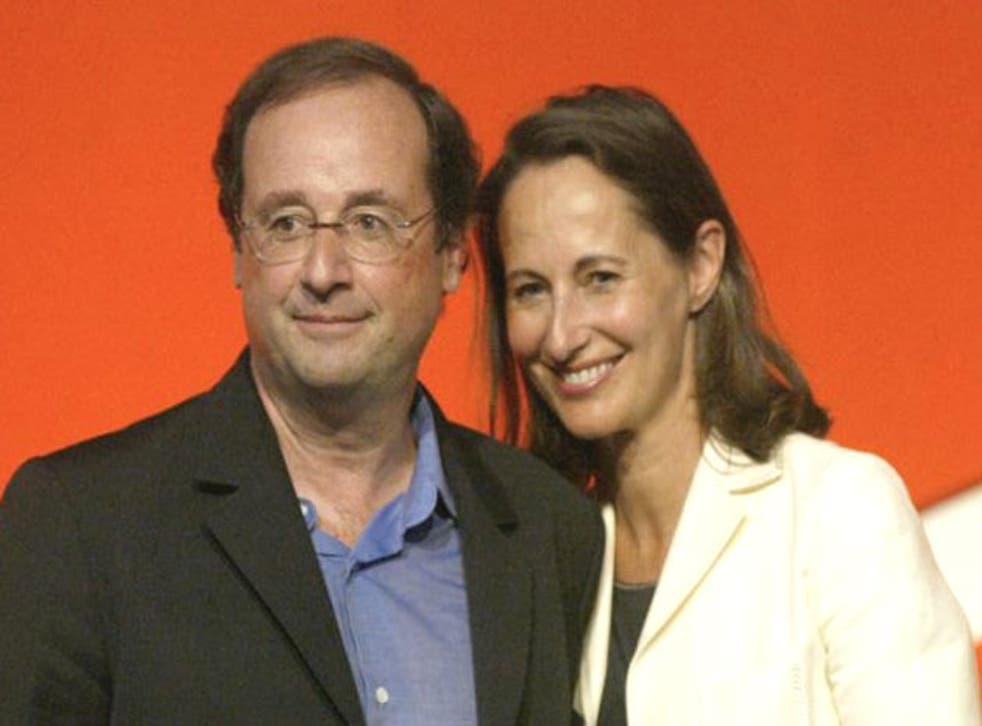 As Europe decries its lack of leadership, France is flirting with a man known for his decency, intelligence and honesty rather than his imagination or charisma.
Is François Hollande, the opinion-poll front-runner in next spring's presidential election, the man to bring a new sense of direction to French, and European, politics?
French television viewers will take a lengthy look tonight at the man who may be the next President of France. There will be five other Socialist candidates on the screen in the first of three debates before an "open primary of the left" on 9 and 16 October. The eyes of most neutral, and foreign, observers will be on Mr Hollande, the favourite to win the primary but also favourite to defeat President Nicolas Sarkozy in the two-round presidential election next April and May.
The former first secretary of the Parti Socialiste, 57, has been running explicitly as a "safe" candidate. He presents himself as the antidote to the gesticulative politics of the Sarkozy era but also the alternative to the flawed charm of a Dominique Strauss-Kahn or a Jacques Chirac.
Mr Hollande has even gone so far as to describe himself as a "normal man". He was mocked for using such a "lame" word by President Sarkozy but his opinion poll support has continued to grow.
François Hollande has no ministerial experience. He is little known outside France; or, rather, he is known mostly as the former common-law husband of Ségolène Royal, the failed Socialist presidential candidate in 2007. He is no Blairist centre-left visionary. He is a social democrat rather than an old-style socialist. He is a convinced European.
He is a cautious, managerial kind of politician rather than an innovator. He promises to reduce France's debts but also promises higher spending on education and pensions.
Is he the kind of man needed to address the overlapping crises in France and Europe (an economic crisis; a banking crisis; a European decision-making crisis; a French democratic crisis compounded by fresh allegations of decades of corrupt party financing)?
Mr Hollande's campaign manager is Pierre Moscovici, 53, Europe Minister 1997-2002 and a likely candidate to be the next French Prime Minister if Mr Hollande does become President Hollande next May. Mr Moscovici told The Independent: "François is a very clever guy, very bright... [David] Cameron was not a very well known politician a couple of years ago ... I think Hollande has the right equilibrium between experience and a capacity to [look at things anew]."
President Sarkozy continues to flounder in the polls. His attempts to re-run previous successful appeals to fear of crime have had limited impact. And there was further bad news for the President yesterday. An appeal court in Paris confirmed the acquittal of former Prime Minister Dominique de Villepin, who was accused of encouraging false claims that Mr Sarkozy was corrupt in the period 2003-04. Mr Villepin may now run for President himself.
But France has a natural right-of-centre electoral majority. The Socialists have lost the last three presidential elections, in 1995, 2002 and 2007. Why should things be different this time? Mr Moscovici said: "The French are angry. People think that [Sarkozy] has lied a lot. He said that he was going to work on growth of the economy and on social justice and on wages. They were all lies."
He admits, however, that when, or if, Mr Hollande becomes the official Socialist candidate on 16 October, there will still be a lot of work to do. "Yes, we need to reduce our deficits, we need to stop our debts... but the problem is who will pay? For Sarkozy, it is very simple, the massive population of middle classes, the popular classes, will pay. Those who are upper class will be spared."
Five other Socialist candidates will debate with Mr Hollande tonight. They are current party leader Martine Aubry, 61; the 2007 candidate Ségolène Royal, 57; Arnaud Montebourg, 48; Manuel Valls, 49; and Jean-Michel Baylet, 64.
Register for free to continue reading
Registration is a free and easy way to support our truly independent journalism
By registering, you will also enjoy limited access to Premium articles, exclusive newsletters, commenting, and virtual events with our leading journalists
Already have an account? sign in
Register for free to continue reading
Registration is a free and easy way to support our truly independent journalism
By registering, you will also enjoy limited access to Premium articles, exclusive newsletters, commenting, and virtual events with our leading journalists
Already have an account? sign in
Join our new commenting forum
Join thought-provoking conversations, follow other Independent readers and see their replies