Schengen: European Commission insists border controls will 'save' passport-free zone
Officials insist emblematic agreement remains very much alive and is still needed for the future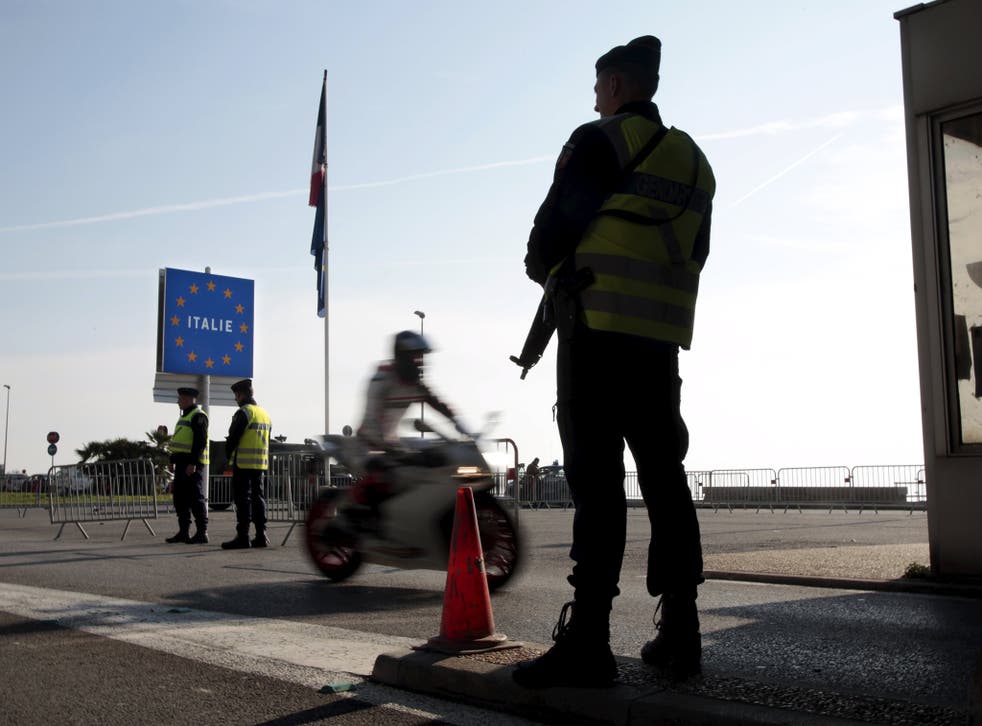 The European Commission has launched a rearguard defence of Europe's passport-free Schengen area, even as it bowed to demands to start planning the reintroduction of border controls.
On Monday, EU interior ministers instructed the Commission to devise emergency measures for a new system of controls within the 26-nation travel zone for the next two years. But Commission officials insisted that the emblematic Schengen agreement remained very much alive and was still needed for the future. "We are saving Schengen by applying Schengen," a Commission spokesman said.
Six Schengen members have reintroduced controls since last year: Germany, Austria, France, Sweden, Denmark and the non-EU member Norway. But such measures are usually allowed for a maximum of six months, and Commission officials are now examining how the legal framework can be used to allow a further two years of controls at internal borders.
The momentum is running away from the Schengen area, and Slovakia's Prime Minister, Robert Fico, said that the EU is "committing a ritual suicide" with its migration policy. "If it takes until late 2016 or 2017 for Europe to set up its planned border and coastguard force, the EU will have killed itself," Mr Fico told the Czech newspaper Pravo.
The former Belgian Prime Minister, Guy Verhostadt, who heads the European Parliament's liberal group, said the measures would have a "devastating effect" on the lives of Europeans, especially those who live in border areas.
The current temporary checks that are being applied are on the borders between: Sweden and Denmark; Germany and Austria; Denmark and Germany; Austria and Slovenia; Austria and Hungary; and Slovenia and Croatia. France announced controls as part of its state of emergency after the November terrorist attacks in Paris, but they have not applied them along its borders, which are crossed by hundreds of roads.
"From a practical point of view, there are crossing points all over the place," said Camino Mortera-Martinez, from the London-based Centre for European Reform (CER). "Just because you have border controls, it does not mean you cannot travel freely. You can move freely, but sometimes you might be controlled. Member states are not planning to put up barbed wire and build walls."
Some of the EU's recent border initiatives are aimed at cutting out Greece, where more than 2,000 people land every day despite the biting winter conditions. Greece is supposed to register those coming in, but the rest of the EU has been frustrated at the country's failure to manage its frontiers.
On Monday, the European Commission President Jean-Claude Juncker backed measures to seal Schengen's southern frontier in non-EU Macedonia: in a letter, he welcomed Slovenia's proposal to reinforce the Macedonian border with Greece to block migrants that way.
Register for free to continue reading
Registration is a free and easy way to support our truly independent journalism
By registering, you will also enjoy limited access to Premium articles, exclusive newsletters, commenting, and virtual events with our leading journalists
Already have an account? sign in
Register for free to continue reading
Registration is a free and easy way to support our truly independent journalism
By registering, you will also enjoy limited access to Premium articles, exclusive newsletters, commenting, and virtual events with our leading journalists
Already have an account? sign in
Join our new commenting forum
Join thought-provoking conversations, follow other Independent readers and see their replies