Schoolboy receives death threats after unintentionally killing pregnant meerkat at zoo in Hungary
The 12 year-old threw Zara to the ground after she bit his finger during a class visit to Kecskemeti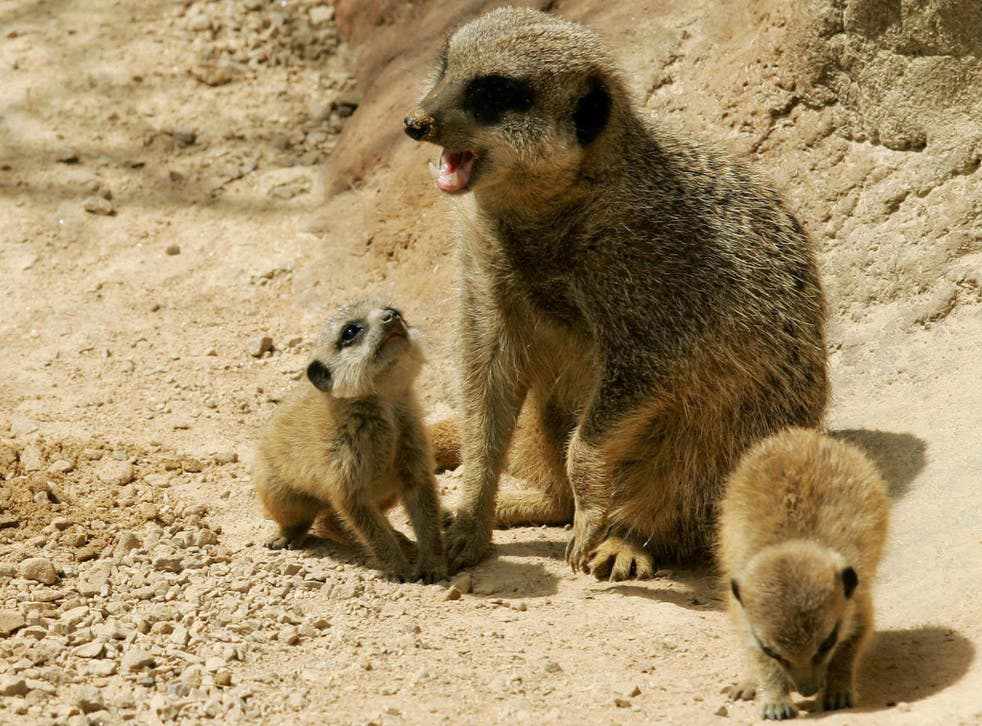 A boy who accidentally killed a pregnant meerkat during a school trip to a zoo in Hungary has received death threats on social media.
The 12 year-old was bitten on the finger when he ignored warning signs and reached through a fence to try and touch the animal, known as Zara.
It is thought he swung the 18-month-old meerkat on to the ground as he withdrew his hand in pain.
Zara's death at the Kecskemeti Zoo made headlines in Hungary after it was announced in an emotional statement on Facebook by director Tamas Tokovics,
"Whose fault it is??" he asked. "That today's youth is becoming less and less respectful of nature, life, or that the escort teachers are becoming less and less aware of the students entrusted to them, or to the parents.
"They have less and less time for a conversation where they draw attention to their children in respect of each other and respect for nature."
Although the director pleaded with his followers not to look for a scapegoat, several commenters suggested the boy should be thrown in jail. A group was even set up calling for "exemplary punishment".
"The little kid would have deserved even a slap that he even hurt / teased an animal despite warnings," wrote one.
"You should have cut that stinky kid in the neck if he didn't get a head start," said another on the zoo's Facebook page.
One social media user wrote that the boy "should be smashed to the ground so hard he doesn't get up again".
Zara the meerkat was a popular attraction at the zoo in Kecskemet, a city in the centre of Hungary.
World news in pictures

Show all 50
Mr Tokovics told his followers: "I'm sure many of you remember that she became a media star a year and a half ago when she came to us.
"With her bustle, curiosity, shirking, she stole herself into everyone's heart. For six months, she spent the day in my office every day and the nights at home in our house.
"She became an excellent playmate for our spaniel."
It is thought Zara bit the child because she was trying to protect her family and unborn baby.
Join our new commenting forum
Join thought-provoking conversations, follow other Independent readers and see their replies