Scientology fined £545,000 in first conviction for fraud
Church fined and ordered to advertise findings from trial around the world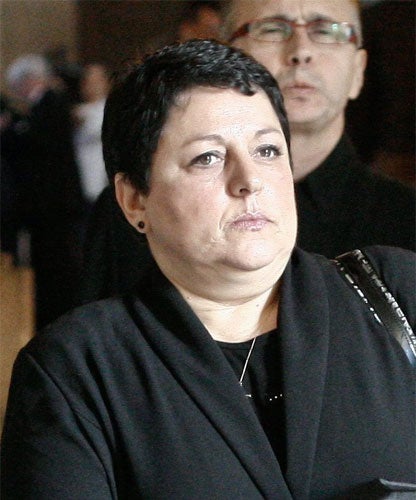 The Church of Scientology was branded an "organised fraud" by a French court yesterday and fined €600,000 (£545,000) for preying financially on vulnerable believers.
Judges in the Paris criminal court stopped short of outlawing the cult's organising bodies. But, in an unusual step, it ordered the church to pay for adverts carrying its findings to be placed in newspapers around the world.
The judgment followed a three-week hearing in May and June. It is believed to be the first time that Scientology has been declared fraudulent by a court in a large, democratic country.
Individual leaders of the Scientology movement, including its founder L Ron Hubbard, have previously been convicted of fraudulent activities in France and elsewhere. The Paris tribunal correctional went further yesterday and declared that the core claims of Scientology were "fallacious" and designed to "hook" members into paying large amounts of money.
The California-based movement, with celebrity members including Tom Cruise and John Travolta, had mounted a sophisticated lobbying effort to keep the accusations from coming to trial, but a persistent magistrate, Jean-Christophe Hullin, exercised his right to override the state's decision that there was no case to answer.
Two French female plaintiffs alleged that, between 1997 and 1999, the Scientology movement persuaded them to pay the equivalent of €21,000 (£19,000) and €49,500 (£45,000) for treatments to improve their mental and physical health. This included an "electrometer" to measure the state of their "spiritual condition".
The two main Scientology bodies in France – the Celebrity Centre and the Scientology library – were put on trial for "systematic use of personality tests of no scientific value... with the sole aim of selling services and products". The centre was fined €400,000 and the library €200,000. Four French leaders of the Church of Scientology were given fines of up to €20,000 and suspended prison sentences. The cult's supreme leader in France, Alain Rosenberg, was given a two-year suspended sentence and a €30,000 fine.
When the trial began on 25 May, a ban seemed likely. It later emerged that a change in French law had accidentally made bans on fraudulent organisations impossible. The legislation has since been amended a second time but it was not clear whether this could apply retrospectively to the Scientology trial.
Georges Fenech, president of the French state watchdog on religious cults, Milivudes, said he was satisfied with the rulings. "For the first time, the legally responsible bodies of Scientology have been condemned, not for individual excesses, but for the core operations of the organisation," he said.
Scientology's French spokeswoman, Agnès Bron, said the verdict was the result of an "inquisition of modern times" and that they would appeal.
Join our commenting forum
Join thought-provoking conversations, follow other Independent readers and see their replies