Sealed for 99 years and 363 days - so what was inside the mysterious parcel left to a small town in Norway?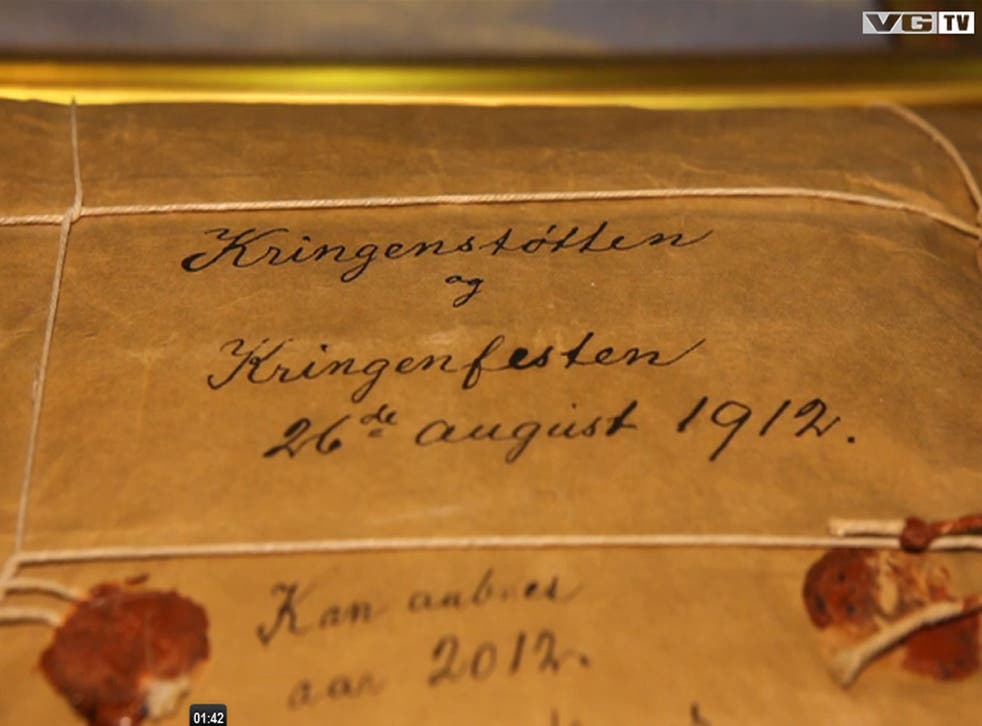 For 99 years, 363 days, two World Wars and doubtless more than a couple of moments of temptation - the people of the small town of Otta in Norway have resisted opening a mysterious package bearing the inscription, "Kan aabnes i 2012" - "Can open in 2012."
Just the simple inscription, the thick paper, a few pieces of string and a red wax seal have kept the contents from prying eyes, but today the people of Otta finally discovered the secrets of a parcel that was delivered more than 100 years ago.
The package was sealed in 1912 by the then municipality's mayor, Johan Nygaard, and aside from a couple of occasions when it was nearly misplaced the package has remained largely undisturbed.
Until today that is.
In a small ceremony - held during the celebration of the 400th anniversary of the Battle of Kringen - the package was opened. And it's fair to say the results were a little disappointing.
It contained some letters from the United States and discussion of finances for a Kringen memorial, along with some newspapers.
Although experts are still analysing what was contained in the parcel it seems safe to say there was nothing to justify the extraordinary hype surrounding the event, which saw it covered by news outlets worldwide.
Testament perhaps to the universal fascination an unopened 100-year-old-parcel can provoke.
Earlier, in a video published by Verdens Gang, a Norwegian news outlet, the mayor of Otta, Dag Erik Pryhn, was appropriately pragmatic about the possible contents: "I don't sit here with expectations that the world will be turned on its head because of the contents of the package."
However he also had refused to rule out the possibility of there being "something sensational that will give us a proper "'a-ha' experience."
Sadly the 'a-ha experience' wasn't to be.
The mysterious package was 28 centimeters wide, 40 centimetres long, and nine centimeters deep and according to reports in the Norwegian press it weighed around 3kg.
Prior to its opening it was suggested that its contents could relate to The Battle of Kringen in 1612.
The Battle of Kringen was between a Norwegian peasant militia, made up of farmers, and a band of Scottish mercenary soldiers travelling to enlist with the Swedish during a war between them and the Danish-Norwegian army.
Experts thought the fact the package was sealed on the 300th anniversary of the battle suggested it could contain historical documents relating to Norwegian history.
In the end, however, the results were significantly less interesting.
As one commentator on the English language Norwegian news website 'The Local' put it:
"Nobody actually said the words "mortifying disappointment", but they have decided to leave the paper-filled package and switch to the rest of the evening's entertainment."
Join our new commenting forum
Join thought-provoking conversations, follow other Independent readers and see their replies