Austrian elections: Who is Sebastian Kurz, Europe's youngest leader?
The OVP leader is likely to be the next Chancellor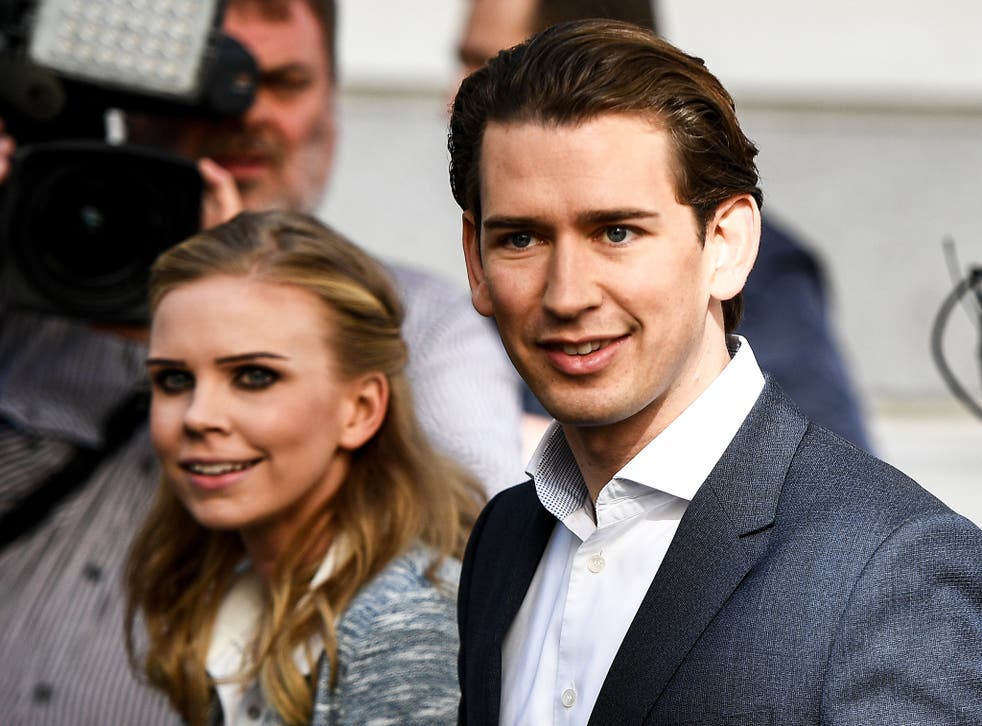 Sebastian Kurz is the leader of the Austrian People's Party, or OVP, which has just come first in the Austrian legislative elections.
At the tender age of 31, he's likely to the be the country's next chancellor, making him not just the youngest leader Austria has ever had, but the youngest world leader.
Mr Kurz was born and still lives in Vienna; he has been foreign minister since 2013 – Europe's youngest at the age of 27. He has studied law at the University of Vienna and also completed Austria's compulsory military service.
The conservative MP, who has tilted his party to the right, will have to do a deal with either the social democrats or the far right to win power in coalition talks, because he lacks an overall majority in parliament.
He was previously a member of Vienna's city council, where he focused on pensions and intergenerational fairness.
Mr Kurz is not married and is currently dating Susanne Thier, a worker at Austria's finance ministry who he met at the age of 18.
He has found influence internationally, too, joint chairing the conservative European People's Party foreign ministers group at European Council level.
The OVP has fared somewhat better in the polls since Mr Kurz took over, overtaking the far-right FPO and topping Sunday's elections. Only time will tell whether this is a honeymoon or a long-term romance.
Register for free to continue reading
Registration is a free and easy way to support our truly independent journalism
By registering, you will also enjoy limited access to Premium articles, exclusive newsletters, commenting, and virtual events with our leading journalists
Already have an account? sign in
Register for free to continue reading
Registration is a free and easy way to support our truly independent journalism
By registering, you will also enjoy limited access to Premium articles, exclusive newsletters, commenting, and virtual events with our leading journalists
Already have an account? sign in
Join our new commenting forum
Join thought-provoking conversations, follow other Independent readers and see their replies