Sebastien Bellin injured in Brussels Airport attack
The European professional basketball player has undergone two surgeries since the bombing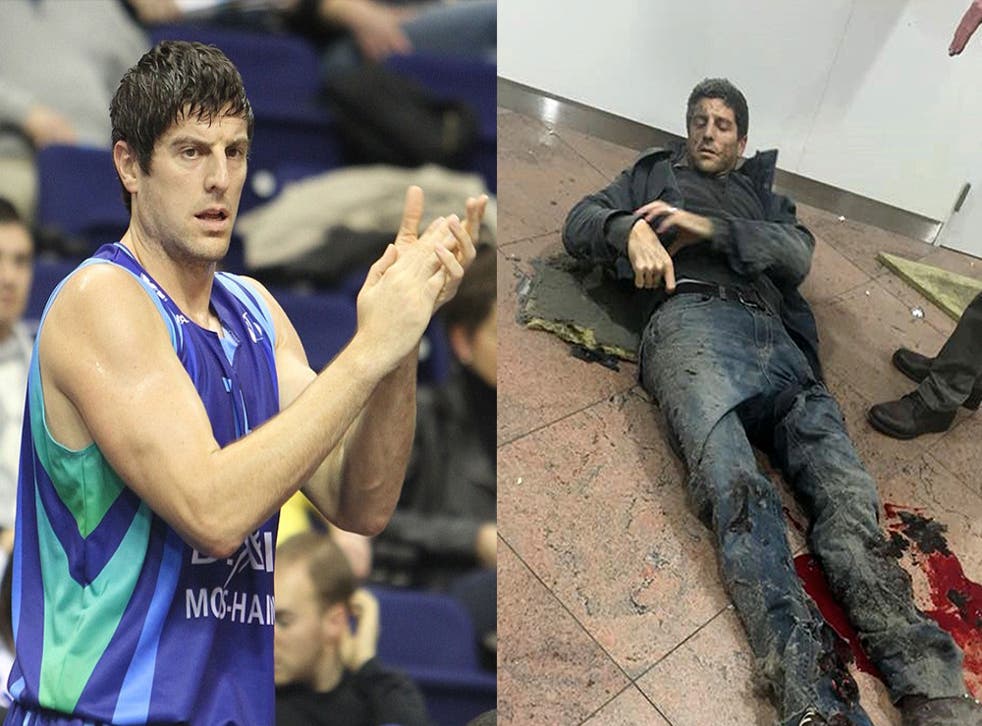 Sebastien Bellin, a European professional basketball player, was among those wounded during the terror attacks in Brussels.
Bellin, 37, was thrown from the blasts inside Zaventem international airport on Tuesday and taken to a nearby hospital where he would undergo surgery.
The terrorist attacks killed more than 30 people and wounded more than 150 others.
Bellin, a Brazilian-born member of the Belgian national team, played college ball for Marist and Oakland University from 1996 to 2000. Greg Kampe, the head men's basketball coach at OU, asked his followers on Twitter to pray for Bellin.
The 6-foot-10 center returned to Belgium shortly after college to begin a successful professional basketball career. Bellin now works with Keemotion and frequently travels between Belgium and western Michigan, where his wife and two children live.
"He was going to talk to me on Friday," Kampe told The Detroit News. "The agency helps place players professionally in Europe, so he was going to talk to me about one of my players."
Kampe said that Bellin kept his former college a top priority even after graduation.
Video shows immediate aftermath inside Brussels airport terminal
"He was a very good player and he's kept in touch with the program. He's been very, very loyal," Kampe told the newspaper. "He's just a tremendous young man. We're just praying that the best is going to happen."
Register for free to continue reading
Registration is a free and easy way to support our truly independent journalism
By registering, you will also enjoy limited access to Premium articles, exclusive newsletters, commenting, and virtual events with our leading journalists
Already have an account? sign in
Register for free to continue reading
Registration is a free and easy way to support our truly independent journalism
By registering, you will also enjoy limited access to Premium articles, exclusive newsletters, commenting, and virtual events with our leading journalists
Already have an account? sign in