Second world war bomb defused in centre of Italian city
Thousands evacuated after unexploded device found on construction site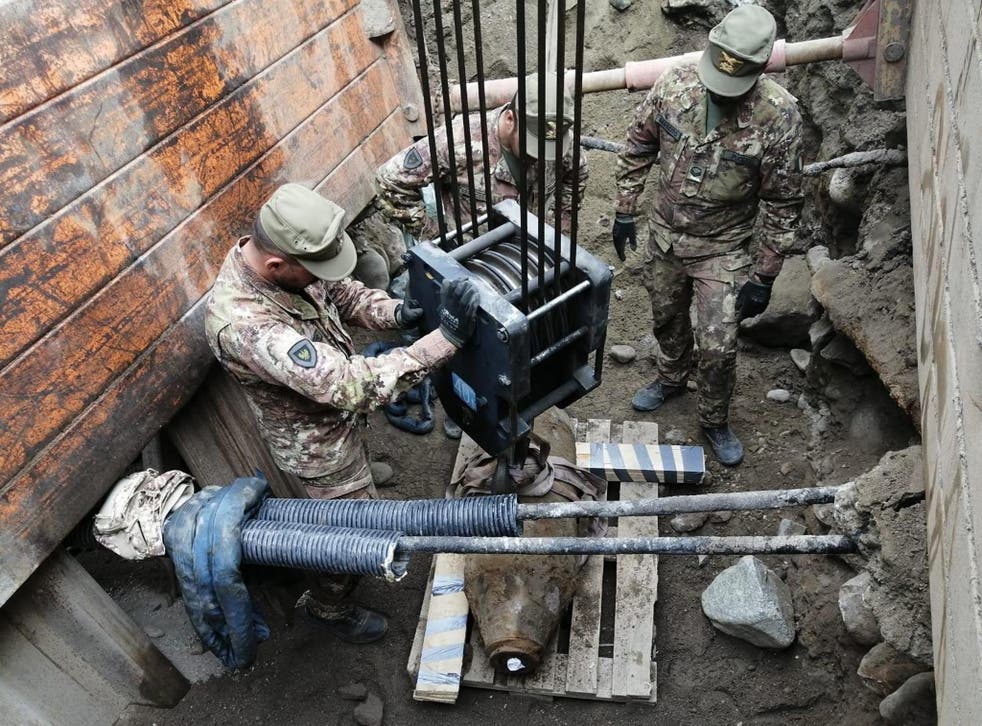 Italian authorities evacuated 4,000 people from the centre of the northern city of Bolzano, to defuse a Second World War bomb found during construction work.
The news agency Ansa said the bomb was defused during a three-hour operation Sunday.
An alarm signalled the all-clear to re-open the city centre, as well as a nearby main road and a railway line connecting Italy with Austria and Germany.
The Neue Suedtiroler Tageszeitung identified the ordnance as an aerial bomb.
According to historian Ettore Frangipane, Bolzano, in the northern Alto-Adige region bordering Austria, suffered 13 major bombing raids that damaged 60% of the city and killed 200 people.
The region was part of a broad swathe of northern Italy that remained under Nazi-occupation long after Italy's 1943 Allied surrender.
AP
Join our new commenting forum
Join thought-provoking conversations, follow other Independent readers and see their replies