Senegalese refugee who travelled to Europe on an overcrowded boat wins €400,000 on Spain's Christmas lottery
Ngagne had just lost his job as a vegetable picker and had only €5 to his name at the time of his win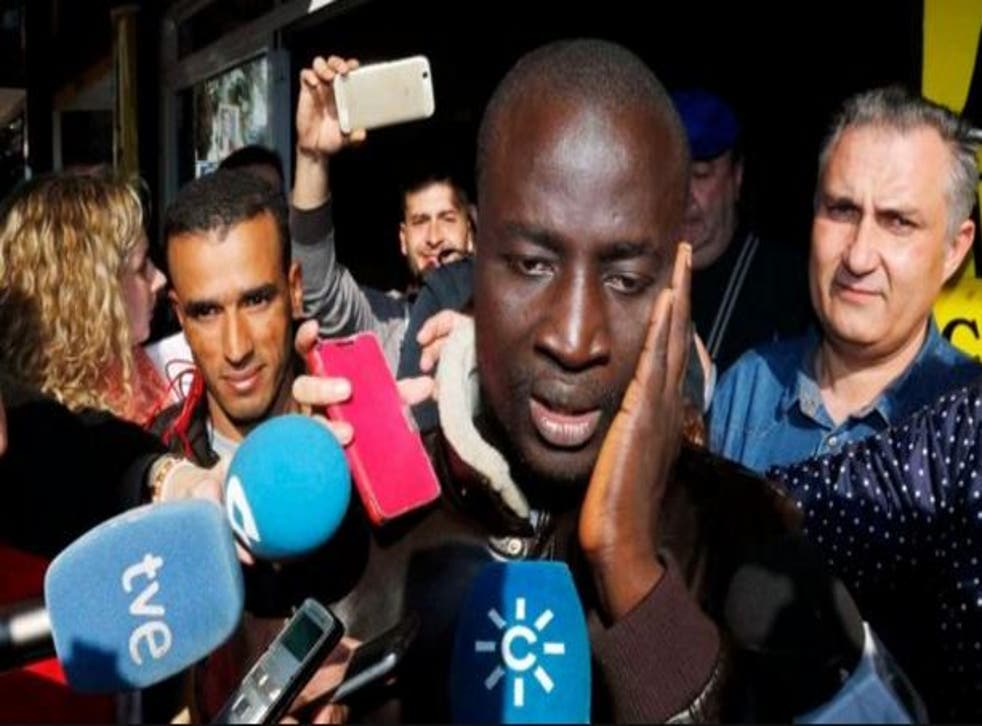 A Senegalese refugee who made the perilous journey to Europe on an overcrowded migrant boat has won €400,000 on the Spanish Christmas lottery.
Identified only by his first name, Ngagne, the 35-year-old was one of thousands of people to take part in Spain's famous El Gordo - the 'fat one' - game.
When his hometown of Roquetas de Mar won first prize in Tuesday's draw, everybody who'd bought a ticket in the coastal resort was automatically entitled to a share of a massive €630 million jackpot.
Speaking after learning of his win, Ngagne paid tribute to the Spanish rescue workers who changed his life when they intervened to save the desperate mainly African refugees who were on his boat.
"There were 65 people on that boat," he told La Voz de Almeria. "I want to give thanks to Spaniards and the Spanish government for rescuing me when I was in the sea," he added.
Ngagne revealed that when he and his wife made the hazardous crossing on a packed wooden vessel in 2007, they had no possessions to their name.
Once they were plucked from the sea, the couple were taken to Tenerife before settling in the town of Roquetas de Mar on Spain's southern coast.
Ngagne revealed that he has spent the last eight years working as vegetable picker in nearby Almeria but in an incredible twist had lost the job just days before purchasing his lottery ticket.
He said that he and his wife had just €5 between them when they learned of their windfall.
Ngagne wasn't the only migrant to win big in the El Gordo draw, with Moroccan-born 18-year-old Imanes Naamane revealed that her share of the winnings will change her family's life.
Abdullah Kurdi - Channel 4 Christmas message
"We will be able to do a lot of things - everything we want," she told La Voz de Almeria. "We were in real trouble before," she added.
The winning number - 79140 - appeared on a total of 1,600 tickets in Roquetas de Mar. Second-prize winners included ticket-holders in Seville and Granada.
Register for free to continue reading
Registration is a free and easy way to support our truly independent journalism
By registering, you will also enjoy limited access to Premium articles, exclusive newsletters, commenting, and virtual events with our leading journalists
Already have an account? sign in
Register for free to continue reading
Registration is a free and easy way to support our truly independent journalism
By registering, you will also enjoy limited access to Premium articles, exclusive newsletters, commenting, and virtual events with our leading journalists
Already have an account? sign in
Join our new commenting forum
Join thought-provoking conversations, follow other Independent readers and see their replies