Serbia plunged back into crisis as PM rejects EU deal
Vesna Peric Zimonjic
Thursday 07 February 2008 01:00 Comments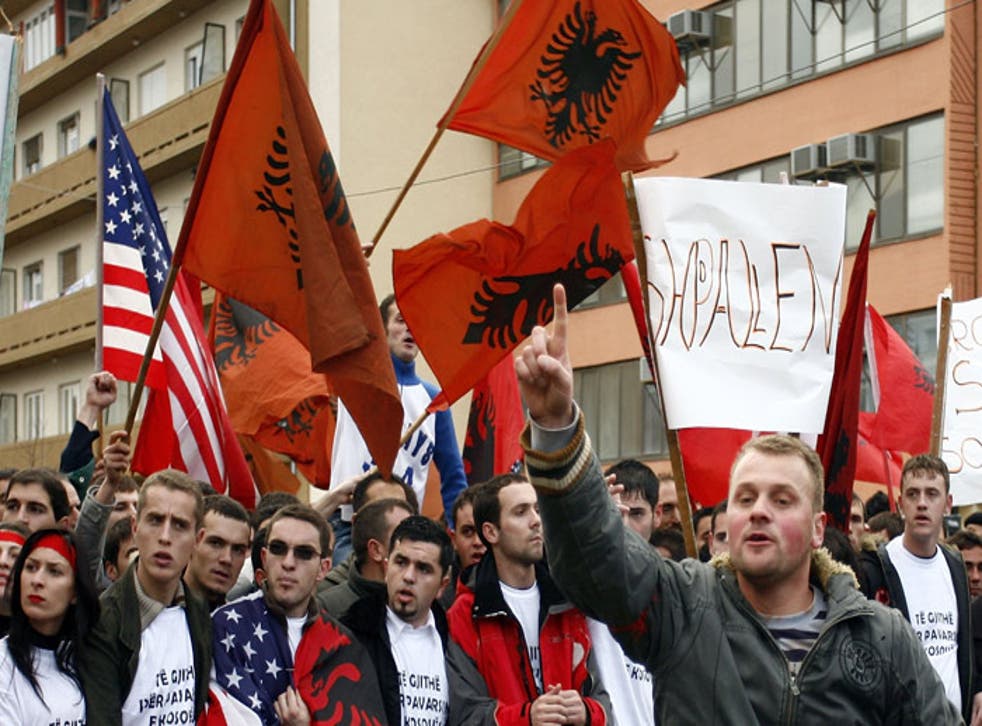 The European Commission has announced the indefinite postponement of an EU deal due to be signed with Serbia, blaming "obstruction" by the country's nationalist Prime Minister, Vojislav Kostunica.
Olli Rehn, the Enlargement commissioner, said yesterday: "I very much regret we have to postpone [today's] signing of the political agreement." He said he regretted "the obstruction by certain politicians in Belgrade in blocking the signature". He added: "They have really failed to hear the choice of the Serbian people," a reference to Mr Kostunica.
It took just days after the re-election of the pro-European President, Boris Tadic, for Serbia to plunge into a deep crisis over the signing of the co-operation deal with the EU, viewed by nationalists as a "trick" to persuade the nation to recognise the independence of Kosovo.
Mr Kostunica repeated his rejection of the deal on Tuesday, calling it a "deception". He bluntly linked it to Monday's EU decision to approve a police and justice mission for Kosovo.
Mr Kostunica said in a statement: "The political agreement that the EU has proposed while it deploys a mission to dismember our country is a deception... By signing, Serbia would indirectly recognise the independence of Kosovo."
Serbia strongly opposes the imminent independence of Kosovo, which is backed by the EU and US and is due to be declared by the end of the month. But Mr Tadic promised Serbian co-operation with the EU, regardless of the Kosovo issue.
Mr Kostunica's dramatic combination of the two issues was widely exploited by nationalist sections of the public and official media.
Hardline nationalists say the signing of the deal would amount to "treason", but the political analyst Misa Brkic said: "This manoeuvre has the aim to trick people and to bring reforms to a standstill."
EU foreign ministers offered the political co-operation deal last week, only days before Serbia's presidential election. It includes improved political dialogue, free trade, visa relaxation and co-operation in education with Serbia. It does not mention Kosovo at all.
The deal was viewed as an incentive for Serbia to create closer ties with the EU in light of the fact that it is still not able to sign the EU's Stabilisation and Association Agreement because it has failed to arrest some war crimes suspects.
But Mr Kostunica linked it to the EU's view on Kosovo and insisted it be taken before parliament. However, the parliamentary speaker, Oliver Dulic, refused to take up the issue until there was a clear government position to debate.
The Foreign minister, Vuk Jeremic, a member of Mr Tadic's Democratic Party, said: "This is an exceptionally serious situation, the government is paralysed."
Register for free to continue reading
Registration is a free and easy way to support our truly independent journalism
By registering, you will also enjoy limited access to Premium articles, exclusive newsletters, commenting, and virtual events with our leading journalists
Already have an account? sign in
Register for free to continue reading
Registration is a free and easy way to support our truly independent journalism
By registering, you will also enjoy limited access to Premium articles, exclusive newsletters, commenting, and virtual events with our leading journalists
Already have an account? sign in
Join our new commenting forum
Join thought-provoking conversations, follow other Independent readers and see their replies