We did nothing wrong, says organiser of Brussels male sex party attended by anti-gay Hungarian MEP
David Manzheley revealed that police demanded ID from participants, even though they were naked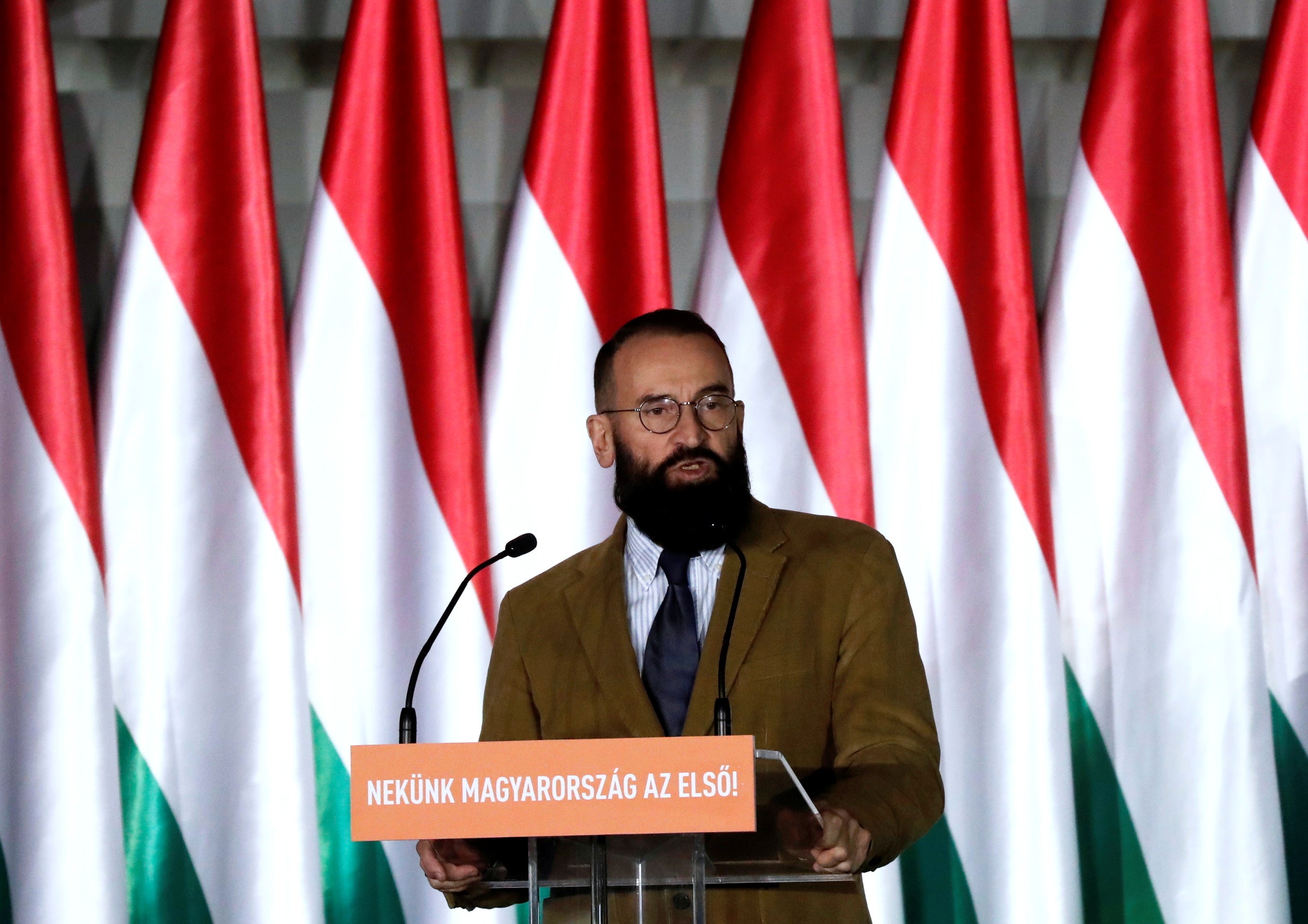 An orgy organiser in Brussels has denied doing anything wrong when his secret sex party was raided by the police, catching 20 men in the act, including an anti-gay MEP who is a close political ally of right-wing Hungarian president Viktor Orban.
While hardline conservative MEP Jozsef Szajer has resigned from the European Parliament after he was revealed as being at the event last Friday, the man who hosted the party shrugged off the controversy.  "I didn't know this man [the MEP]," David Manzheley, a 29-year-old doctoral student told Belgian daily Het Laatste Nieuws. "I didn't know he was an MEP. At my parties I invite friends and they bring other friends."  
On Wednesday, Mr Szajer also quit the ruling Fidesz party.  President Orban told the Magyar Nemzet newspaper that Szajer's actions were indefensible and went against the values of Fidesz' political group, which portrays itself as a champion of traditional Christian values and families.  
"We will not forget nor repudiate his 30  years of work, but his deed is unacceptable and indefensible. Following this, he took the only appropriate decision when he apologised and resigned from his position as member of the European Parliament and left Fidesz," Orban said.
Belgian police detained about 20 people at the house party in Brussels and said Szajer had narcotics on him. Szajer denied taking drugs and said he had offered to take a drugs test at the scene, but police did not carry one out.
The current rules in Belgium limit close contacts to just one person, but Mr Manzheley insisted that everyone was very careful, and that the only rule for the party was that everyone had to have previously contracted the coronavirus. 
"To be honest, I don't see the problem. There were two nurses there, and they didn't think it was dangerous either," he said.
Mr Manzheley said it was like any other party. "We talk, we have a drink - just like at the cafe. The only difference is that in the meantime, we're having sex with each other. I don't see what's wrong with that. We're all adults, everything is by mutual consent," he said.
Belgian prosecutors said that 20 men were caught at the party and fined €250 (£226) each. Mr Szajer apologised on Monday for the incident. "I deeply regret violating the Covid restrictions, it was irresponsible on my part," he said, without giving any details of the party.  
In Hungary, far right allies of Mr Orban have tried to explain the scandal by saying Mr Szajer was set up by the German secret service in order to thwart "the Hungarian-Polish war of independence in Brussels". Both Hungary and Poland are in dispute with the EU over the institution's proposed crisis management budget as the bloc seeks to recover from the impact of the coronavirus.
The state-controlled media  in Hungary has only indicated that Mr Szajer was caught at a hazi buli, or house party, with no mention of the gay sex aspects. The reports say he had to resign merely for breaking lockdown.  
The Brussels public prosecutor said Mr Szajer was seen fleeing along the gutter, and that he had bloody hands that may have been injured while trying to escape. His identity might not have emerged but for his attempt, when questioned by police, to invoke diplomatic immunity.
One of the founding members of Mr Orban's Fidesz party, Mr Szájer served four terms in the Hungarian parliament before moving on to the European stage as an MEP in 2004, where he served for 16 years. 
He helped draft a new Hungarian constitution, which proclaims that: "Hungary shall protect the institution of marriage as the union of a man and a woman." This point in the constitution has been used to restrict the rights and freedom of LGBT people, including most recently a constitutional amendment ensuring that only heterosexual married couples can adopt children.
This year, the government's anti-gay crusade reached new levels when Hungary said it would not take part in next year's Eurovision song contest, because it was "too gay", and when Mr Orban spoke out against a children's book with LGBTQ characters, saying that there was a red line that could not be crossed.  
Join our commenting forum
Join thought-provoking conversations, follow other Independent readers and see their replies