Sex video used to blackmail Azerbaijani journalist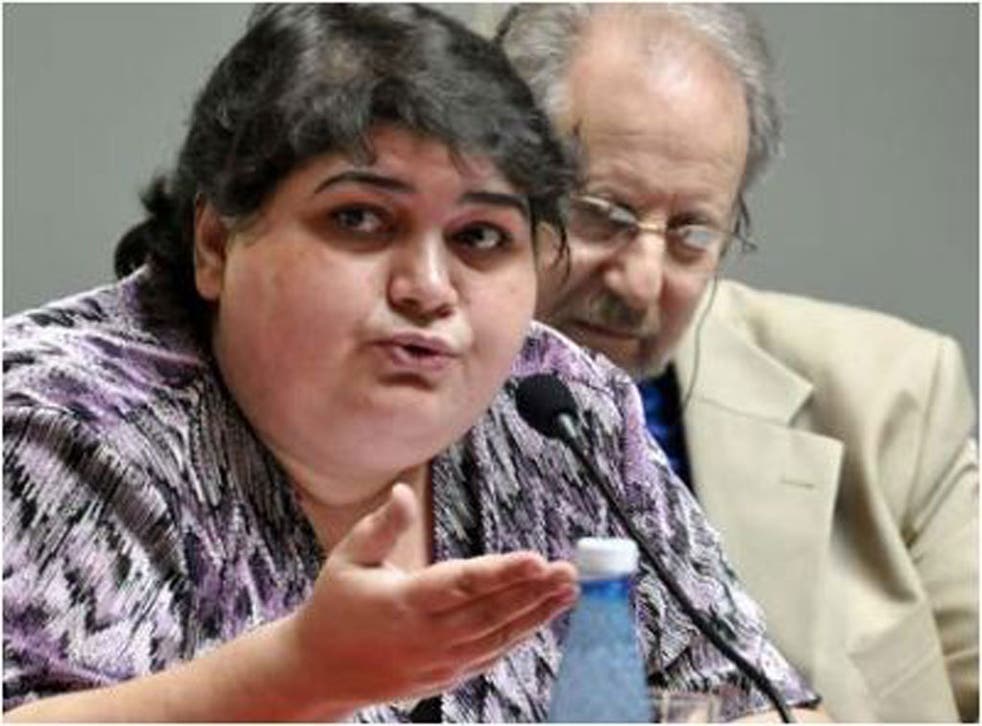 A sex tape of a prominent Azerbaijani investigative journalist, filmed using a covert camera, has been released online in the latest disturbing sign of the perils that activists and independent journalists face in the country.
Khadija Ismayilova, who works for Radio Free Europe, has exposed corruption in Azerbaijan, including among the President's family and inner circle. She received a chilling package in the mail last week, with photographs from a video of her having sex, and a message that she should stop publishing her exposés or the video would be released. Instead, she made the threat public, and this week the video was published online.
Oil-rich Azerbaijan will host the Eurovision Song Contest in May, and is keen to project an image of a modern, prosperous society that is developing fast. But critics say that beneath the shiny veneer, the government of President Ilham Aliyev is sinister and corrupt. Ms Ismayilova says she is working on a story linking members of the President's family to a huge construction project, and suspects that it was this story that the blackmailers were hoping to suppress.
"I am sure this comes from the authorities," Ms Ismayilova told The Independent yesterday from Baku. "It is not just the online video: two newspapers close to the government have run stories providing the link to it and containing texts insulting to my dignity." She said the video was taken in an apartment that she used to live in, meaning that somebody had broken in and installed a hidden camera in the bedroom.
Amnesty International yesterday said this suggested official involvement, and urged the Azerbaijani government to investigate. "This is a despicable attempt to discredit a journalist investigating government corruption at the highest level," an Amnesty spokesman said.
In a diplomatic cable released by Wikileaks, Mr Aliyev apparently complained to a top US official that Ms Ismayilova was an "enemy of the government". Other government critics have been either assaulted or jailed in the country in recent years, and the political opposition is marginalised.
"This is a very traditional society where there are still a lot of honour killings, and they clearly calculated that I would prefer to keep quiet and not have this made public," Ms Ismayilova said, adding that the incident had only made her "more determined to continue with my work".
Join our new commenting forum
Join thought-provoking conversations, follow other Independent readers and see their replies