India's Bollywood superstar Shah Rukh Khan attacks 'primitive, stupid' gender inequality at Davos
The actor has been given a Crystal Award for his humanitarian work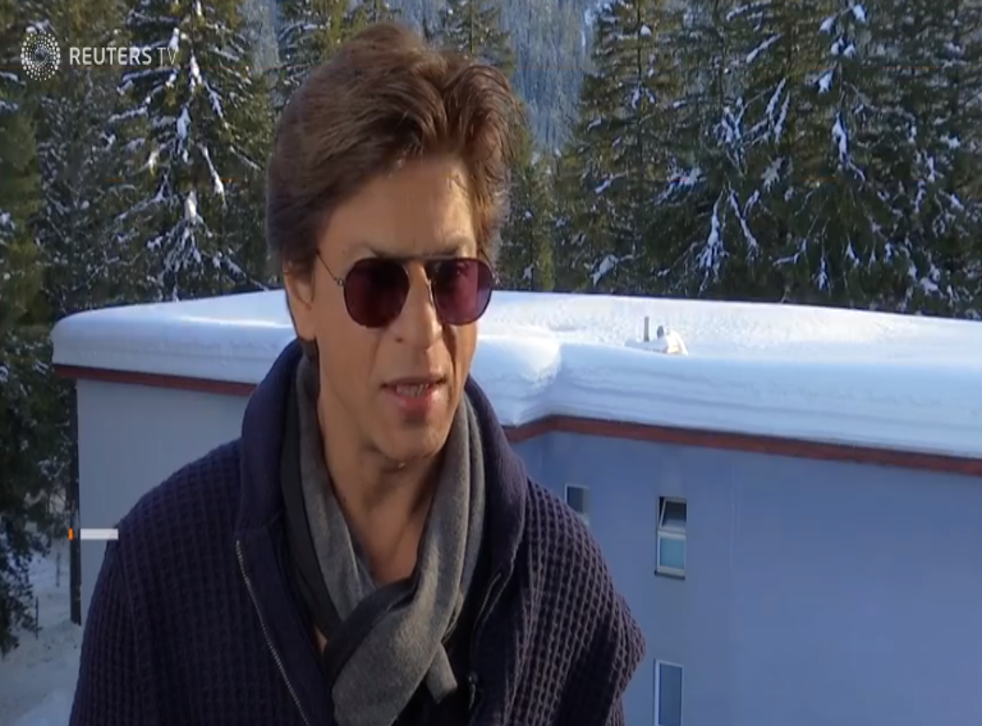 Bollywood star Shah Rukh Khan called inequality based on physical differences as "stupid" and "primitive", after being given a humanitarian award in Davos for his work championing the rights of women and children.
The actor was presented with the Crystal Award on Monday at the launch of the World Economic Forum in the Swiss Alps. He was chosen for his work with the Meer Foundation which supports female victims of acid attack.
In an interview with Reuters TV, he said the current wave of women speaking out about inequality "makes you aware, that the time has come that you can't take a few things for granted, especially the categorisation of humanity.
"I've said this before and I'll say it again, I think biological difference inequality is extremely primitive and extremely stupid if I may say so," he added.
He was "inspired" and "extremely humbled" to receive the award, he said, praising all those who he claimed do more of the "real work" on the ground than he does.
"It is awkward for me to say but the honest truth is I fortunately always become the poster boy of all the things that I do and I am not really doing the most," he told the news channel.
World news in pictures

Show all 50
The Meer Foundation, which Shah Rukh Khan founded, provides medical treatment, legal aid and rehabilitation support for acid attack victims. The vast majority of acid attacks in India are against women.
The actor, whose film career has spanned four decades, has also helped to create specialised children's wards in hospitals and provided further support for sick children.
Mr Khan, who has appeared in more than 80 Bollywood movies, also spoke out in support of the #MeToo movement against harassment and urged males to take another look at the way they were treating women.
The actor, who has repeatedly voiced his support for gender equality, told CNBC on Tuesday: "This uprising of women coming out and speaking about extremely powerful men… This uprising that is happening in America, which is spreading all over the world, with the hashtag MeToo, is actually a sign of (the) times, it is what is the truth, what is happening, and I think every leader in the world should understand, respect and perhaps help promote it, help take care of women,"
The other winners of the the 24th Annual Crystal Awards, given to those who have shown dedication to improving the state of the world, were Elton John and Cate Blanchett.
Join our new commenting forum
Join thought-provoking conversations, follow other Independent readers and see their replies