Belgium to repatriate children of jihadists at Shamima Begum camp
Belgian prime minister cites spiralling security situation for bringing children back 'within weeks'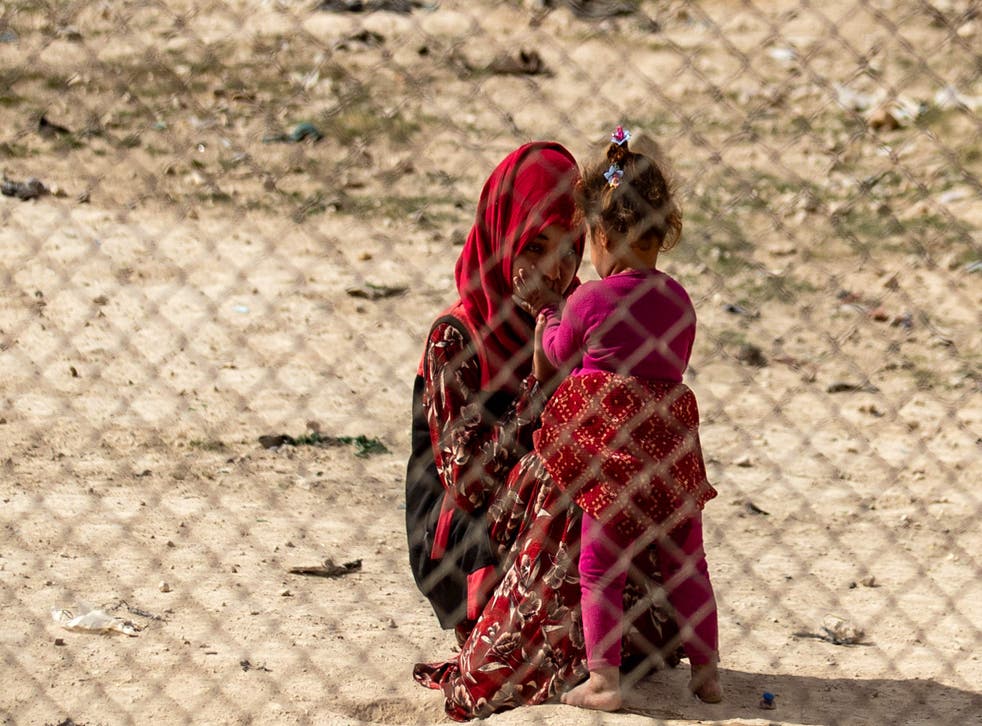 The children of Belgian jihadists at the same refugee camp as Shamima Begum are to be repatriated due to the escalating security and humanitarian crisis.
Prime Minister Alexander De Croo told the Belgian parliament all children under the age of 12 would be brought back from the al-Hol and Roj camps in northeast Syria within weeks.
Speaking on Thursday, he said: "In these camps there are the terrorists of tomorrow and we cannot permit that. These children, we must do all we can to get them out."
More than 30 people have been killed at al-Hoj camp, which holds 61,000 refugees, since the start of the year, according to Doctors Without Borders. On February 24, a fire killed four people and injured 11.
It is the same camp where Shamima Begum, who left the UK in 2015 with two school friends to join Isis, is being held by the Kurdish authorities.
While at al-Hol camp, in 2019, Ms Begum gave birth to a son, Jarrah, who died from pneumonia and was buried there before he was three weeks old.
As he was born before she was deprived of UK citizenship by the Home Office, he would have been considered British.
Around 30 children under the age of 12 across both camps will be brought back to Belgium, while children aged between 12 and 18, and their mothers, will have their situation reviewed on a case-by-case basis.
The cases of 13 women being held in the camps, including nine already convicted by Belgian courts and four who are targets of international arrest warrants, will also be examined.
The move comes amid the "deteriorating" security situation at the Kurdish-run refugee camps, with reports of women re-radicalising.
Belgian MEP Saskia Bricmont told Euronews: "The Kurds have lost control of the al-Hol camp in particular, and many women are re-radicalising, returning to Daesh and therefore it is out of the question that these European children and their mothers return to the Islamic state."
She added that there is an urgent humanitarian crisis at the camps, with "a lack of drinking water and proper food" meaning children are at risk of chronic diseases.
The announcement marks a relaxation of the country's repatriation policy, which previously only allowed for children under the age of 10 to be brought back with their mother's consent.
United Nations human rights experts expressed concern last month about the security and humanitarian situation at the camps, calling on 57 nations to take back their citizens – but most remain reluctant, citing security concerns.
However, France repatriated seven children earlier this year, while Germany and Finland have already brought several "Isis brides" back from the camps.
Join our new commenting forum
Join thought-provoking conversations, follow other Independent readers and see their replies