Shocking video shows moment Russian teenager was wrapped in cling film and suffocated on classroom floor
17-year-old Sergei Casper's body was wrapped in cling film by other students and placed feet-first in a toilet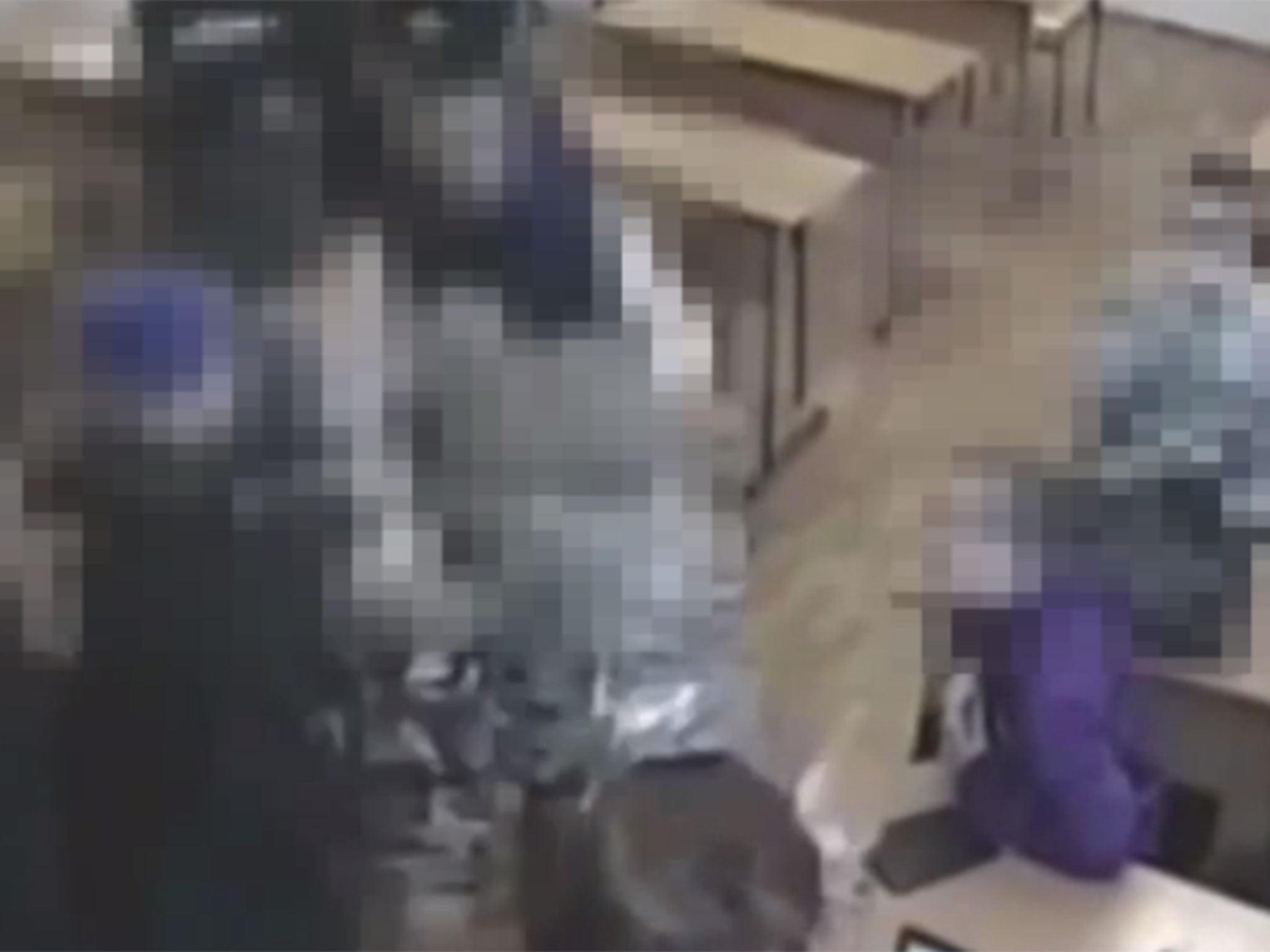 A Russian schoolboy has died after being wrapped in cling film by bullies and suffocating on the floor of his class room, in full view of onlooking students and a teacher.
According to reports, 17-year-old Sergei Casper's body was wrapped in cling film by other students and placed feet-first in a toilet. He was then taken back to his classroom where his teacher was in attendance.
With Casper unable to move his arms or legs due to the restricting cling film, he toppled to floor and hit his throat on a table. Reports suggest he crushed his oesophagus and video of the tragic event shows him lying on the floor suffocating as his classmates look on, some sniggering.
However, they soon realised that Casper was in trouble. An ambulance was called but it was too late and he died from suffocation.
The sickening and evidently preventable event occurred at Polytechnic College Number 8 in the Russian capital Moscow.
According to local media, a friend of Casper's called Alexander said of the late 17-year-old: "He was a good guy, he never did anything bad to anyone and he was my friend. But the others just picked on him all the time."
Alexander said the bullies in question waited for Casper in the corridor, grabbed him and marched him to the toilets.
"They seemed to think it was hilarious, and then they decided to take their prize back to the classroom where although the teacher was sitting at her desk, she did absolutely nothing to help him."
Casper's parents have asked why the teacher did nothing during the bulling episode, while the school claims they were unaware of a bullying problem at Polytechnic College Number 8, adding that the individuals to blame for Casper's death had been expelled.
However, Casper's parents claim that other students said the bullying had gone on for months with no action taken by the school.
Police are still investigating the matter to find out such a tragic event was allowed to occur in a school class room.
Join our commenting forum
Join thought-provoking conversations, follow other Independent readers and see their replies