'Shoot Swabians': Berlin berates its bourgeois invaders
Status as Germany's capital of cool under threat after influx from provincial backwater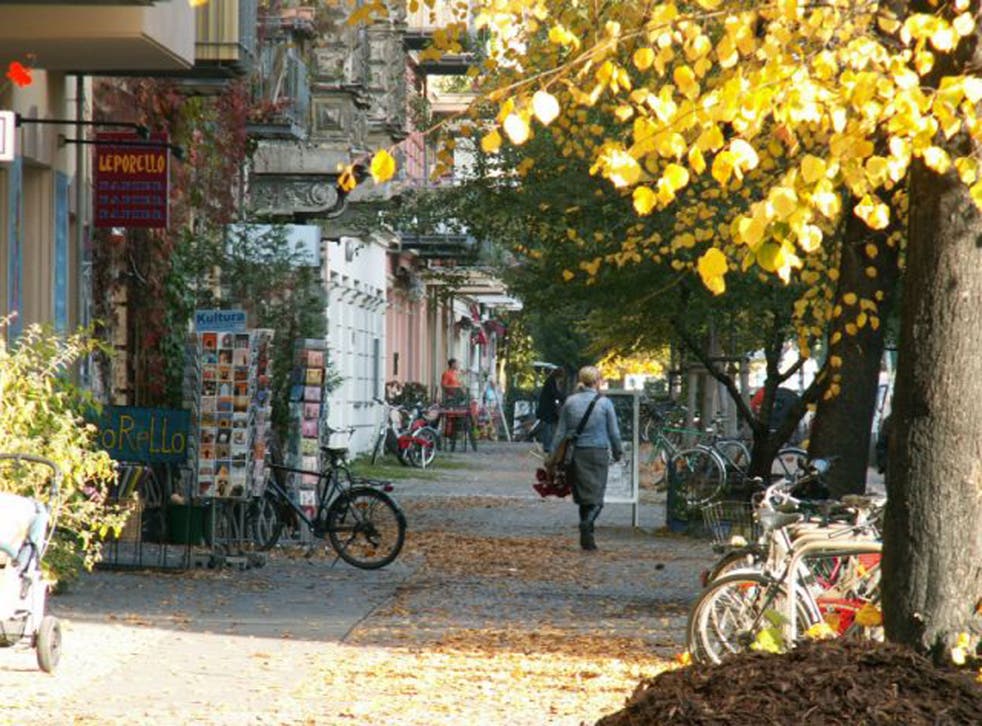 Their dialect is famous for being unintelligible to most Germans.
Stereotypically, they are hard workers, miserly, and fastidious doorstep polishers, and they have flooded the trendiest part of Berlin with yuppie residents since the fall of the city's infamous Wall over two decades ago.
The newcomers hail from a wealthy region in Germany's south-west called Swabia. But their presence in the capital has now provoked a furious outburst from one of the country's leading politicians, who has accused them of importing nauseating provincialism to metropolitan Berlin.
The broadside against Berlin's Swabian community has been delivered by German parliamentary vice president, Wolfgang Thierse, a 69-year-old east-Berliner who has lived in the city's now upmarket and Swabian-dominated Prenzlauer Berg district for over 40 years.
In an interview with the city's Morgenpost newspaper this week, Mr Thierse bemoaned the presence of so many well-heeled Swabians in his borough and claimed he felt like an "endangered species" because 90 per cent of his neighbours came from Germany's south west.
Denouncing their alleged provincialism, which many feel is epitomised by their fondness for scrubbing of their doorsteps on a regular basis, Mr Thierse insisted: "I wish the Swabians would realise that they are in Berlin and not in some small town where residents are organised to clean the streets. They come here because it is so colourful, exciting and lively, but when they've been here for a bit they want to make it just like back home," he added.
Mr Thierse's remarks have reopened a long-running and largely tongue-in-cheek row about Berlin's Swabians which started over two years ago. Cheap rents in Prenzlauer Berg attracted thousands of young Swabians after 1990. They bought properties, started businesses and are now responsible for one of the highest birth rates in Germany. Yet they are also blamed for the gentrification of what was until recently held to be Berlin's "coolest" district.
Anti-Swabian campaigners have gone on the offensive, covering parts of Prenzlauer Berg – nicknamed "Schwabylon" - with "Shoot Swabians" and "Swabians Out" stickers. Doctored road signs even show workmen digging graves for Swabians.
Today however, Swabia returned fire. "Without the Swabians, the quality of life in Berlin would be very difficult to sustain," remarked Günther Oettinger, the European Union's Swabian energy commissioner in a reference to the subsidies southern Germany pays to help balance impoverished Berlin's budget.
Mr Thierse replied: "I am surprised that the Swabians have reacted with such seriousness. Berliners have a better sense of humour."
Natives: Famous Swabians
Albert Einstein The world's most famous theoretical physicist, below, was born in Ulm, in Württemberg, Germany, in 1879, and often referred to himself as "the valiant Swabian" in his youth. The phrase was a quote from the poem by Ludwig Uhland, which had the line: "But the valiant Swabian is not afraid."
Jürgen Klinsmann The German football manager and former player admits he enjoys baking "Swabian pretzels". "That's a kind of a roll from the region where I come," he said.
Erwin Rommel The Second World War Nazi Field Marshall, otherwise known as the Desert Fox, hailed from Swabia – as was evident from his surname Rommel, a common Swabian name.
Gottlieb Daimler The engineer, industrialist and automobile pioneer, who founded the company that would later make Mercedes-Benz cars, was also a Swabian.
Join our new commenting forum
Join thought-provoking conversations, follow other Independent readers and see their replies