'Sickening' racist abuse of Hamilton turns into a diplomatic incident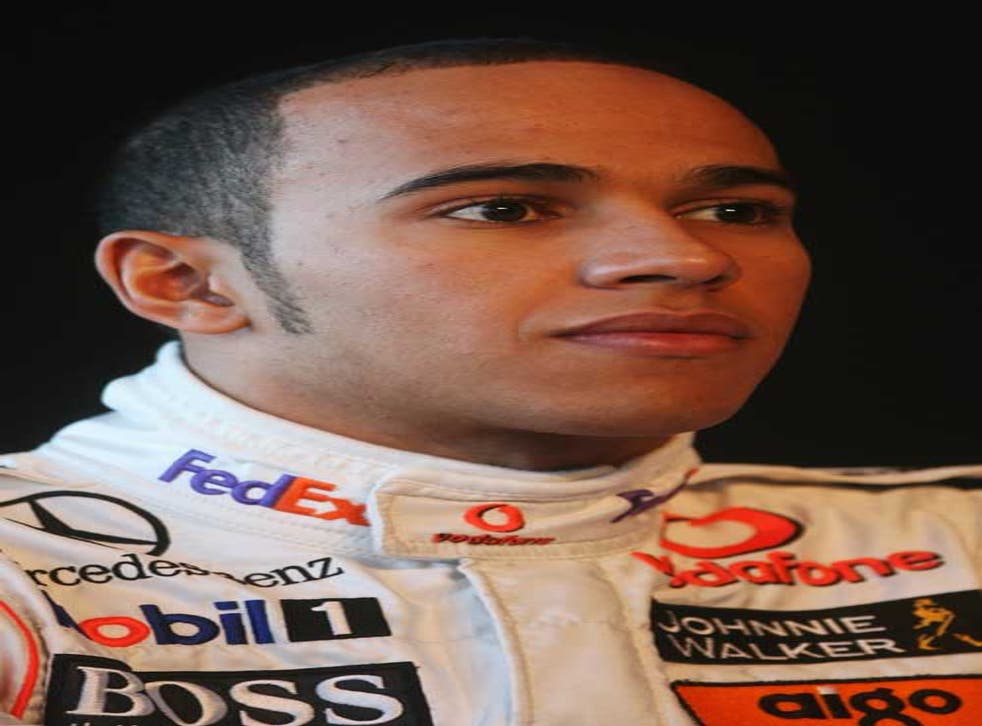 Britain said it would protest officially to Spain last night after fans with blacked-up faces hurled insults at the British Formula One driver Lewis Hamilton.
The fans, wearing dark curly wigs, black make-up and T-shirts with the words "Hamilton's family" written on them, made their presence felt at the Montmeló circuit near Barcelona during testing last weekend. As Hamilton walked from the McClaren paddock towards the circuit last Saturday, he was faced with more insults and racist abuse.
Minister of Sport Gerry Sutcliffe condemned the incidents as "sickening" and announced that Britain would protest officially to Spain's Minister of Sport.
"Racism should not be tolerated and this is not the first time British sportsmen have been racially abused in Spain," Mr Sutcliffe said. "This brings into question whether the Grand Prix should be held at this track."
Hamilton finished second in the drivers' championship last year in his rookie season and was widely blamed in Spain for Fernando Alonso's failure to win a third consecutive Formula One championship.
After the incident, Formula One's ruling body, the FIA, said it was launching an investigation and could impose sanctions. Spain runs the risk of losing its Formula One races in Barcelona and Valencia, due to be held this year. "Formula One is a global, multicultural sport. It does not have scenes like this in its history and doesn't want to see scenes like this," an FIA spokesman said.
Hamilton said he was saddened by the incident. "The truth is that I feel somewhat sad, I am in love with this country, and especially the city of Barcelona and this circuit, which is one of my three favourites," he said. "The people in Spain have always been very warm with me and even though I imagined what might happen it has not been pleasant. I would like them to understand my position,"
Hamilton added: "The only thing that I have done is to try to give the best of myself and try to win the championship. At no point, have I tried to deliberately prejudice Fernando."
The Spanish Motor Sports Federation said that it felt "absolute repulsion" after the incident. "These idiots that are confusing sporting rivalry with violence should be aware that the federation has a zero-tolerance approach to this issue," it said in a statement.
At the Montmeló track, circuit staff erected barriers around the McClaren team's paddock while banners making references to Hamilton and team boss Ron Dennis were removed. The stands directly above McLaren's garage were also cleared to ensure that no debris could be thrown down when the car returned to the pit lane.
Racism has dogged Spanish sport for many years. In 2004, English footballers were subjected to racist abuse during an exhibition game in Madrid, just days after Spain's national team coach Luis Aragones made a racist remark about the then-Arsenal and France striker Thierry Henry.
FC Barcelona's Samuel Eto'o also attempted to leave the field after he was subjected to a cacophony of monkey noises by Zaragoza fans during a league game in 2005. Black players are often subjected to racist abuse from opposing fans – even when both teams have black players.
Join our new commenting forum
Join thought-provoking conversations, follow other Independent readers and see their replies