Silvio Berlusconi's 'bunga bunga' acquittal upheld by Italy's highest court
Lawyers for the former Premier hail outcome as 'a great success'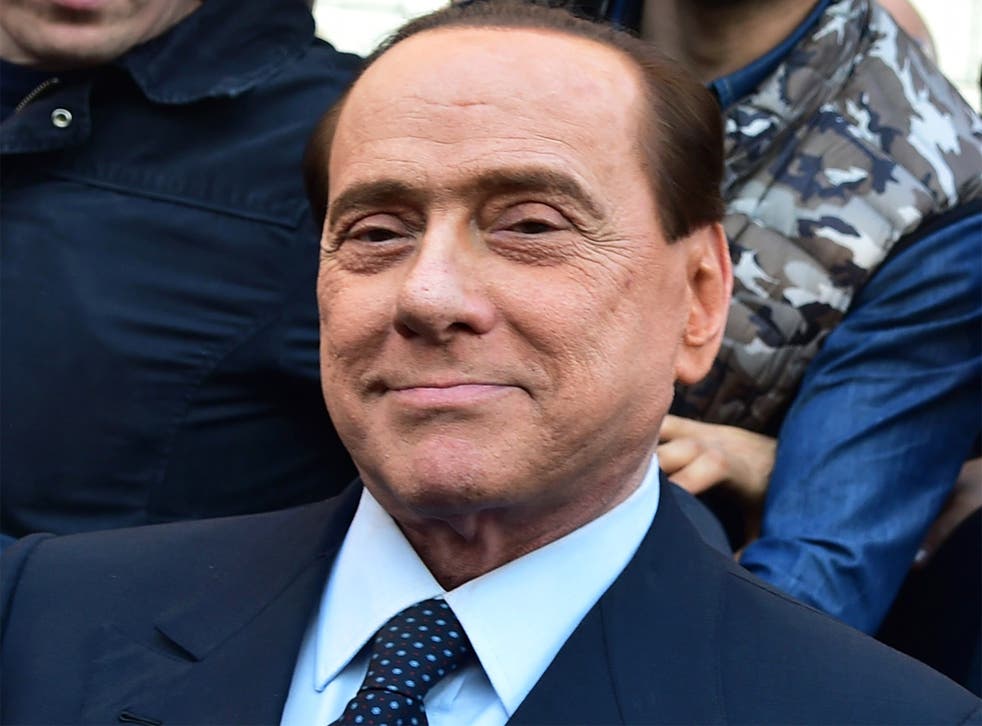 Italy's former Prime Minister Silvio Berlusconi's acquittal in his infamous "bunga bunga" case has been upheld by Italy's highest court.
A prosecutors' appeal on charges that he paid for sex with an underage prostitute during raunchy, sex-fueled parties at his Milan villa, and used his influence to cover it up, was rejected by The Court of Cassation.
Prosecutors had alleged that Berlusconi paid Karima el-Mahroug, better known as Ruby, for sex while she was a minor and then intervened with police in 2010 to have her released when she was picked up on suspicion of theft.
Both Berlusconi and el-Mahroug, who was 17 at the time, denied ever having had sex but a lower court had found him guilty and sentenced him to seven years in prison and a lifetime ban from holding public office.
That was reversed on appeal last year, a decision that was confirmed by the Cassation.
"It's a great success," said defence attorney Michaela Andresano. "The court accepted our arguments and rejected the prosecutors' appeal."
Berlusconi completed his community service stint for a tax fraud conviction that also cost him his seat in parliament last week.
But his legal woes aren't over as Milan prosecutors are also investigating him for allegedly paying off witnesses in the "bunga-bunga" case, and he's still on trial in Naples for alleged political corruption.
Register for free to continue reading
Registration is a free and easy way to support our truly independent journalism
By registering, you will also enjoy limited access to Premium articles, exclusive newsletters, commenting, and virtual events with our leading journalists
Already have an account? sign in
Register for free to continue reading
Registration is a free and easy way to support our truly independent journalism
By registering, you will also enjoy limited access to Premium articles, exclusive newsletters, commenting, and virtual events with our leading journalists
Already have an account? sign in
Join our new commenting forum
Join thought-provoking conversations, follow other Independent readers and see their replies