Giant sinkhole closes Covid facility in Naples
Firefighters reported that the 500 square metres of car park of the Hospital of the Sea were affected, but operations and procedures were not halted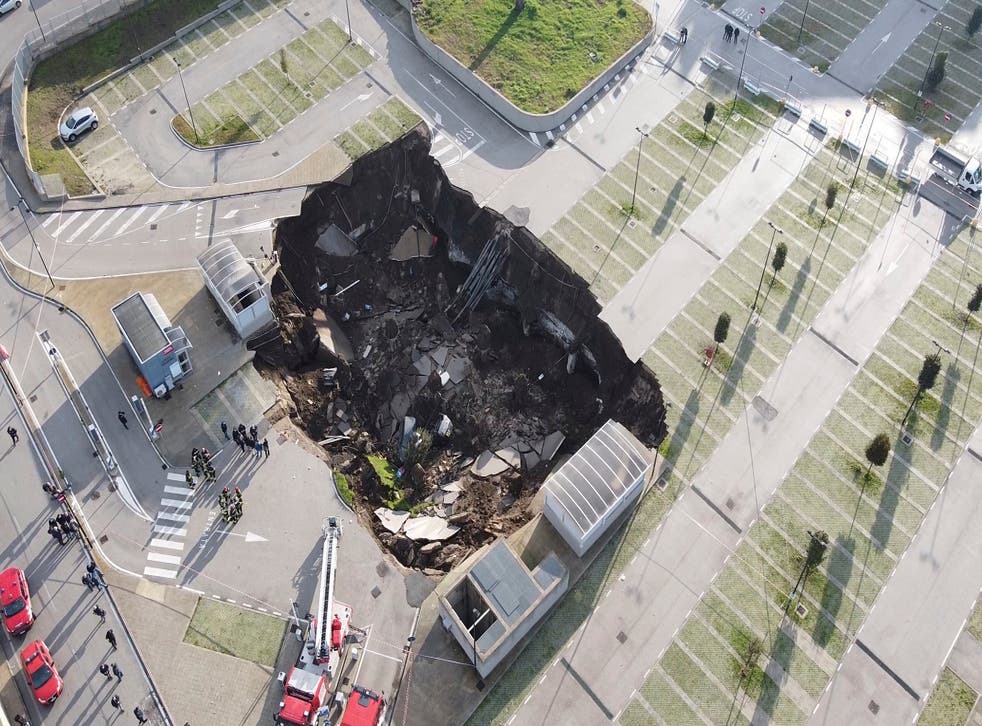 Leer en Español
A giant sinkhole has opened in the car park of a hospital in Naples, Italy, forcing the temporary closure of a nearby residence for recovering Covid-19 patients after the electricity was cut.
Witnesses reported hearing a large explosion at dawn, which preceeded the opening of the 66 feet deep, 2,000-square-metre sinkhole.
Firefighters reported that the 500 square meters of car park of the Hospital of the Sea were affected, but operations and procedures continued.
The local hospital district said the 66 feet deep, 2,000-square-metre sinkhole opened at dawn.
Investigations found that the explosion was not at street level but appeared to have been in gas or oxygen pipes below ground, according to Italian media reports. It is not yet clear whether an explosion caused the sinkhole to appear, or vice versa.
Chief firefighter Commander Ennio Aquilino told Italian television channel SkyTG 24 the implosion could have been caused by an infiltration of water underground as a result of recent heavy rains.
News reports quoted the regional governor as saying the Covid-19 residence would reopen within days after electricity and water service were restored.
Both were also interrupted at the hospital, but backup systems allowed care to continue.
Sinkholes are a regular occurrence in Naples, where 20 were recorded within the city limits in 2019.
Join our new commenting forum
Join thought-provoking conversations, follow other Independent readers and see their replies