Sistine set-up: the 500-year-old art mystery
Jealous rivals plotted in vain to humiliate Michelangelo. Alistair Fraser uncovers a 500-year-old art world mystery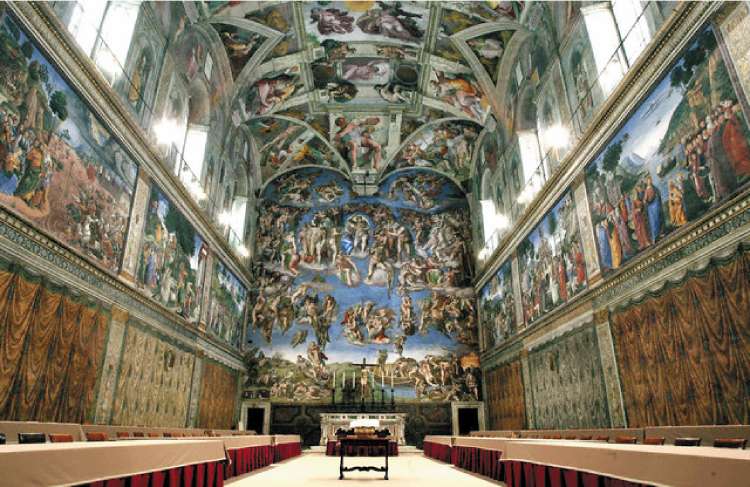 Michelangelo's Sistine Chapel has inspired and enthralled millions but none who has craned in admiration of the "divinely inspired" work realises it was born out of base rivalry and petty jealousy.
Five centuries after the artist signed the contract to decorate the Pope's personal chapel in the Vatican with scenes from the book of Genesis, the true story of how Michelangelo came to create one of his greatest works can be told.
The artist was awarded the commission unaware that he was the target of a conspiracy hatched by Donato Bramante, the architect of St Peter's Basilica, and the painter Raphael, who persuaded Pope Julius II to oblige Michelangelo – a sculptor with little painting experience – to take on the commission. They believed that, faced with a work on such a vast scale, he was bound to fail and be humiliated.
Art historians believe Bramante and Raphael's hatred of Michelangelo stemmed from a dispute he was having with their friend, Leonardo da Vinci. Superstars of their times, Michelangelo and Leonardo had huge egos. Neither missed an opportunity to criticise the other.
An account of the episode is included in writings by Giorgio Vasari, a fellow artist, who claimed Michelangelo tried to refuse the commission and even recommended Raphael for the job. Eventually, under papal duress, he was forced to agree.
His completed work had a profound effect on his would-be tormentors. Vasari later wrote that Bramante, who held keys to the chapel, let Raphael in to examine the paintings. On seeing them, Raphael went back to a work he was painting in another church and scraped it off the wall.
Join our commenting forum
Join thought-provoking conversations, follow other Independent readers and see their replies