Six out of 10 migrants to Europe come for 'economic reasons' and are not refugees, EU Vice President Frans Timmermans says
Many of the migrants are from peaceful countries in North Africa, Frans Timmermans says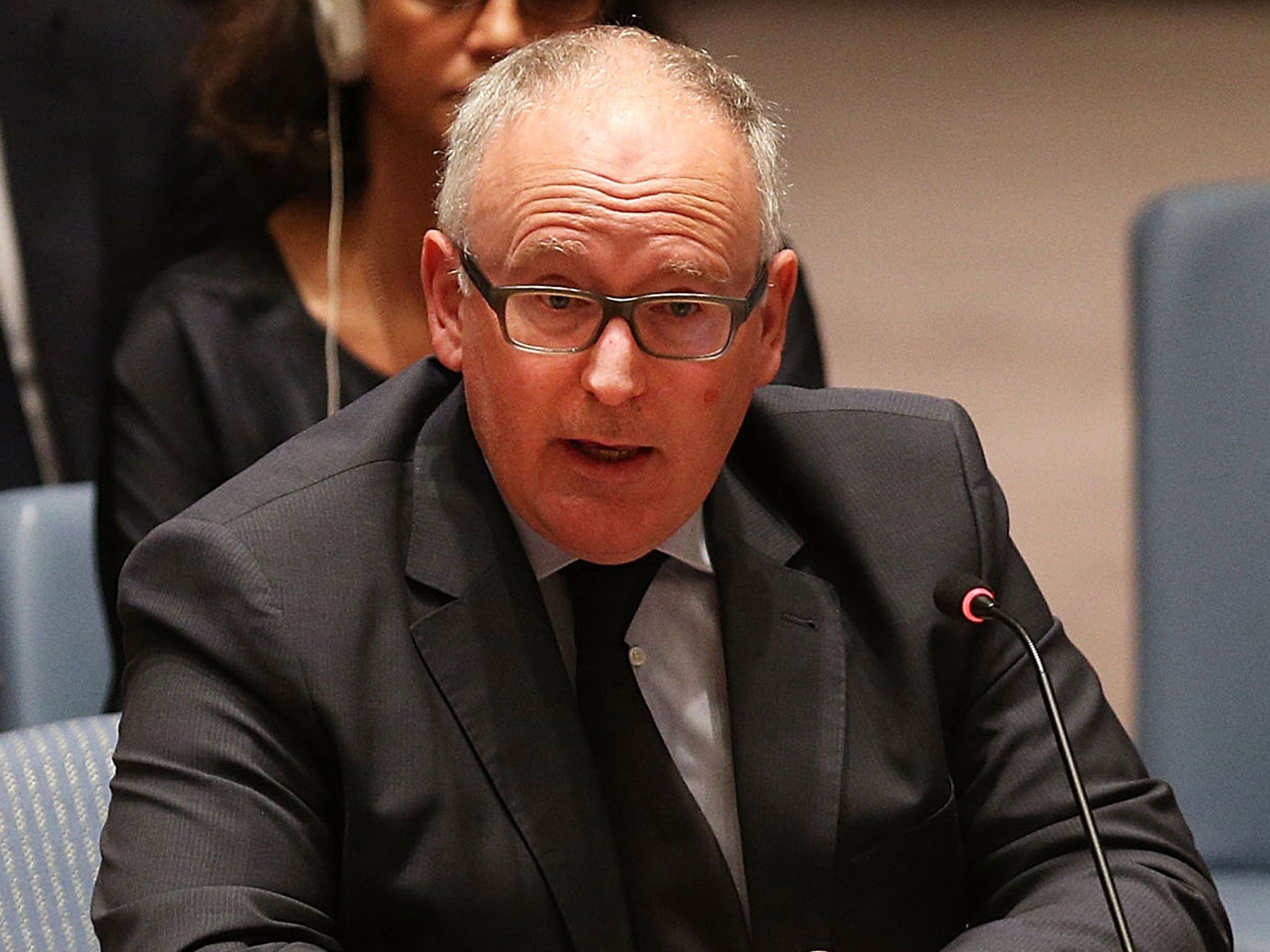 More than half of all migrants to Europe are motivated by "economic reasons" and are not fleeing war or persecution, the vice-president of the European Commission has said.
Dutch politician Frans Timmermans said the majority of migrants to Europe are from North African countries such as Morocco or Tunisia, where there is no conflict.
"More than half of the people now coming to Europe come from countries where you can assume they have no reason whatsoever to ask for refugee status... more than half, 60 per cent," he told Dutch broadcaster NOS.
The refugee crisis - in pictures
Show all 70
His said his statement came after viewing new figures from EU border agency Frontex which have not yet been officially published.
Mr Timmermans also said that to ensure the support for genuine asylum seekers and refugees was available, economic migrants should be "returned as quickly as possible," according to DutchNews.nl.
If the economic migrants were sent back, Mr Timmermans said, it would make a big difference to the care given to refugees fleeing conflict in countries such as Iraq and Syria.
Despite his remarks, Mr Timmermans maintained that for Europe to close its borders would be extremely risky and that there was no proof it would help ease the refugee crisis.
The statement comes at a time of changing attitudes to refugees in Europe. Denmark's parliament recently passed a controversial bill allowing refugees to the country to be stripped of their valuables worth over 10,000 Kroner (£1,000) to pay for the costs of supporting them.
There is also growing uncertainty for the EU more generally, as a number of states have introduced temporary border controls to help control the flow of people into the continent.
However, there has recently been a push by member states for border controls to be extended to two years.
Join our commenting forum
Join thought-provoking conversations, follow other Independent readers and see their replies