Far-right party crushed in Slovakia elections
Defeat compounded by People's Party chairman losing seat
Harriet Agerholm
Sunday 05 November 2017 15:53 Comments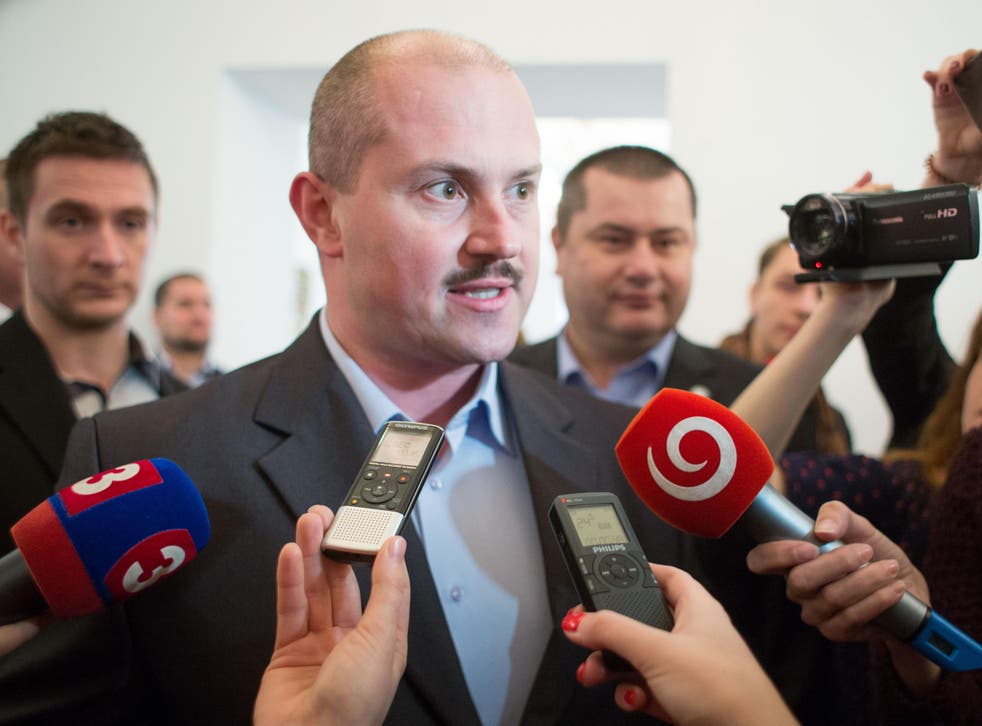 Slovakia's neo-Nazi parliamentary party suffered a surprise defeat in regional elections on Saturday, bucking a trend of far-right gains across Europe.
Years of slow economic growth and the arrival of more than a million migrants and refugees from Africa and the Middle East has fuelled the rise of extreme right-wing groups in Germany, Austria and the Czech Republic in recent months.
Polls indicated Slovakia's People's Party, known for its anti-EU and anti-migrant rhetoric, had 10 per cent support after it entered parliament last year – making it the country's third strongest group.
But the party sustained heavy blows, winning only two out of a total 416 seats in regional assemblies.
The People's Party openly expresses admiration for Nazi rule during the Second World War and has organised torchlit marches through regions with strong Roma populations, with participants wearing black uniforms.
Last year they started patrolling trains carrying weapons. The party denies any links to fascism.
The People's Party's election defeat was compounded by its chairman, Marian Kotleba, losing his seat as the head of the central region of Banska Bystrica regional government.
Mr Kotleba, who won the position four years ago, yielded the seat to independent candidate Jan Lunter after he received just 23.2 per cent of the vote, compared to Mr Lunter's 48.5 per cent.
People's Party deputy chairman Milan Uhrik also lost the governor's race in the southwestern Nitra region.
Mr Kotleba and two other politicians are facing extremism charges and in May the country's prosecutors took steps to ban the entire party, saying it posed a threat to Slovakia's democratic system.
World news in pictures

Show all 50
As the far-right party suffered heavy defeats, Prime Minister Robert Fico's leftist Smer party also had disappointing results, only winning two re-election bids.
The country's strongest party lost four regions to centre-right opposition candidates, a sign of its weakening grip on power.
Register for free to continue reading
Registration is a free and easy way to support our truly independent journalism
By registering, you will also enjoy limited access to Premium articles, exclusive newsletters, commenting, and virtual events with our leading journalists
Already have an account? sign in
Join our new commenting forum
Join thought-provoking conversations, follow other Independent readers and see their replies