Slovakian Prime Minister warns country will stop Muslim refugees from entering
'Not only are we refusing mandatory quotas, we will never make a voluntary decision that would lead to formation of a united Muslim community in Slovakia'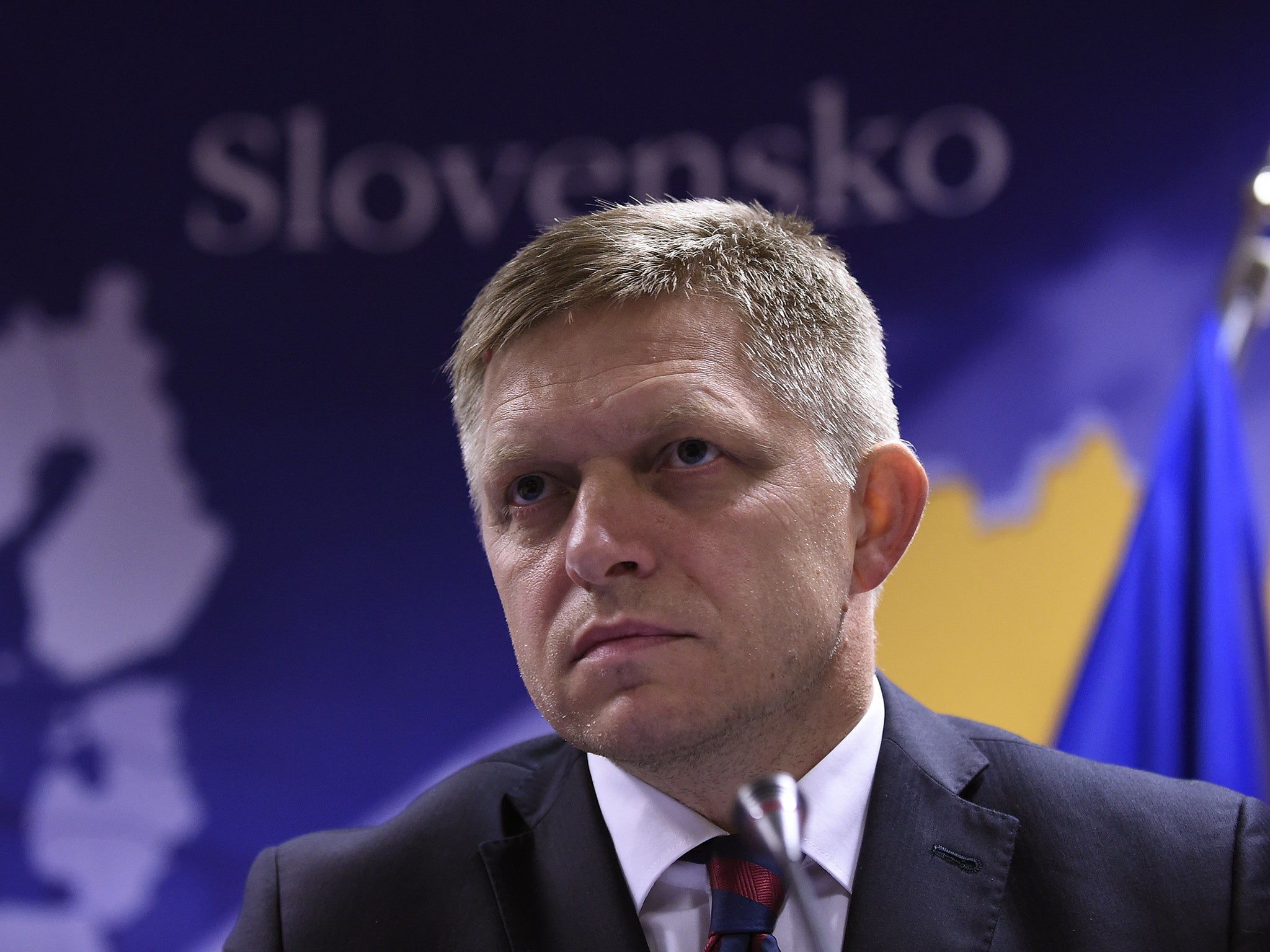 Slovakia's Prime Minister has warned that the country will fight against immigration from Muslim countries to prevent attacks such as the Paris shooting and Cologne sexual assaults, it has been reported.
Prime Minister Robert Fico made the comments while declaring that multi-culturalism is "a fiction."
He told reporters that he would resist the European Commission's plan for mandatory quotas to share 120,000 asylum seekers among the EU's member states.
He said: "Not only are we refusing mandatory quotas, we will never make a voluntary decision that would lead to formation of a united Muslim community in Slovakia.
"Multi-culturalism is a fiction. Once you let migrants in, you can face such problems", he said referring to the Paris shootings in November and the recent allegations of mass sexual assaults in Cologne.
Slovakia is a socially conservative country with a largely Catholic population of 5.4 million people.
Last year, it received just 169 asylum requests. However this year it is being asked to accept 802 migrants under the European scheme.
World news in pictures
Show all 50
Late last year, the country accepted 149 Christians from Iraq. However, many locals objected to their presence and plans to lodge them with local volunteers had to be stopped following public protests.
Slovakia is set to go to the polls on 5 March for parliamentary elections. Mr Fico is standing for re-election. Immigration has been one of the primary topics debated on the campaign trail.
With additional reporting by Reuters
Join our commenting forum
Join thought-provoking conversations, follow other Independent readers and see their replies