'Snob' magazine tells Russians: if you've got it, flaunt it (but subtly)
Glitzy new publications target the sophisticated middle class who look down on the tackiness of the super-rich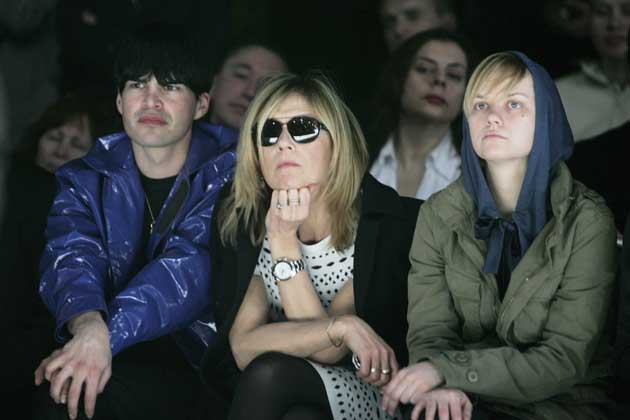 Nobody, you might think, wants to come across as the sort of person who looks down on others. Nobody, that is, except rich Russians, the target of a new upmarket magazine whose title is simply Snob. The brainchild of the playboy oligarch Mikhail Prokhorov, it goes on sale next month at £10 a copy.
The magazine adds to the competition among publishers to reach Russia's wealthy elite. Last week saw a lavish launch party in Moscow for the Russian edition of Tatler, with the Bond actress Eva Green and the singer Macy Gray in attendance. The first issue's cover story is an interview with Monica Bellucci, while Roman Abramovich's girlfriend Dasha Zhukova seems to feature on every other page. Tatler is "Britain's indispensable society guide", and the Russian version is likely to be a must-read for Russia's elite.
Already well-established is Russian Vogue, whose editor of 10 years, Alyona Doletskaya, has been mooted as a possible successor to Anna Wintour, should the editor of the US edition, and reigning queen of the New York fashion world, ever decide to lay aside her crown.
Snob is for Russians who are "well-educated, successful and competent" and have "achieved a lot in professional and social fields", said Olga Erykalina, a spokeswoman for the magazine. Articles in the pilot issue cover Russian oligarchs in London, the life of an Abkhazian businessman, and a profile of an up-and-coming young photographer. Many top Russian journalists have been lured into writing for the publication, which offers unheard-of rates for articles and contains slick photography and luxury advertising.
It also targets Russians living in cities such as London, Paris and New York, and will feature columns detailing life in these émigré strongholds. Snob readers "understand and accept different cultures, speak different languages, but are connected to Russia and think in Russian", says a press release.
But despite being the brainchild of an oligarch, the publication is not aimed at super-rich Russians, nor at the country's more than 100,000 millionaires. Instead, it appears to target well-to-do professionals. Readers are expected to be between 35 and 50 and earn £2,500 to £5,000 a month, says Ms Erykalina. In other words, they are the top end of Russia's middle class.
Indeed, a close look at both the target audience and the contents of Snob show that it doesn't promote the free-spending, bling-drenched stereotype made famous across the world by rich Russians in recent years. While celebrating personal and financial success, it does so in a rather more restrained and worldly way.
Many in Moscow claim that this is part of a move away from the lavish tackiness associated with Russia's economic boom. "The full-on extravagance, the red lipstick, the diamonds, the furs – all that is passé," Vogue's Ms Doletskaya said in a recent interview. "The Russians are getting far more sophisticated."
If that is really the case, the name of Mr Prokhorov's new magazine ought to put off the very people that it's aimed at. But it is all relative: while, in Britain, "old money" refers to family wealth that has trickled down through the centuries, in Russia it means anybody who got rich in the early Nineties.
Having travelled and become more aware of the ways of the world, this class can now look down on the "nouveaux nouveaux riches" who made their fortunes from the recent oil boom. Ms Erykalina says the title of Snob is meant to be "very ironic", but adds that snobs in Russia differ from those in other countries "by not being afraid to call themselves so".
Join our commenting forum
Join thought-provoking conversations, follow other Independent readers and see their replies