Sochi 2014: Journalists live tweet the terrible state of media hotels ahead of Olympics
Stray dogs were reported in one room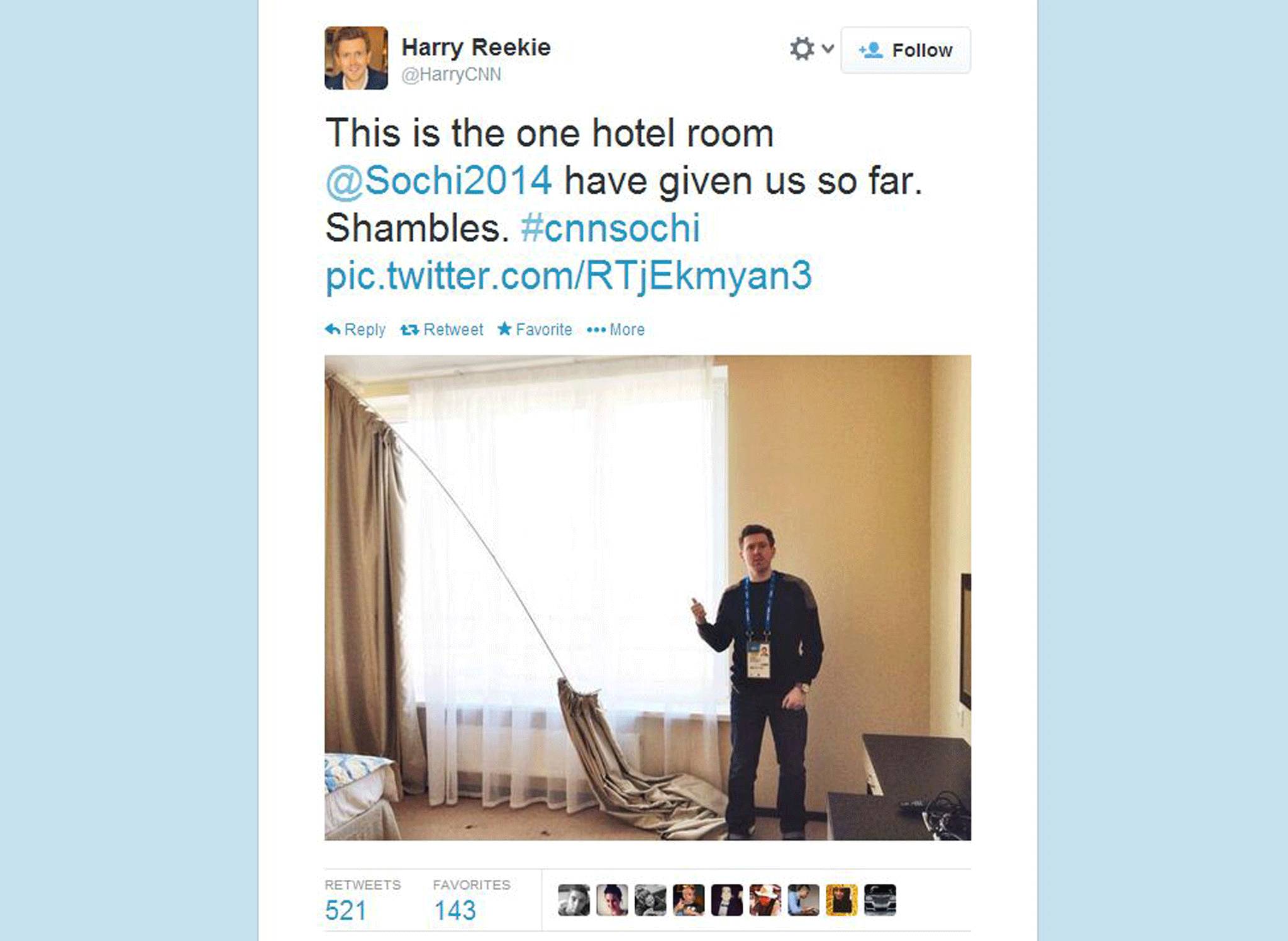 With the Sochi 2014 Olympics just days away, members of the press are reporting that many of the hotels being built for them to stay in are unfinished, with some having yellow water coming out of the taps and others not even having a lobby yet.
The world's sporting media resembled grumpy Trip Advisor reviewers for one day only, posting photos on Twitter of themselves standing next to various dishevelled hotel rooms.
Complaints ranged from relatively trivial accommodation problems like broken doorknobs and dodgy curtain rails, to more serious ones like the lack of drinking water, having no internet (kind of important if you're reporting on the Olympics) or arriving to find there isn't even a room for you.
One German photographer told the AP that he arrived at his hotel to find construction workers and stray dogs still walking in and out of rooms.
The news comes in spite of the Games' huge budget, which has overran to a record $51 billion (£31 billion).
International Olympic Committee President Thomas Bach has played down reports that various elements are not ready, insisting that the "stage is ready".
Sporting excellence is set to be overshadowed at this year's Games, not only by potential unfinished facilities but the debate raging over Russia's controversial anti-gay laws.
Join our commenting forum
Join thought-provoking conversations, follow other Independent readers and see their replies