Sochi killing stray dogs in preparation for the Winter Olympics
The city has reneged last year's decision to seek other methods of dealing with the homeless animals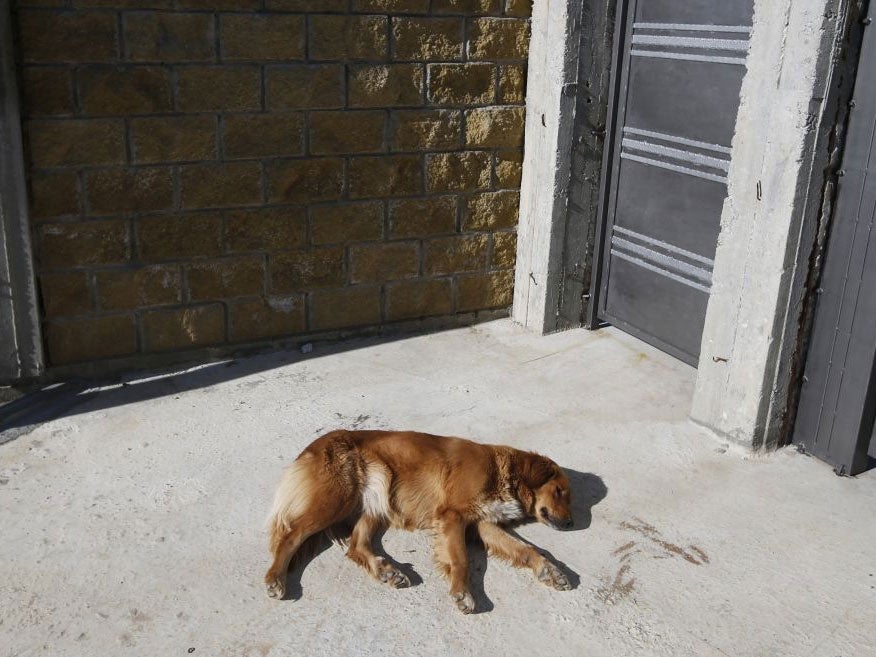 The Russian city of Sochi has quietly hired a private company to carry out a mass cull of its stray dogs ahead of the upcoming Winter Olympics.
Alexei Sorokin, director general of Basya Services, said that his company is involved in what he described as the "catching and disposing" of dogs. Sorokin refused to specify whether they shoot or poison dogs or say where they take the carcasses.
The revelation comes after Sochi city hall last year publicly dropped plans to dispose of more than 2,000 dogs and cats after outrage from animal rights groups.
But Sorokin emphasised that the action is necessary to safeguard the sportsmen and women taking part in the games, after he attended a rehearsal of the Olympic opening ceremony last week and saw a stray dog walking in on the performers.
"A dog ran into the Fisht Stadium, we took it away," he said. "God forbid something like this happens at the actual opening ceremony. This will be a disgrace for the whole country."
Sorokin's company operates in the Krasnodar region, which encompasses Sochi and the neighbouring area. Sorokin refused to say how many dogs they kill a year, calling it "a commercial secret."
In a phone interview with ABC News, Sorokin described the extermination as a public service. He described the animals as " biological trash" and said that Sochi has "an epidemic of rabies".
"I am for the right of people to walk the streets without fear of being attacked by packs of dogs," he said.
The practice of hunting stray dogs has become common in Russia, where they are widely visible throughout many city streets. Sterilisation is not common and many owners simply abandon their pets.
Sergei Krivonosov, a lawmaker from the Krasnodar region, last year supported the dog culling.

Krivonosov said taking the dogs off the street was Russia's "responsibility to the international community and that their elimination is the quickest way to solve this problem." He conceded, however, that this is "not the most humane way" of dealing with the problem and said that authorities should encourage dog shelters.
But activists say there is no evidence that a shelter has been built.
Additional reporting by Associated Press
Join our commenting forum
Join thought-provoking conversations, follow other Independent readers and see their replies