Barcelona's alternative community rallies round to offer shelter and hope to refugees
The city's solidarity networks are gathering to demand asylum rights for refugees after helping to slam the brakes on evictions from a prominent city squat, as Anu Shukla reports
Friday 18 January 2019 10:19 GMT
Comments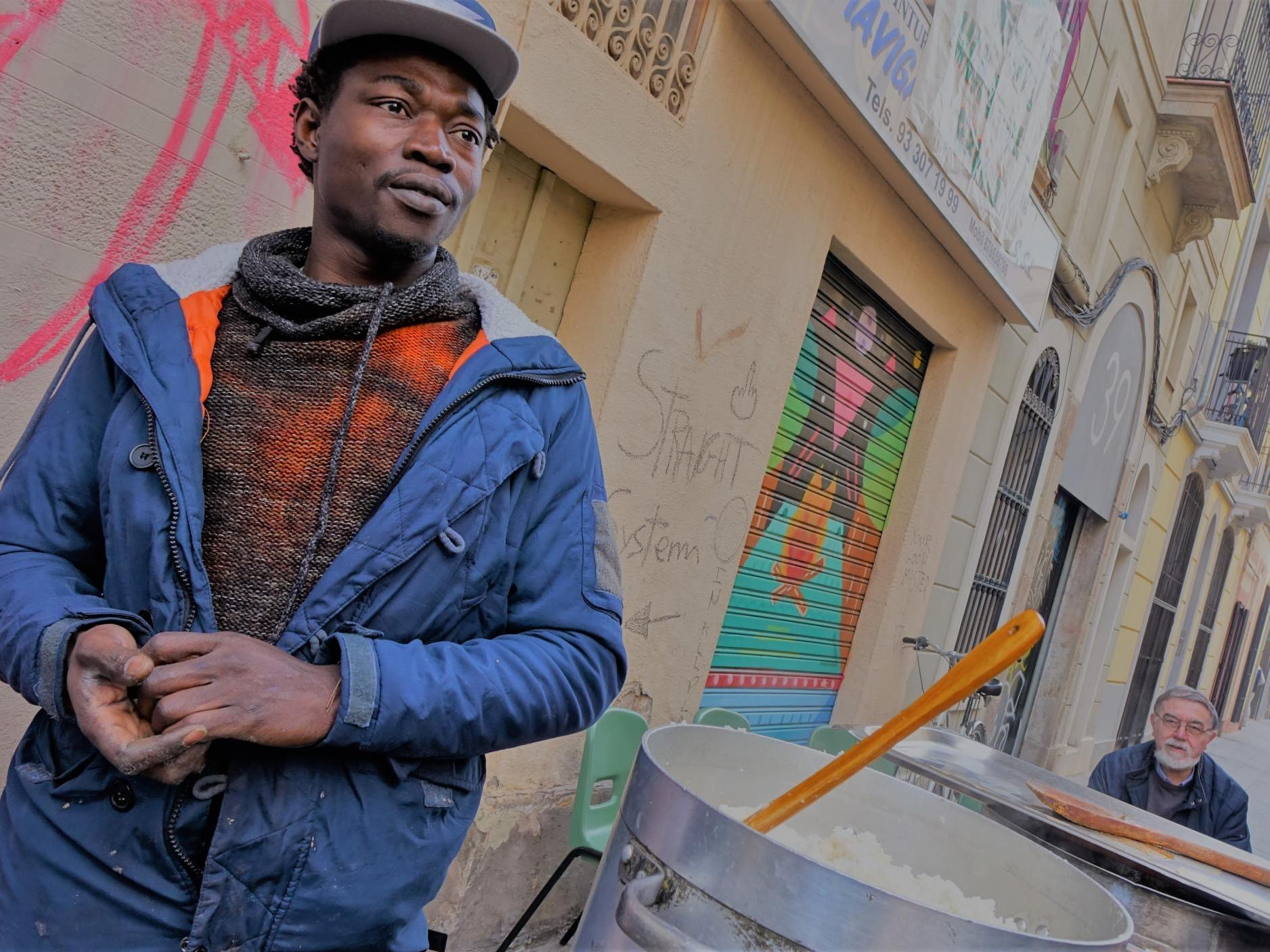 On a narrow back street in Barcelona, locals and African asylum seekers laugh over shared plates of steaming chicken and rice as Afro-beat and Hispanic soundscapes fill the air.
They are celebrating outside La Teixidora, a squat dubbed "Casa Africa", on Carrer Maria Aguilo in the neighbourhood of Poblenou, known as the "Manchester of Catalonia" for its historic industrial past.

Warehouse parties, underground raves, graffiti artists and squatters have given the district a new lease of life over the past couple of decades and Casa Africa itself is a symbolic pillar of social solidarity in the area.
The Independent visited during a celebration lunch after members of the city's many solidarity networks helped prevent the eviction of the squat by a landlord who allegedly planned to build tourist apartments there.
Join our commenting forum
Join thought-provoking conversations, follow other Independent readers and see their replies