European officials drew up plan to wipe off Soviet Union debt in return for nuclear disarmament, records reveal
Downing Street appeared to show little interest in plan floated shortly before bloc's collapse in 1991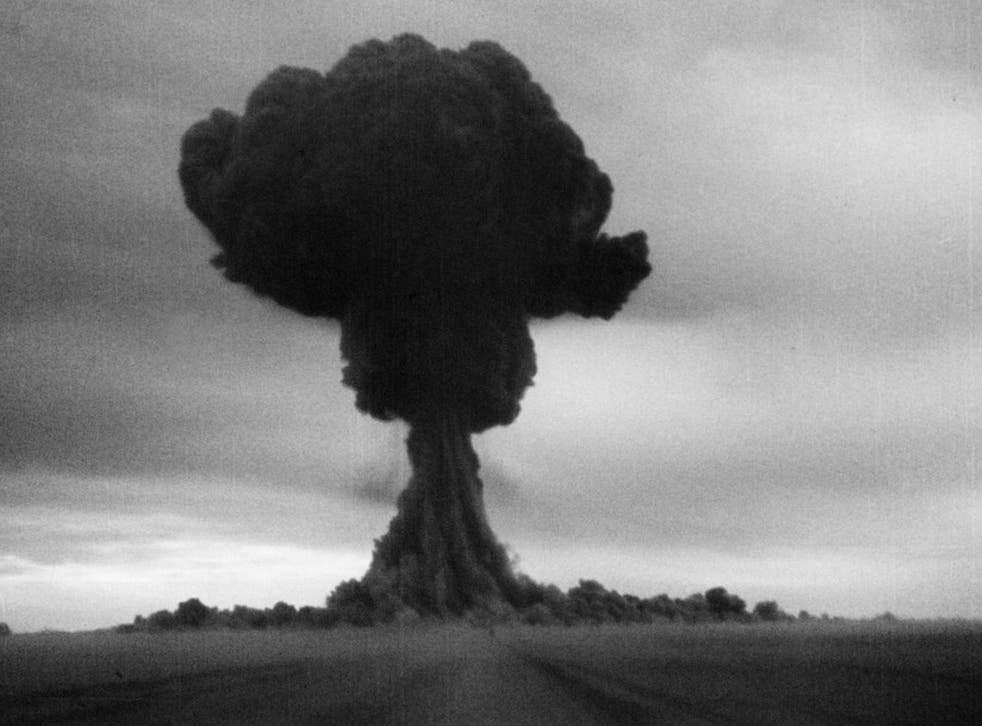 A European plan to write off billions of dollars of Soviet debt in return for nuclear disarmament has been revealed by government files.
Documents exchanged weeks before the dissolution of the Communist bloc in December 1991 show detailed plans for a "debt-nuclear swap" to stop the arsenal falling into the wrong hands upon its collapse.
The files, released for the first time by the National Archives, contain records of frank and affectionate conversations between the last Soviet leader, Mikhail Gorbachev, and John Major.
Jacques Attali, president of the European Bank of Reconstruction and Development, wrote to the Conservative Prime Minister informing him of the debt scheme on 11 December.
Under the proposal, an international fund would be established to purchase the bulk of the Soviet Union's $60bn (£45bn) in foreign debt in return for the "rights" to its nuclear technology and the dismantling of its estimated 25,000 nuclear arms.
Mr Attali argued that the huge cost was justified, as it represented only a fraction of the sums Western powers were spending every year on defence.
"The price of world peace might only amount to some 1 per cent of the combined defence budgets of the G7," he wrote.
"In the present situation it seems to me that no idea should be discounted in the effort to overcome the difficulties."
Keir Giles, an expert on Russian defence and security issues at Chatham House, said the bold proposal "wasn't so crazy" at a time of international turmoil.
"I think it was a long-shot but in the context of the time, when all options were being urgently considered, it wasn't so crazy," he told The Independent.
"When Russia looked like it was going to slide into chaos it was a main concern over where the Soviets' nuclear arsenal would end up…this country and many others were throwing money and aid at Russia at an attempt at keeping it from imploding and this wouldn't have been seen as off-the-wall as it seems today."
Mr Giles believes the proposal could not have overcome objections by Russian defence and security officials, including military leaders, who saw the nuclear deterrent as their last line of defence.
But he said some of what had been envisaged took place in a different form because of the huge financial given to Russia alongside international monitoring activities.
"It ended up not as a quid pro quo deal, but more one-sided assistance to Russia by the West in the form of money and practical help like expertise, funding and food aid," he explained.
The world today, according to the Soviet Union in 1960

Show all 5
"But this is not a story you will hear told in Russia now - for for decades they have been saying the end of the Cold War was a great betrayal and Russia was exploited rather than helped."
Mr Giles said Russia's nuclear weapons were and continue to be perceived as a "symbol of sovereignty, power and status", with the country believed to possess the world's biggest arsenal alongside the US.
Kate Hudson, general secretary of the Campaign for Nuclear Disarmament (CND), said a "remarkable opportunity was lost" with the failure of the EBRD's proposal.
"It would be nice to think that if Mr Attali's suggestion had been taken up, that would have been the first step towards a nuclear-free world: that the ending of the Soviet arsenal would be followed by the dismantling of the others," she added.
"Sadly, everything that has subsequently taken place suggests otherwise."
Ms Hudson accused the US of failing to "respond in kind" to Mr Gorbachev's previous efforts to end the arms race, including freezing deployment of SS-20 missiles in Europe and declaring a moratorium on underground nuclear testing.
"No doubt triumphalism in the western corridors of power prevented Mr Attali's proposal from being considered," she added.
"Perhaps those in Downing Street felt that everything could be won without writing off the debt."
US air force carries out drill over Korean Peninsula triggering Pyongyang nuclear war warning
The debt-for-disarmament plan was never tested, appearing to have generated little interest in Downing Street as the Soviet Union's dissolution accelerated.
Two days before his resignation –months after a coup by hardline Communists - an emotional Mr Gorbachev told Mr Major the Soviet Union was on the point of collapse and may soon no longer exist.
In a phone conversation, he attempted to reassure the British Prime Minister that the nuclear arsenal remained under "strict control".
Mr Major spoke of Britan's "enormous affection and respect" for Mr Gorbachev and his wife, adding that his own wife, Norma, was with him and "sent her love".
A record of the conversation said Mr Gorbachev described the Majors as "great human beings", adding: "Dear John, I and Raisa have developed an affection for you and Norma. I am allowing myself to be sentimental in saying it but at this time I can allow myself to be sentimental.
"In our family we still remember what Norma said during your visit to Moscow on your way to China - her reaction and her tears. Thank you for all of that."
On 25 December 1991 Mr Gorbachev finally announced his resignation, to be followed by a declaration that the Soviet Union had ceased to exist as a functioning state.
Additional reporting by PA
Join our new commenting forum
Join thought-provoking conversations, follow other Independent readers and see their replies