Spain attack: Missing British-Australian boy Julian Cadman killed in Barcelona atrocity, family reveal
The child was a victim of the terrorist van attack on La Rambla
Jon Stone
Barcelona
Sunday 20 August 2017 14:56 BST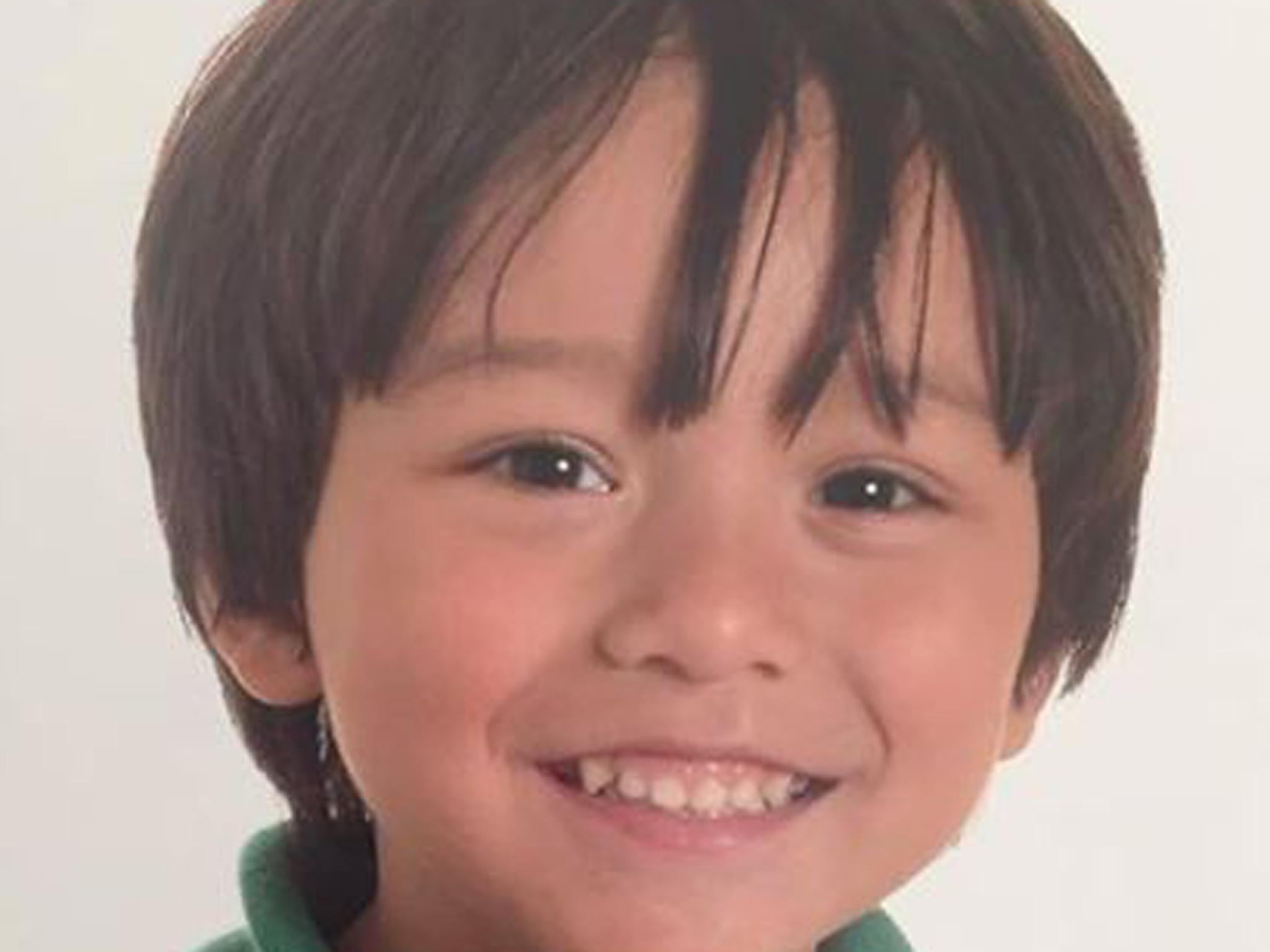 A seven-year-old British-Australian boy missing after the Barcelona attack was killed in the atrocity, his family have confirmed.
Relatives said "energetic, funny and cheeky" Julian Cadman was among the 13 people killed in the attack on La Rambla, where more than 100 people were also injured.
"Julian was a much loved and adored member of our family. As he was enjoying the sights of Barcelona with his mother, Julian was sadly taken from us," they said.
"He was so energetic, funny and cheeky, always bringing a smile to our faces. We are so blessed to have had him in our lives and will remember his smiles and hold his memory dear to our hearts.
"We would like to thank all those who helped us in searching for Julian. Your kindness was incredible during a difficult time. We also acknowledge that we are not the only family to be affected by the events. Our prayers and thoughts are with all people affected."
The family said they would be making no further comment so that they could "grieve away from the public eye".
A spokesperson for the Foreign Office said the family had "our deepest sympathies at this very difficult time".
British dual national child missing after Spain terror attacks says Theresa May
Authorities in Catalonia also confirmed Julian's death, saying 12 out of 14 victims of the attacks in Barcelona and Cambrils had been identified and their families informed.
Among them are five Spaniards, two Portuguese, two Italians, an American and a Belgian.
More than 50 injured people remain in hospital and another 81 have been discharged, putting the number of wounded higher than 130, and another 85 patients have attended mental health services.
As Julian's family launched appeals for information on Friday, Theresa May said the British Government was "urgently looking into reports of a child believed missing, who is a British dual national".
The boy's grandfather, Tony Cadman, had previously appealed on social media for help and information about his grandson's whereabouts after the attack, circulating a photograph.
Earlier reports in the Spanish media that the boy had been found alive in hospital turned out to be incorrect.
Barcelona Attack
Show all 30
Amid reports that the boy was unaccounted for or had been found alive, the Catalan police force said on Saturday that "all the victims and injured have been located", downplaying speculation until a formal identification had been made.
The police said at the time that victims' families had "communicative priority" for new information.
The boy's father had Andrew Cadman, flew to Barcelona from Australia following the attack, around a day's travel time.
Julian was with his mother Jom during the attack. She was described as being in a serious, but stable, condition in hospital following the incident.
A Foreign Office spokesperson said: "We are assisting the family of an Australian-British child who was killed in the Barcelona terrorist attack. His family have our deepest sympathies at this very difficult time. Our staff are doing all they can to support them, working with our Australian colleagues and the Spanish authorities."