Spanish far-right party Vox excluded from election debate
Country's election board says far-right party's inclusion would not be 'proportionate' due to its low support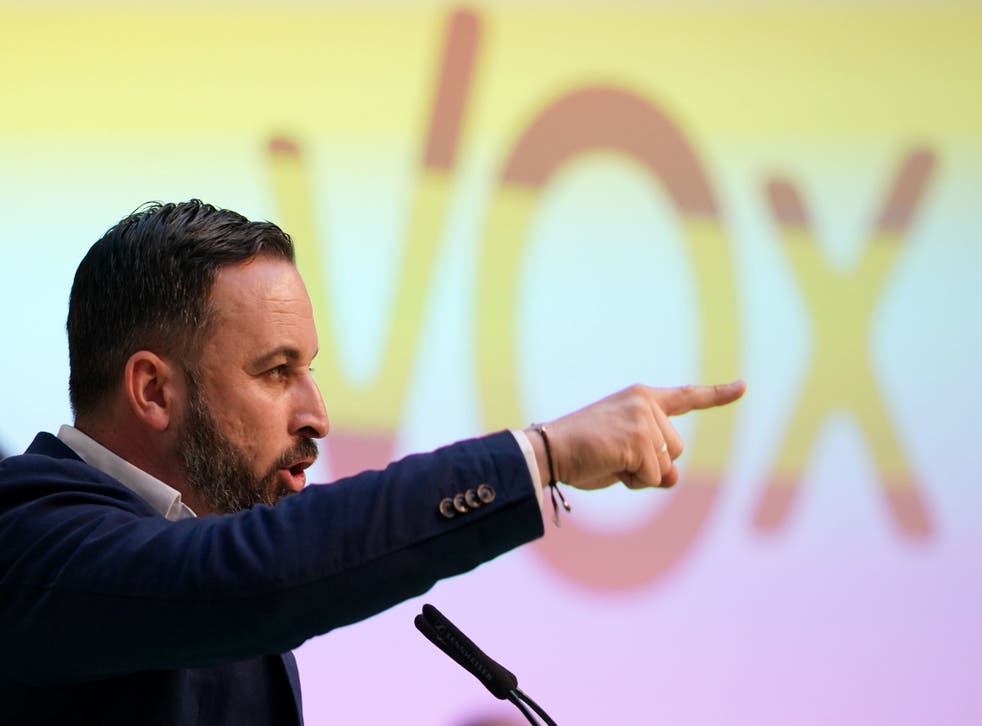 A Spanish far-right party will not be allowed to take part in a televised debate after a ruling by the country's elections watchdog.
Spain is going to the polls on 28 April in a snap election where socialist prime minister Pedro Sanchez looks set to make gains.
But ahead of a televised debate for the contest, the country's election board has ruled that anti-immigrant populists Vox, who are currently polling around 10 per cent of the vote, should have no spot.
Spanish TV network Atresmedia wanted to include Vox alongside four other established parties, but the board ruled that to do so would be a violation of electoral law because Vox holds no seats in parliament and won only a small share of the vote last time.
The watchdog said the far-right party's inclusion would not be "proportionate", while the network said in a statement after the ruling that including the party's inclusion would have had "journalistic value".
But Atresmedia later said it had "readapted the format of its debate" to now include just four leaders.
The prime minister Mr Sanchez had agreed to take part in the five-way debate, choosing it over a four-way debate proposed by another broadcaster.
The debate now consists of the prime minister; Pablo Casado of the conservative Partido Popular; Albert Rivera of the centrist Spanish nationalists Citizens; and Pablo Iglesias of the left-wing Podemos party.
Commenting on the ruling, Vox leader Santiago Abascal said: "It's clear who calls the shots still in Spain: the separatists. Until April 28. Because a great victory for #LongLiveSpain will see those parties who wish to destroy our co-existence, constitution and homeland banned."
Vox has existed since 2014 and made little impact on Spanish politics during most of that time, until it picked up 12 seats in a regional parliament during local elections in December.
World news in pictures

Show all 50
Questions over who should take part in televised debates have also caused controversy in the UK, with both David Cameron and Theresa May refusing to go head-to-head with their opposite numbers in a standard format.
Their decision followed an upset in 2010 after Gordon Brown debated with then leader of the opposition David Cameron and Lib Dem leader Nick Clegg. The latter politician was widely considered to have won the debates and his party surged in the polls during the campaign.
Join our new commenting forum
Join thought-provoking conversations, follow other Independent readers and see their replies