Spaniards take to the streets in protest over new abortion laws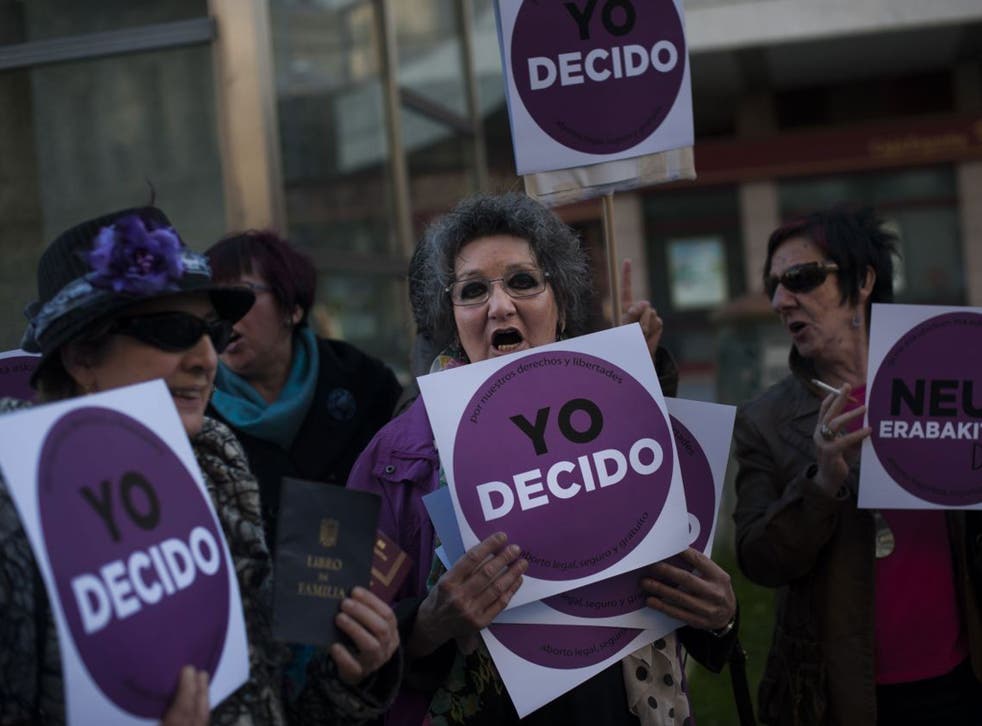 Thousands of protesters marched through central Madrid and other major cities in Spain yesterday in the latest wave of demonstrations against controversial proposed reforms of the country's abortion laws.
Yesterday's International Women's Day gave fresh impetus to the protests against changes to abortion laws. Some 80 per cent of Spaniards are opposed to any changes to abortion laws, according to polls.
The new legislation would mean abortion will no longer be a right and, instead, limits terminations to victims of rape or to cases where two doctors recognise the woman's mental or physical health is at risk. The reform is so controversial it is rumoured to be causing splits inside the ruling Partido Popular (PP) party, with hundreds of town councils, some run by the PP, already expressing their opposition to it.
Earlier last week, Spain's Catholic church waded into the debate. The Bishop of Alcala de Henares, Juan Antonio Reig Pla, described abortion as "a silent holocaust" and claimed that there had been "two million abortions, many more deaths than in the civil war", since Spain's first pro-choice legislation was introduced in 1985.
On Friday, a joint manifesto issued by 110 European and South American scientific institutions warned that 90 per cent of abortions currently carried out in Spain would be illegal under the new legislation.
In the Canary Islands on Wednesday, 300 pro-choice activists made a collective request in Tenerife cathedral that they be excommunicated for supporting abortion.
Register for free to continue reading
Registration is a free and easy way to support our truly independent journalism
By registering, you will also enjoy limited access to Premium articles, exclusive newsletters, commenting, and virtual events with our leading journalists
Already have an account? sign in
Register for free to continue reading
Registration is a free and easy way to support our truly independent journalism
By registering, you will also enjoy limited access to Premium articles, exclusive newsletters, commenting, and virtual events with our leading journalists
Already have an account? sign in
Join our new commenting forum
Join thought-provoking conversations, follow other Independent readers and see their replies