Long lost remains of Santa Claus thought to be discovered in Turkey
Newly discovered shrine lies under ancient floor, which must be painstakingly removed, but some experts believe it could be the final resting place of Saint Nicholas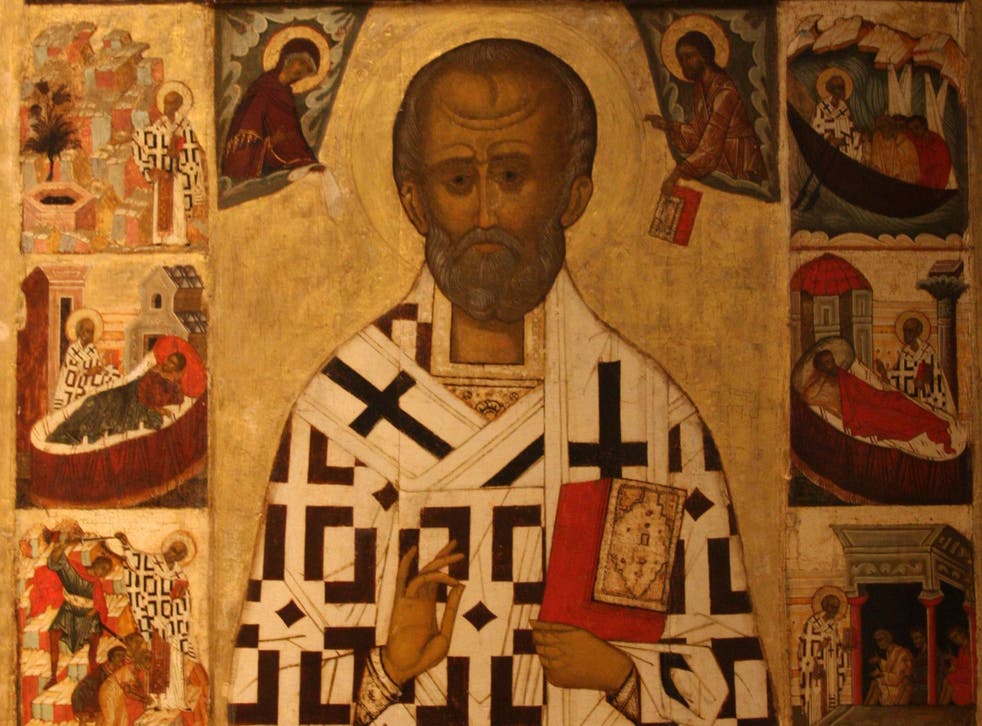 Archaeologists believe they have found the ancient remains of Saint Nicholas – better known to children as Father Christmas.
Geophysical surveys carried out by researchers on the St Nicholas church in the southern Antalya region of Turkey led them to think an untouched tomb is hidden underneath the floor, according to reports.
It was traditionally believed the remains of St Nicholas – said to have miraculous powers – were exhumed and taken to Bari, southern Italy, by Christian merchants in 1087, where they are held in the Basilica di San Nicola.
But the Turkish researchers, having analysed new documents, believe the merchants removed the wrong remains from the church.
An excavation is now needed to reveal the secrets of ancient building, which lies on the ancient site of Myra. St Nicholas is thought to have died in the year 343.
"We have obtained very good results but real works start now," Cemil Karabayram, Antalya Director of Surveying and Monuments, told Hurriyet Daily News.
"We will reach the ground and maybe we will find the untouched body of St Nicholas," he added.
The suspected tomb lies beneath a stone floor, complete with a mosaic. Each individual tile from the mosaic will need to be removed and held in a mould.
A team of dedicated academic experts have been drafted in to help with the research.
St Nicholas is a widely venerated in Christianity and is recognised across many different branches of the religion.
The saint was renowned for his discreet generosity and gift giving, which led to the rise of the myth of Father Christmas.
He was known as Sinterklaas by the mediaeval Dutch, and his feast day came on the 6 December.
World news in pictures

Show all 50
It is believed the seasonal figure of Santa Claus originated from Dutch immigrants to the US venerating Sinterklaas.
The St Nicholas church in Antalya has been restored in recent years and has become a focal point for tourism in the region.
Mr Karabayram hopes that, if proven, the find could attract larger numbers of visitors.
Each year, many Roman Catholics and orthodox Christians make the pilgrimage to St Nicholas at Italy's Basilica di San Nicola.
Register for free to continue reading
Registration is a free and easy way to support our truly independent journalism
By registering, you will also enjoy limited access to Premium articles, exclusive newsletters, commenting, and virtual events with our leading journalists
Already have an account? sign in
Register for free to continue reading
Registration is a free and easy way to support our truly independent journalism
By registering, you will also enjoy limited access to Premium articles, exclusive newsletters, commenting, and virtual events with our leading journalists
Already have an account? sign in
Join our new commenting forum
Join thought-provoking conversations, follow other Independent readers and see their replies