Biden and Irish premier Micheal Martin to hold online talks marking St Patrick's Day
Topics of conversation could include Brexit, coronavirus and Ireland's vaccine supply issues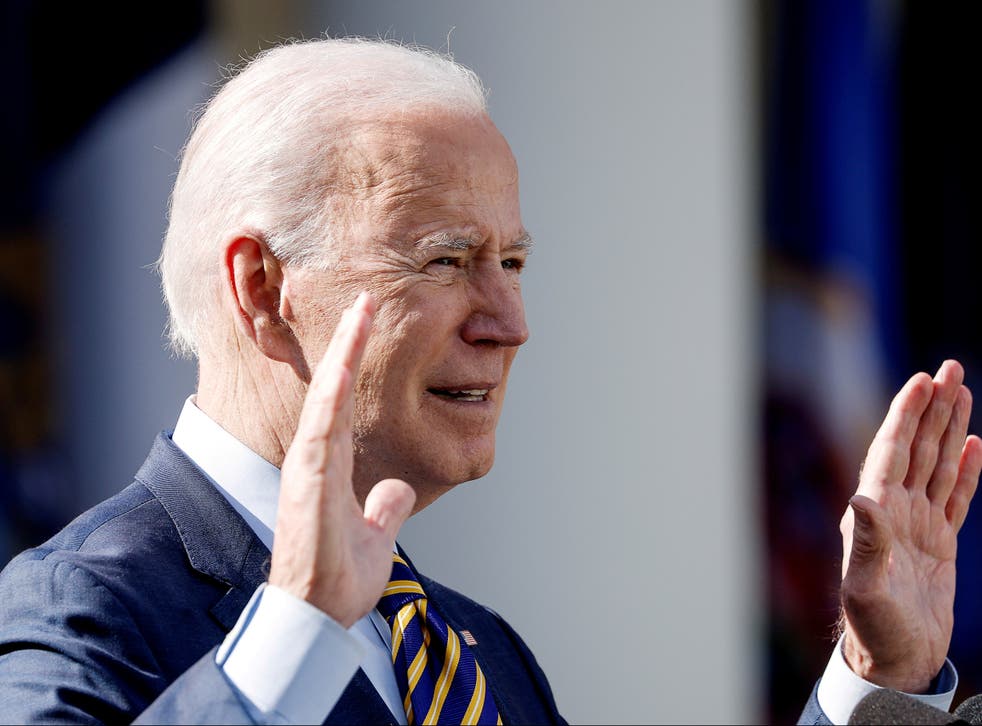 Traditional St Patrick's Day talks between Ireland's premier and the president of the United States will be held online today due to the pandemic.
President Joe Biden and Taoiseach Micheal Martin are both marking their first St Patrick's Day since assuming office.
The talks, which will be held virtually this year, are set to feature discussions on Brexit, the coronavirus pandemic and Ireland's vaccine supply issues, the Taoiseach had predicted. 
The Taoiseach traditionally holds a series of high-level meetings with US political figures during a week-long trip to Washington DC. However, the pandemic has prevented Michael Martin from attending the trip this year.
In line with tradition, Mr Biden will be presented with a bowl of shamrock at the engagement. 
The events will begin with a meeting with Speaker of the United States House of Representatives, Nancy Pelosi, who will also host a lunch during the events. 
Vice-President Kamala Harris will also attend talks and a memorial event for the late SDLP leader John Hume will be held as part of the virtual engagements. 
Commenting on the engagement with the president, Mr Martin said on Tuesday: "I think the fundamental aspect of tomorrow's meeting is to strengthen and deepen even further the bilateral relationship between Ireland and the United States."
Northern Ireland's First Minister Arlene Foster and deputy First Minister Michelle O'Neill are also expected to hold a virtual call with Vice President Kamala Harris on Wednesday - a meeting that may also involve an appearance from President Biden.
The president often speaks with great pride about his Irish roots, having heritage tracing back to Ballina in Co Mayo and the Cooley Peninsula in Co Louth.
Last week, President Biden said the US was in discussion with "several countries" over any surplus vaccines that may become available.
Mr Biden said: "This is not something that can be stopped by a fence, no matter how high you build a fence or a wall. So we're not going to be ultimately safe until the world is safe.
"So we're going to start off making sure Americans are taken care of first, but then we're then going to try to help the rest of the world."
Last week, Tánaiste (Irish Deputy Prime Minister) Leo Varadkar, complained that AstraZenca was failing to meet its supply requirements to the country and other EU nations. 
However, this week, Ireland suspended the rollout of the AstraZeneca vaccine due to reports of blood clots associated with the jab surfacing across Europe. 
In an email to The Independent, a spokesperson for the Irish Department of Health said the administration of the AstraZeneca jab had been "temporarily deferred" as of Sunday morning.
Additional reporting by Press Association
Join our new commenting forum
Join thought-provoking conversations, follow other Independent readers and see their replies