Stockholm introduces rainbow-coloured postboxes in honour of gay pride
'Many people thought it was a fun and good thing,' says a spokeswoman for PostNord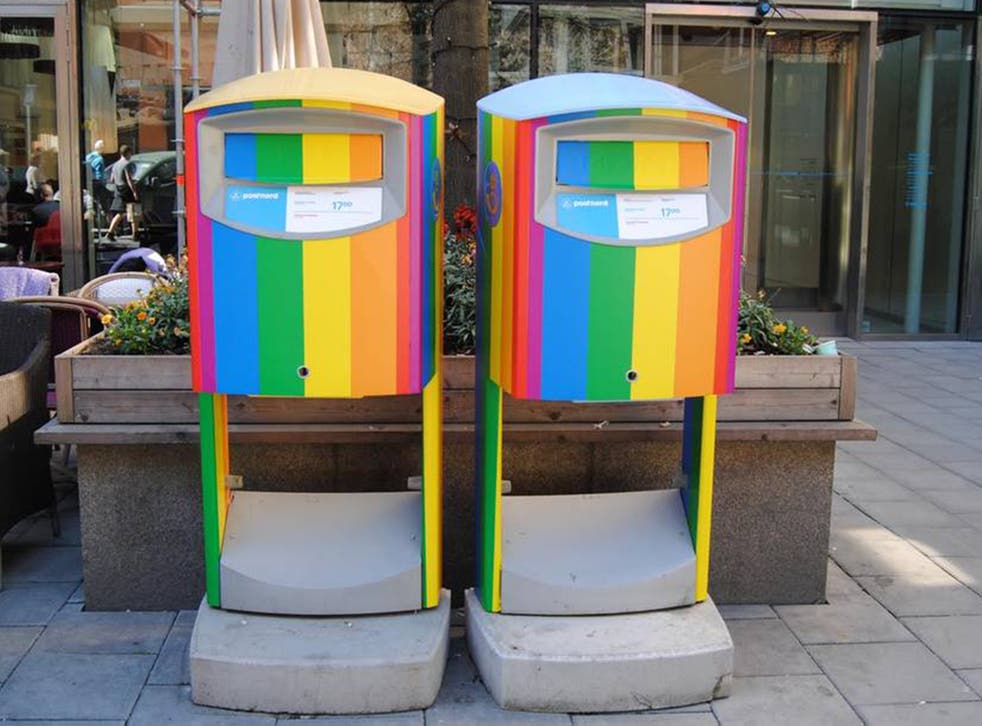 Stockholm is introducing a series of rainbow-coloured postboxes as the city prepares to host the Eurovision song contest.
Organised by postal company PostNord, the traditional blue and yellow boxes will be replaced by the colours of the gay pride flag in six key locations across the city.
One of the locations will be on Regeringsgatan, the road leading up to the Swedish parliament near the Eurovision arena.
PostNord, which is jointly owned by the Swedish and Danish governments, is also launching a series of commemorative stamps in rainbow colours.
A spokeswoman for PostNord told The Local: "At the launch we got a lot of positive reactions, many people thought it was a fun and good thing, but I haven't actually heard a lot since then.
"We think the purpose of the flag – including everyone and supporting equality - is something that suits our values as a company."
The LGBT-friendly postboxes will remain until 14 May when the Eurovision song contest ends.
During last year's Eurovision contest in Vienna, the Austrian capital installed special traffic lights at pedestrian crossings showing dancing gay and lesbian couples holding hands.
Register for free to continue reading
Registration is a free and easy way to support our truly independent journalism
By registering, you will also enjoy limited access to Premium articles, exclusive newsletters, commenting, and virtual events with our leading journalists
Already have an account? sign in
Register for free to continue reading
Registration is a free and easy way to support our truly independent journalism
By registering, you will also enjoy limited access to Premium articles, exclusive newsletters, commenting, and virtual events with our leading journalists
Already have an account? sign in
Join our new commenting forum
Join thought-provoking conversations, follow other Independent readers and see their replies