Stolen radioactive cobalt-60 shipment found in Mexico 'had been opened'
Olga Rodriguez
Friday 06 December 2013 20:11 Comments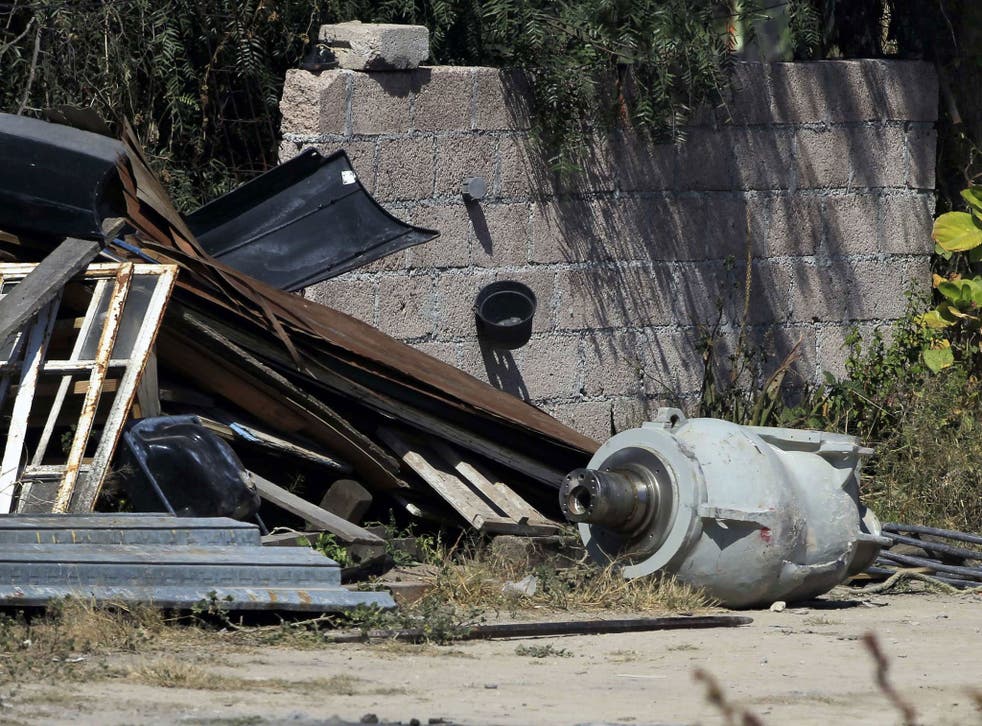 Officials have begun the delicate task of recovering a stolen shipment of highly radioactive cobalt-60 abandoned in a field in central Mexico.
The material, which the International Atomic Energy Agency called "extremely dangerous," was found removed from its protective container. The pellets did not appear to have been damaged or broken up and there was no sign of contamination to the area, the agency said, quoting Mexican nuclear safety officials.
Juan Eibenschutz, director general of the National Commission of Nuclear Safety and Safeguards, said it could take at least two days to get the material safely to a waste site.
"It's a very delicate operation," Mr Eibenschutz said. "What's important is that the material has been located and the place is being watched to guarantee no one gets close."
He said the pellets are inside an unbroken copper cylinder about 4 inches (10cm) long and 1.2 inches in diameter.
The missing shipment was found on Wednesday near where the stolen truck transporting the material was abandoned in central Mexico.
The atomic energy watchdog said the material has an activity of 3,000 curies. This places it in Category 1, with the most high-risk sources. An IAEA spokesman said it would "probably be fatal to be close to this amount of unshielded radioactive material for a period in the range of a few minutes to an hour".
Hospitals were on alert for people with radiation exposure, though none had been reported by late Thursday, Mr Eibenschutz said.
Mardonio Jimenez, a physicist for Mexico's nuclear safety commission, said those who exposed themselves to the pellets could not contaminate others. The family that found the empty container that had shielded the material were put under medical observation but are thought to be unharmed.
"The container is not radioactive and it wasn't contaminated," Mr Eibenschutz said. The cobalt-60 was missing for nearly two days before being found near Hueypoxtla, a farm town of about 4,000 people. The site was cordoned off but officials said residents were not at risk.
"What we are trying to do is put [the cobalt-60] in a receptacle that can contain its radioactivity and send it [to the nuclear waste site] to be confined," Mr Eibenschutz said.
Alerts had been issued in six Mexican states and the capital when the cargo went missing, and also with customs officials to keep the truck from crossing the border, he said.
AP
Register for free to continue reading
Registration is a free and easy way to support our truly independent journalism
By registering, you will also enjoy limited access to Premium articles, exclusive newsletters, commenting, and virtual events with our leading journalists
Already have an account? sign in
Join our new commenting forum
Join thought-provoking conversations, follow other Independent readers and see their replies