Student sets himself on fire in France over struggle of living on £388 a month
Man blames Emmanuel Macron, Marine Le Pen and other French leaders for violent act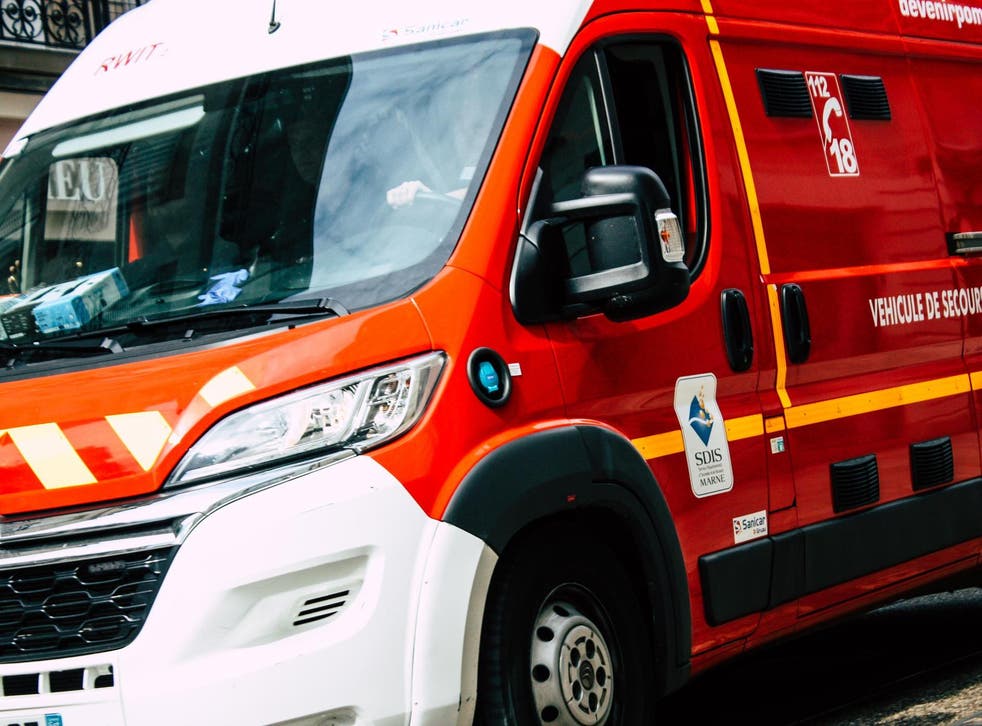 A French student is in a critical condition after setting himself on fire in an apparent protest against Emmanuel Macron's government and his own precarious financial situation.
The 22-year-old man posted on social media about his financial difficulties just hours before he attempted to self-immolate in front of a university restaurant in Lyon on Saturday.
The man, who is a student at Lyon 2 University, said he could no longer carry on living on €450 (£388) a month.
France's minimum wage was raised to €10.03 per hour, or the equivalent of €1,521.22 per month for a 35-hour week, in January 2019.
The student blamed Mr Macron, the president of France, and his two predecessors, along with far-right politician Marine Le Pen and the European Union, for "killing him".
World news in pictures

Show all 50
Firefighters reported that the man had sustained 90 per cent burns on his body.
"I accuse Macron, [Francois] Hollande, [Nicolas] Sarkozy and the EU of killing me by creating uncertainties about the future of everyone, and I also accuse Le Pen and columnists of creating not-so-insignificant fears," he wrote.
"Let us fight against the rise of fascism, which only divides us... and liberalism that creates inequalities."
The man, who has not been formally identified, said he deliberately chose the location outside the university restaurant to make a political statement.
His girlfriend alerted authorities after he told her about his plan to set himself on fire in a text message.
Nathalie Dompnier, the president of Lyon 2 University, said staff were not aware of the student's financial struggles.
The university will provide psychological support for students on Tuesday, when facilities reopens after Remembrance Day.
Solidaires Etudiant-e-s Lyon, a student union, has called for a nationwide rally on Tuesday in support of the man, who was a member of the organisation.
They described his attempted self-immolation as a "deeply political, desperate act" against "a fascist and racist system that breaks people." He had been denied financial aid, they added.
Tear gas thrown at May Day rally in Paris
Leila Mathias, from Solidaires Etudiant-e-s Lyon, told Euronews she was "extremely shocked" by the incident.
"We need more financial aid for students, a lower cost of life, cheaper rent and meals for students, even if that means requisitioning empty buildings," she said.
"This government and the ones that came before are responsible, with their neo-liberal, restrictive laws.
"Unions have warned about such conditions for years. What the government does kills us! We're fighting to be able to live a dignified life."
Ms Mathias added that Frederique Vidal, the higher education minister, has offered to meet the union to discuss the incident.
Register for free to continue reading
Registration is a free and easy way to support our truly independent journalism
By registering, you will also enjoy limited access to Premium articles, exclusive newsletters, commenting, and virtual events with our leading journalists
Already have an account? sign in
Register for free to continue reading
Registration is a free and easy way to support our truly independent journalism
By registering, you will also enjoy limited access to Premium articles, exclusive newsletters, commenting, and virtual events with our leading journalists
Already have an account? sign in
Join our new commenting forum
Join thought-provoking conversations, follow other Independent readers and see their replies