Deadly Superman ecstasy pill prompts 'red alert' in Netherlands
Batch said to cause 'overheating' as well as heart, liver and kidney failure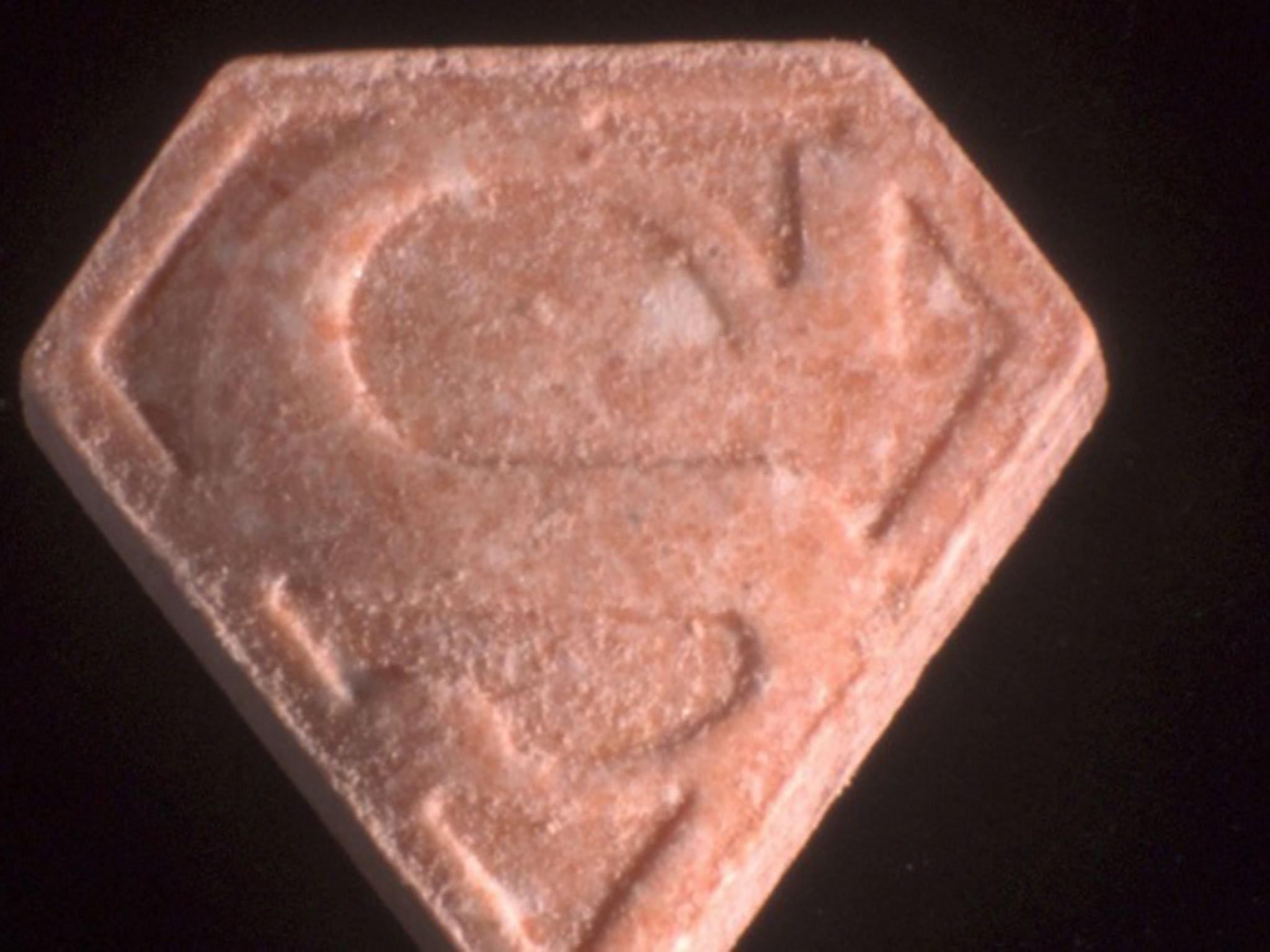 A deadly pink pill bearing the Superman logo and being sold as ecstasy has prompted a 'red alert', amid fears it could be making its way to the UK.
The Trimbos Institute, a Dutch non-profit and publicly-funded mental health and addiction research centre, issued the warning after the tablet appeared on the market in the Netherlands.
It came as the Amsterdam Dance Event got underway, a five-day electronic music festival that claims to be the world's biggest of its kind.
"The risk of a fatal dosage here is much higher than normal," Sander Rigter, a drug and monitoring policy researcher at Trimbos, told The Independent.
"It's a dangerous tablet."
The red-alert warning, which are issued as rarely as once a year in the Netherlands, said the pill "can lead to fatal overheating, as well as heart, liver and kidney failure".
Mr Rigter said a "recreational" drug user, who bought the pill, handed it to Drugs Information and Monitoring System (DIMS) test centre last week for research.
The pill was found to contain a high dose of PMMA (para-methoxy-n-methylamphetamine), which is a toxic psychedelic substance, when "99 times out of 100" the pill would contain the less risky - but still potentially dangerous - MDMA.
Experts say the tablet gives the illusion of a "low-dose" similar to the effects of MDMA, but that physical side-effects kick in an hour after of digestion.
"Do not use this pill," a statement issued by the institute said.
Jordy Hurdes posts video about effects of ecstasy tablet
"Users of these pills are urged to anonymously offer them up for DIMS analysis. See www.drugs-test.nl for addresses.
"Use of ecstasy is never without risk. If you do not want to run any risk, do not use.
"In recent years, at home and abroad, several people deceased after using drugs with PMMA."
British Police also issued similar statements earlier this week when 16-year-old Shellie Callaghan died after taking the "purple ninja turtle" pill at a house party.
Mr Rigter added: "There is always a chance this pill could enter the UK.
"The situation is basically the same as in 2014, when a pink superman tablet emerged in Holland and then several batches emerged in other countries, Belgium, UK and Sweden from the top of my head, where people also deceased.
"It is a sinister and dark tablet. It's quite common, that in 99 out of 100 times, these pills contain MDMA, but all of a sudden it contains PMMA, with the same logo as two years ago. So, that is remarkable."
Join our commenting forum
Join thought-provoking conversations, follow other Independent readers and see their replies