Suspect in French newspaper shooting had lived in London
Abdelhakim Dekhar will be formally accused of "attempted murder" and kidnapping
John Lichfield
Thursday 21 November 2013 17:57 Comments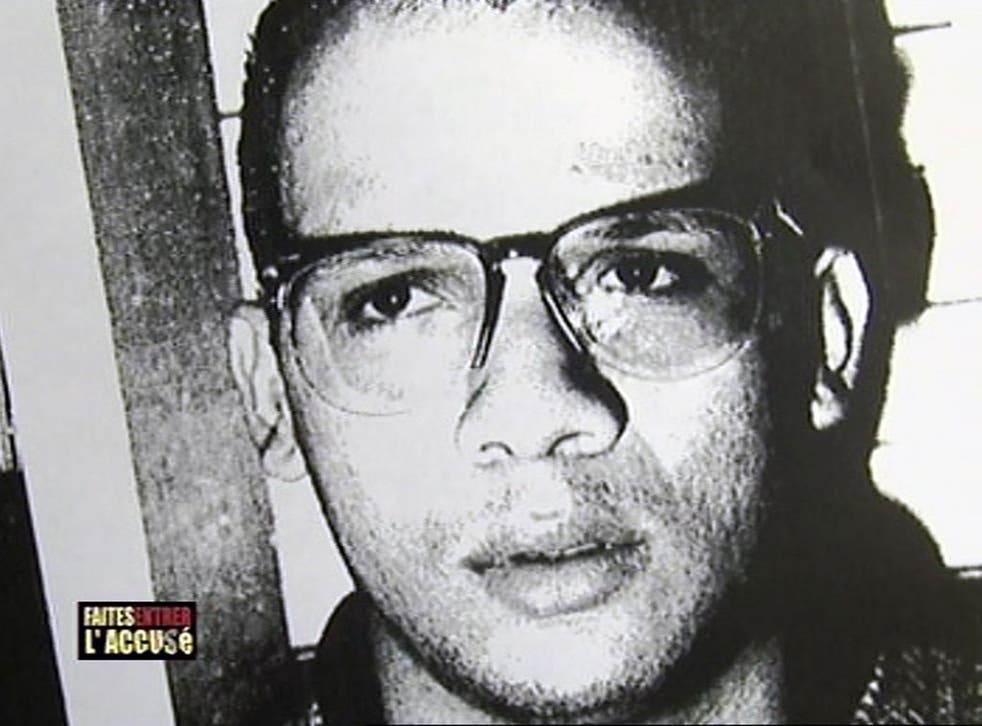 The man suspected of a gun attack on a French newspaper emerged yesterday as a psychologically disturbed former anarchist who had lived in London until July.
Abdelhakim Dekhar, 52, was arrested on Wednesday night as he lay semi-conscious after attempting suicide in an underground car-park near Paris.
A letter found in the car spoke of a "fascist plot" and his hatred of journalists – described as "journowhores". In what investigators described as a "confused" and "paranoid" document, Dekhar also complained that banks were part of a capitalist conspiracy against the Arab world and the poor, multi-racial suburbs of French cities.
He said that journalists are "paid to make the citizens swallow lies with a little spoon". Investigations are continuing – especially into several periods spent by Dekhar in London since he left jail in 1999 – but French authorities regard him as a disturbed individual rather than a terrorist or political activist. 
Dekhar, who regained consciousness in a secure hospital yesterday afternoon, will be formally accused of "attempted murder" and kidnapping. Investigators say that DNA evidence and security camera footage points to his involvement in four separate incidents in the last week.
In the most serious incident, a man fired two shots from a double-barrelled, pump action hunting rifle into the back of a young photographer in the lobby of Libération newspaper in central Paris on Monday morning. Dekhar is also believed to have threatened receptionists with a gun at the BFM TV station last Friday and to have fired shots at the headquarters of a French bank and hijacked a car after his assault on Libération on Monday.
Mr Dekhar was jailed in 1998 for encouraging and aiding an extreme leftist or anarchist couple, dubbed the "French Bonnie and Clyde". The couple, Florence Rey and Audry Maupin, killed three policemen and a taxi-driver during a failed robbery and car chase in October 1994. 
Maupin died from gun wounds. Rey spent 11 years in jail for robbery and murder. Dekhar had served most of his four-year sentence while on remand. He left prison in 1999 and disappeared from view, until he was identified on Wednesday night as chief suspect for the attack on Liberation.
He is believed to have left France and lived in Algeria, and then for several long spells, in London. He was arrested following a tip-off to police from a friend who said that he had first met him in London in 2000.
The friend told police that Dekhar had stayed with him for three weeks until last weekend. He then moved out but returned on Wednesday and said he had "done something stupid".
At the time of his trial in 1998, Dekhar claimed to be an Algerian intelligence agent who had been ordered to infiltrate far left and Islamic radical groups in France. This claim was dismissed by prosecutors as a "fantasy".
The court was told that, under the name of "Toumi" he had been a familiar figure for many years in the would-be revolutionary, anarchist underworld of Paris. His activities since leaving jail are unclear.
Far Right politicians in France tried to make political capital yesterday from the fact that Dekhar is an Algerian, naturalised French. They pointed out that the police has insisted that they were looking for a "European" and that some French journalists had hinted that an attack on a left-wing newspaper might have been inspired by anti-establishment  forces of the extreme Right.
The photographer seriously wounded on Monday, named only as Cesar, 23, was said yesterday to be "doing well" in a Paris hospital.
Register for free to continue reading
Registration is a free and easy way to support our truly independent journalism
By registering, you will also enjoy limited access to Premium articles, exclusive newsletters, commenting, and virtual events with our leading journalists
Already have an account? sign in
Join our new commenting forum
Join thought-provoking conversations, follow other Independent readers and see their replies