Covid: No-lockdown Sweden to shut secondary schools for a month to combat second wave
'There will be a day when things return to normal, but that day isn't here yet,' says prime minister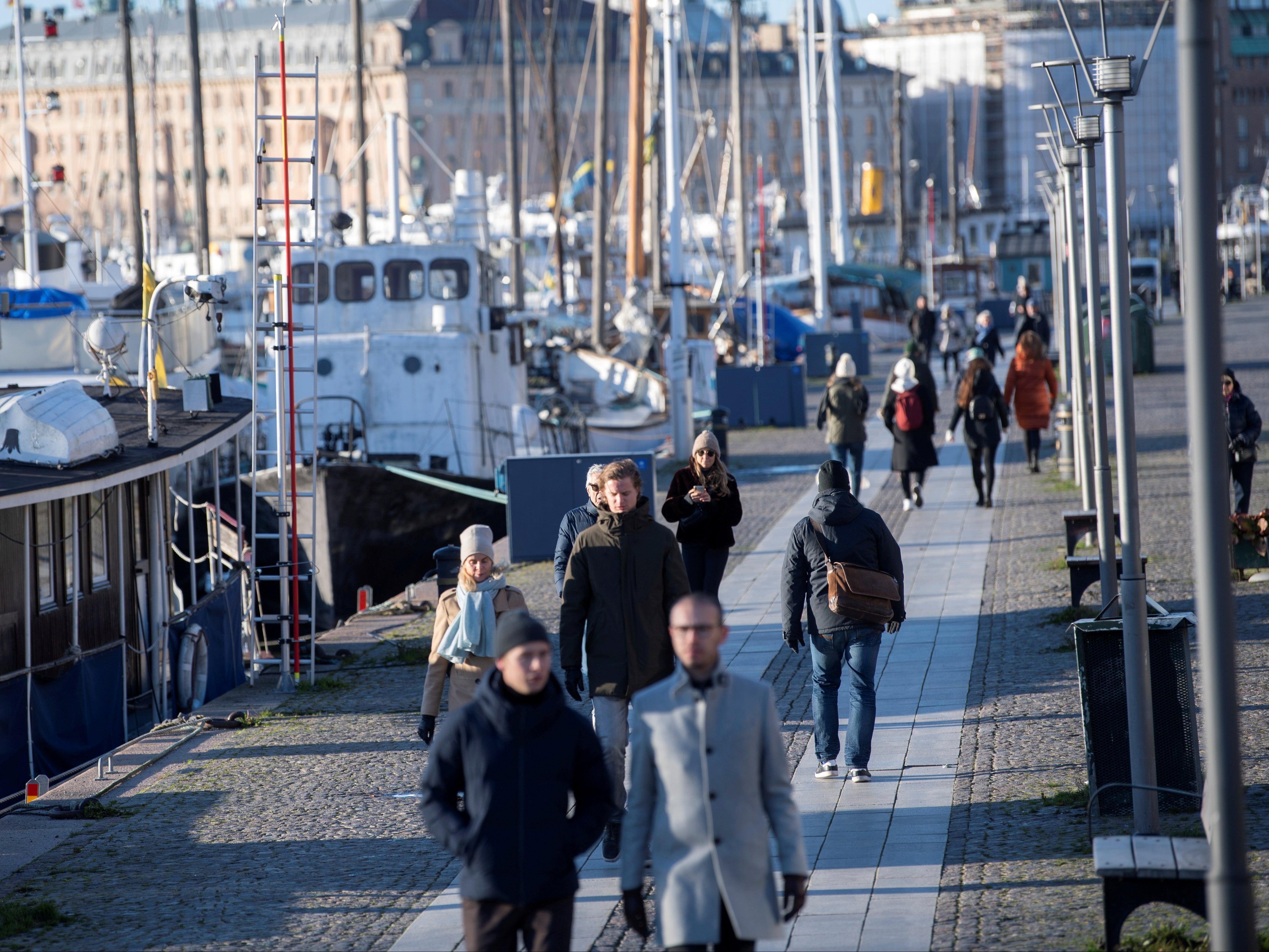 Sweden is to close its upper secondary schools for the first time during the coronavirus pandemic in a bid to put the brakes on its second wave of Covid.  
The country's gymnasier — secondary schools which teach students aged 16 and over — will shut down from next week with all pupils being ordered to stay at home and complete their classes through online learning tools instead.  
Stefan Löfven, Sweden's prime minister, said the move was intended to combat the growth in Covid cases and deaths, which have been steadily rising in recent weeks.  
"This is being done so as to have a slowing effect on the spread of the disease," Mr Löfven told a news conference in Stockholm.
The decision was "necessary" because of the resurgence of coronavirus across Sweden, including spikes among older teenagers, he added.
"The aim is to reduce crowding, for example on public transport. But we are also seeing a large spread of infection in this age bracket," said Johan Carlson, head of Sweden's Public Health Agency.  
Coronavirus: Empty streets across the world
Show all 29
Mr Löfven urged students not to use the switch to online school as an excuse for an early Christmas holiday. He said: "I trust that you are wise, and understand that this is not an extended Christmas break. It's not a go-ahead for parties with friends, you are still in school and should study."
Although it came later than much of the rest of Europe, Sweden has been battling a second wave of the pandemic for the past month.  
Other new restrictions have already come into force, including bans on gathering of more than eight people, as the country's previously light-touch approach to the pandemic has been gradually tightened in the face of the continued spread of the virus.  
"There will be a day when things return to normal, but that day isn't here yet," Mr Löfven said.
Sweden shunned a sweeping lockdown earlier this year as much of Europe was shutting down in a bid to halt the spread of coronavirus.
More than 1,000 Swedes have died from coronavirus in the last month, more than Finland, Norway and Iceland have seen during the entire pandemic.  
Unlike many other nations, Sweden chose not to close its schools en masse in March when Covid first hit, although gymnasier for the over-16s did switch to online learning in May before re-opening with the new term in September.  
Join our commenting forum
Join thought-provoking conversations, follow other Independent readers and see their replies